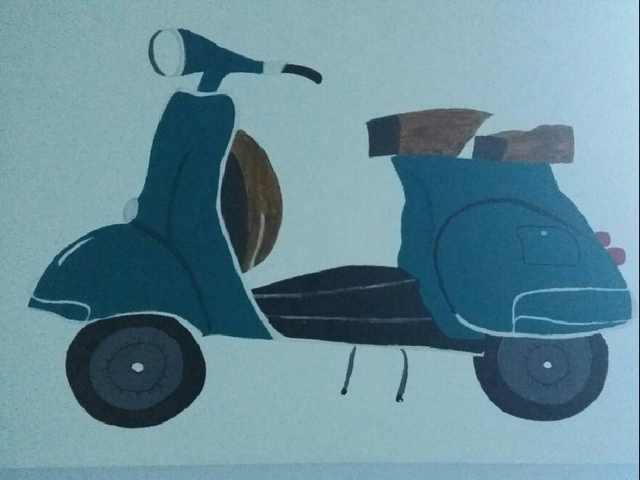 From my childhood I remember myself holding a marker in my hand and painting everything.
When I was in high school, I started to make my first designs on the empty pages of my school books.At the beggining i was amateur and the projects was not good.But with the pass of the years becomes better.
I have not study anything about sketching and drawing but I hope at the future time to be able to attend painting lessons and techniques.
This canvas is one of my latest painting.I made it for the decoration of the baptism of a friend's child.
I hope you like it!