[CR]Acrylic painting "A lonely figure"
Hello dear Steemians,
---
---
After having few days off and catching up with our belated holiday rest, I am back, I have not done anything for these days and it feels really strange just restart. In order to get back to my Art, was thinking which medium to use, as my few favourite pastel colour sticks almost gone, and I still have plenty of acrylic paper and paints I thought to use them. Also I decided to start with Impressionism style, just let my mood to go and let the colour layered slightly matching them and slightly just experimenting. If the colour combination is not right, you can just paint over one the previous layer is dry. Acrylic paints are very forgiving so it is the best medium for everyone, for young Artists just starting their first works or very experienced who created hundreds. Still it is remaining one of the popular for modern time.
*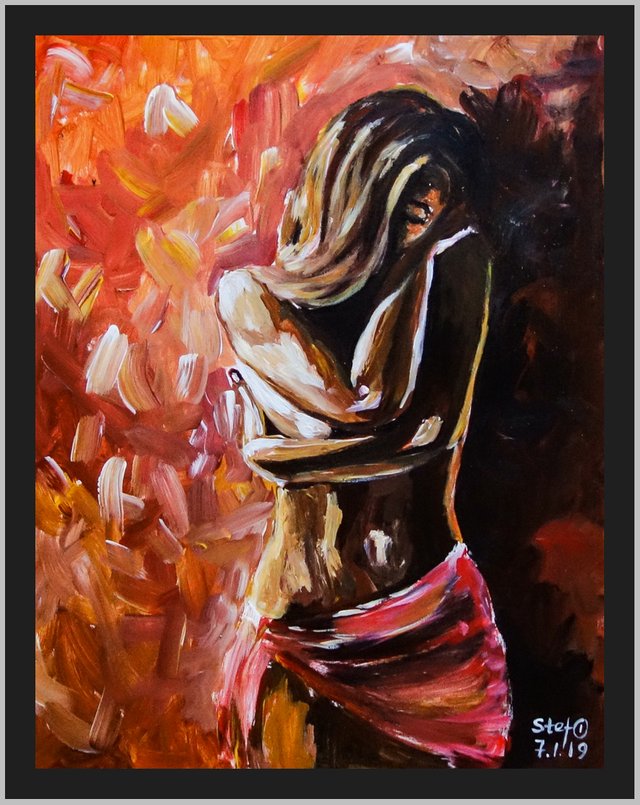 "A lonely figure" by @Stef1
My favourite subject is human body and I used warm colours as I believe she is probably feeling a bit cold. I hope you like my work and I am grateful for supporting my work :)
*

My step-by-step process: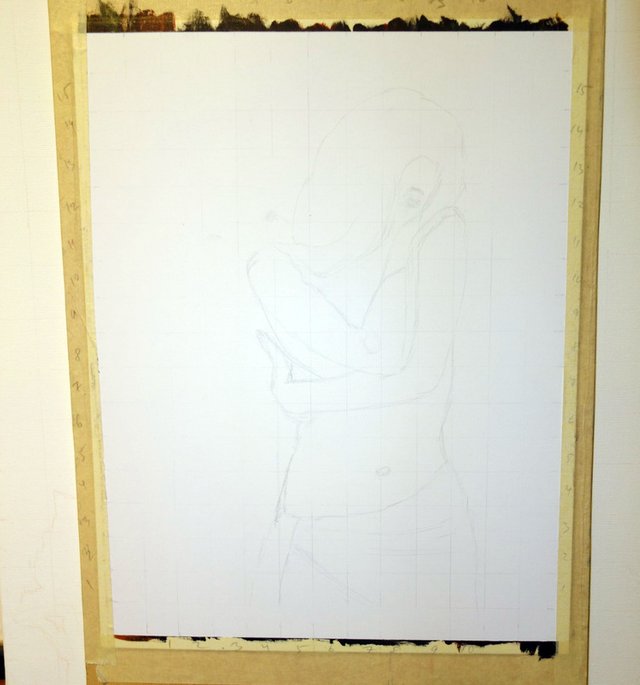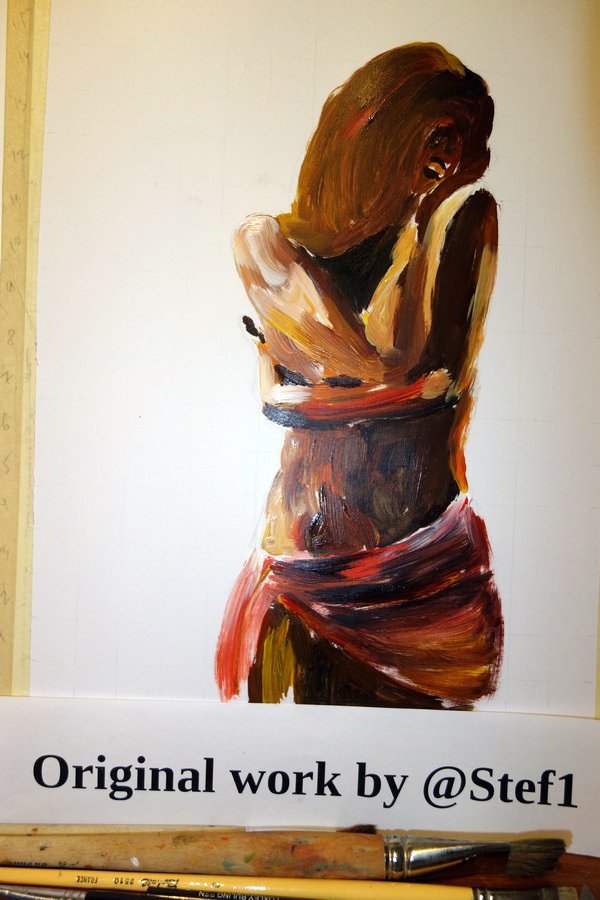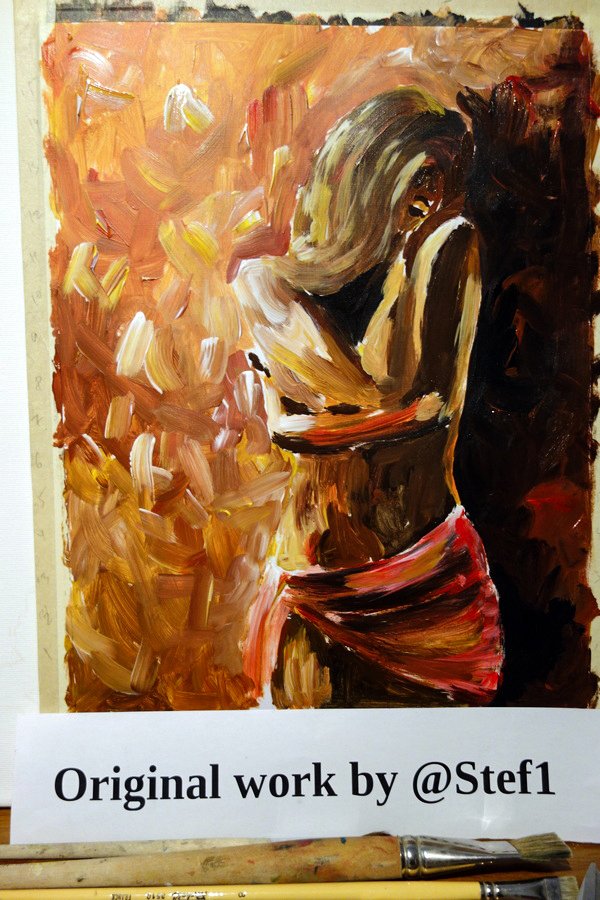 The finished painting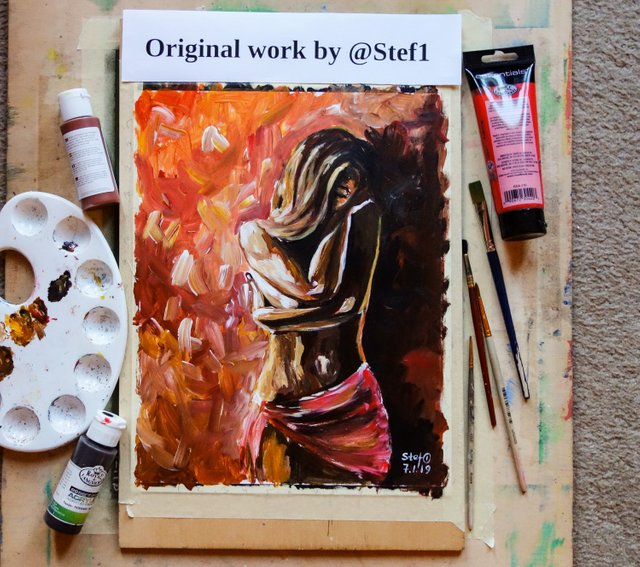 Acrylic painting "A lonely figure" by @Stef1
I used Acrylic paints:
Cadmium Red and Yellow
Yellow Ochre
Burnt Sienna and Burnt Umber
Titanium White
The painting done on Acrylic canvas textured paper, weight 400 smg, Size 27,9x 35,5cm
*

---
---

---

---

I hope you enjoyed my post and thank you for viewing :-)