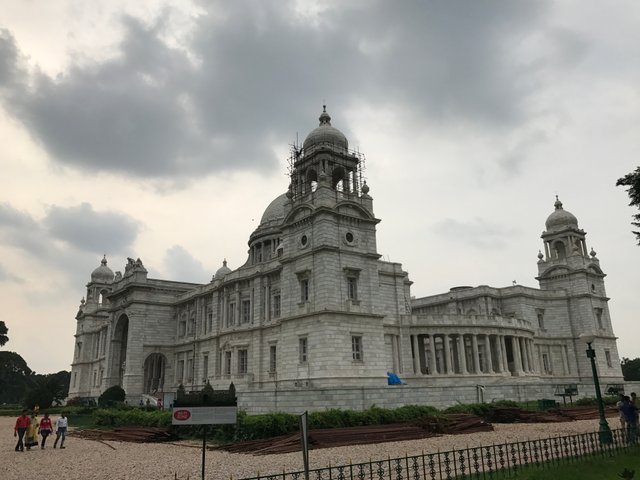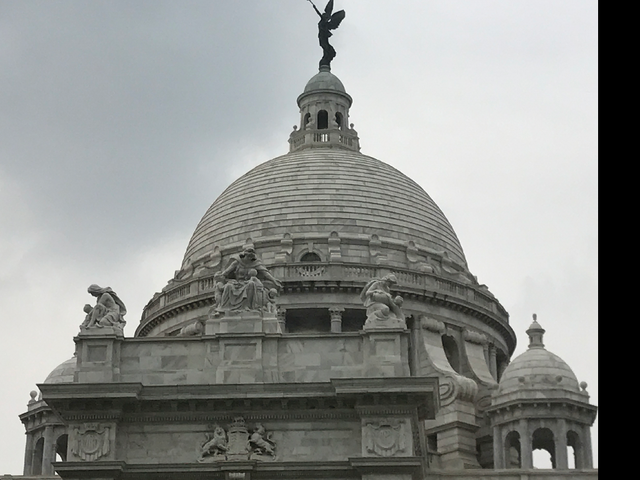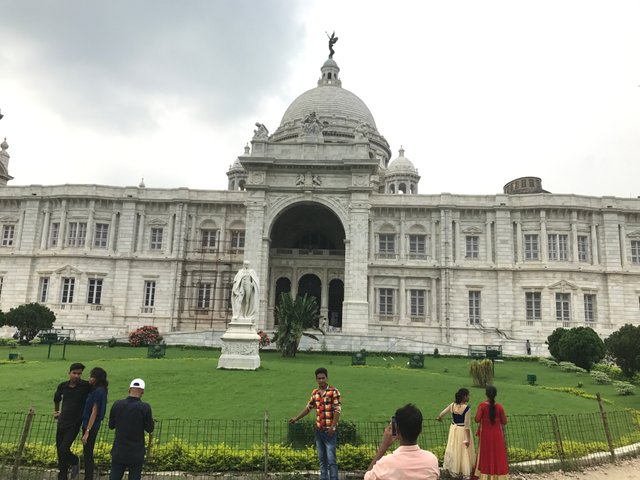 India have many famous building across the different part that pull many tourist throught the year. One such building which is a major tourist attraction is "Victoria Memorial", situated in West Besngal state of Eastern India.
This building is of prime importance as it was built during the rule of Britishers. Built between1906 - 1921, by Lord Curzon to commemorate then Queen Victoria. The entire structure were crafted from white Makrana marble from Rajhasthan.
Now a days,bit is a major tourist attraction as it is now transformed into a grand museam, showcasing vast collection of remments from British Empire. The building is situated on 64 acres of land with the building only covering 338ft by 228 ft. Remaining part of the area is covered with lush greenary all around. Being a tourist place always except a lot rush around it, especially during weekends and holidays.
The structure is very beautiful the four doomed corner towers speaks up the splendid richness in architecture. The buliding is completely built with white marble , and greenary all around making it a attractive place to spend time.
I have taken this picture on my last visit few years ago. Using my Apple i-phone.
F1/8, 1/2660, 3 99 mm, ISO20
While curating for Steem, I came across the skyline "stock photography" contest by @ntopaz and what could be a better way of utilising Sunday, than making a post and see the review after quitting the platform.
This is my entry to the contest, in which I tried to capture the top of tomb touching the clouds. Under the black clouds the set up was perfect to capture the building in different angle.
Thanks & Namaste