This is Quina Quen, my favourite character from Final Fantasy 9. They are from a race named Qu, known for their permanently sticking out long tongue and voracious habit of eating anything. The Qu is apparently genderless, though I used to think Quina was a girl due to their name and how they dress, and also because I only watched my friend playing the game, except when the game has a mini game of catching and eating all the frogs. I played that bit and managed to catch all of them, which gave Quina's weapon, I can't remember if it was a fork, a spoon, or a knife, but it was a great weapon.
Quina translates as "eat!" in Japanese xD.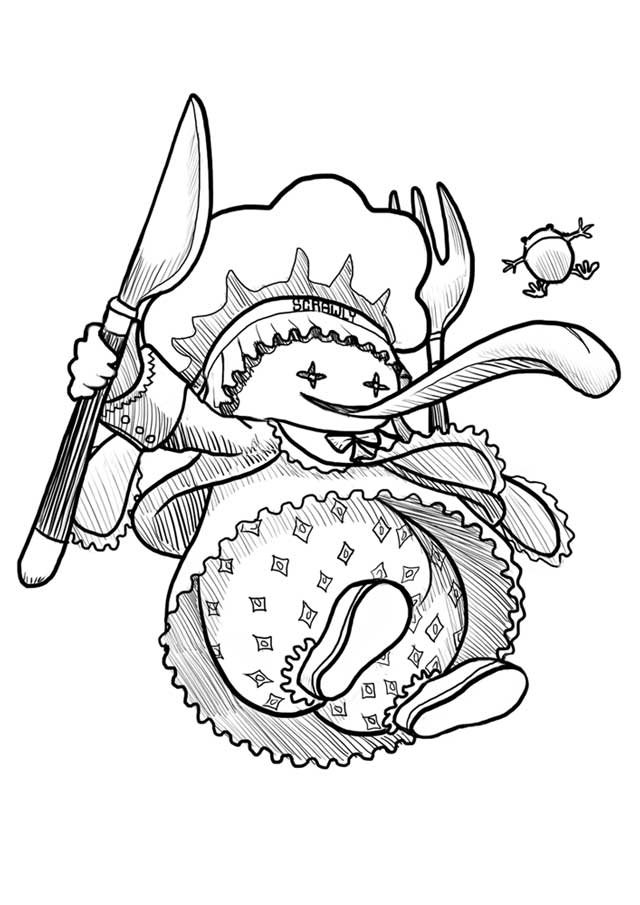 Final Fantasy IX is copyrighted by Square Enix. Fanart made by @scrawly.
All Rights Reserved
They're such a fun personality, so I was also having fun when I drew this picture. I was practising a more dynamic pose and an unusual angle with this one.
There are other playable characters in the game but I don't know them and their designs don't really tickle my brain, so I'm not going to draw them. I might draw chibi Zidane later :D.

My Steemit Journey
I draw with Wacom Intuos and Adobe Photoshop. I joined this website to share my art journey and to improve my skills. I'm also here to meet nice and chatty people, especially if they're passionate about art. Follow me if you want to be a part of my adventure, or say hi to me on popular Steemit discord servers, I frequent most of them.
I am a curator for curie, c-squared, nTopaz, and a moderator in Steem Artists. If you are an artist, join us at Steem Artists discord channel here: https://discord.gg/ENN8KCb :).
See you around ♪