Every day was an adventure for her, the fresh new experience, the overabundant of energy, and her childish innocence. Whenever she sees this photo, the past always looks so blazing and beautiful, memories of things that have passed and gone by. A golden memory.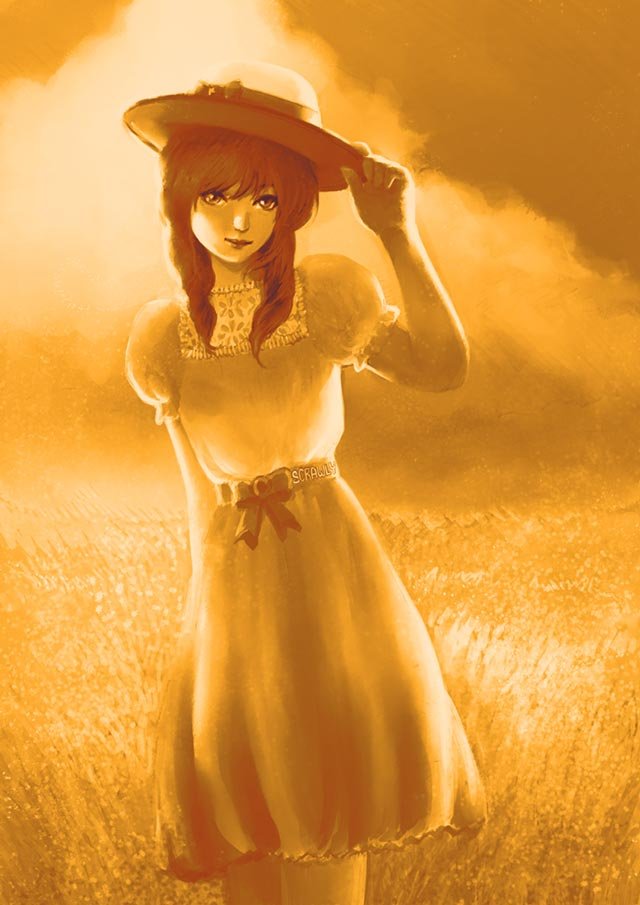 big version
Copyright @scrawly - All Rights Reserved
Status: New sketch -> shading

My Steemit Journey
I joined this website to share my art journey and to improve my skills. I'm also here to meet nice and chatty people, especially if they're passionate about art. Follow me if you want to be a part of my adventure, or say hi to me on popular Steemit discord servers, I frequent most of them.
I am a curator for curie, c-squared, nTopaz, and a moderator in Steem Artists. If you are an artist, join us at Steem Artists discord channel here: https://discord.gg/ENN8KCb :).
See you around ♪