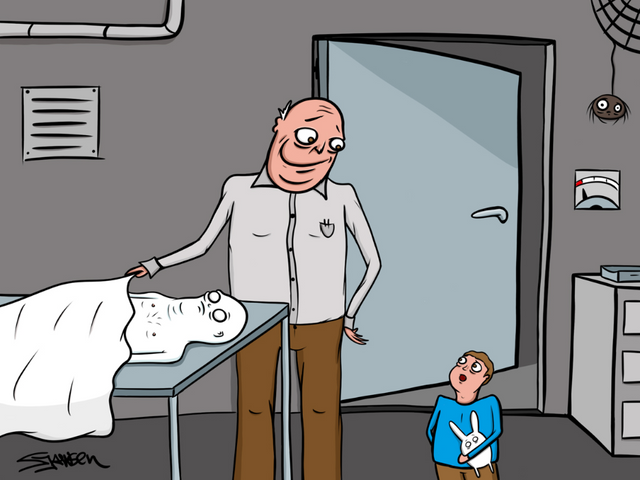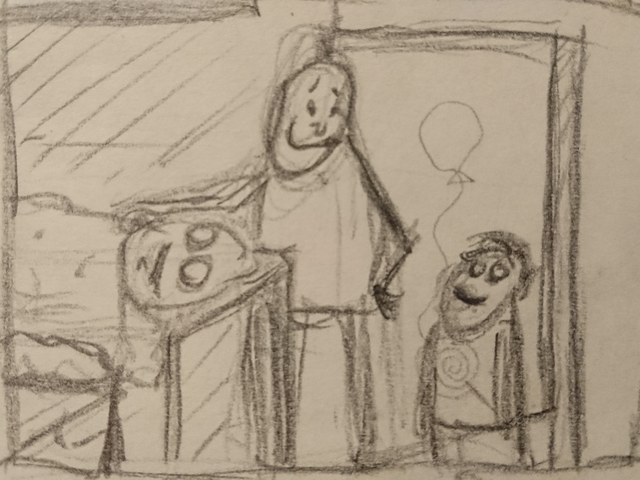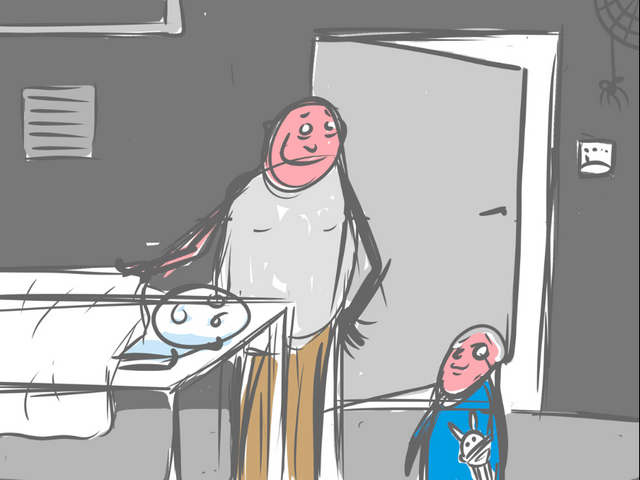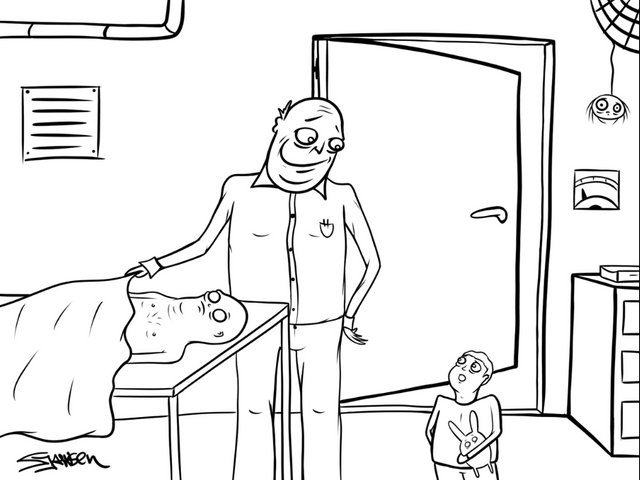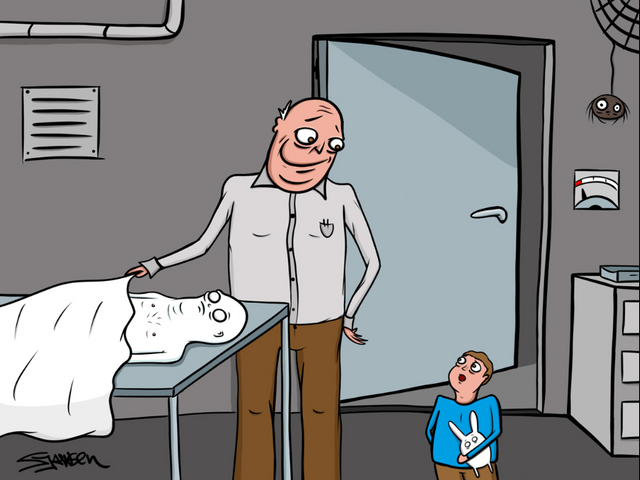 This is my entry for the childhood memories contest on @ntopaz
I wanted to participate and was thinking a lot but couldn't remember much or it wasn't fun to draw. Eventually my girlfriend told me about a story I told a long time ago from my childhood.
My grandfather had a mortuarium and was gravedigger as job. When somebody died he took care of it so he wasn't home very much and always working. When I was really young (no idea how old I was) I sometimes visited the small cemetary and was in the mortuarium building because he worked there and it was pretty normal.
I can't remember much of it but one thing I will never forget.
One time he let me in the cold room where all the corpses where on tables but all covered with sheets. And he took a sheet of and I was stunned. I'm not sure if it made sense to me what was happening. I can only remember that I thought it was or looked like a mannequin. When I was older the memory popped up and found it really weird that I was showed a corpse like it was nothing (maybe I aksed or it was some kind of joke). Guess it isn't weird I have a lot of dark humor lol.
Well it was really out of comfort to draw this but was fun to challenge myself.
Below the progress.
Step 1: Sketch with pencil
Step 2: Digital sketch
Step 3: Linework
Step 4: Colors and finish
Hope you liked it :D