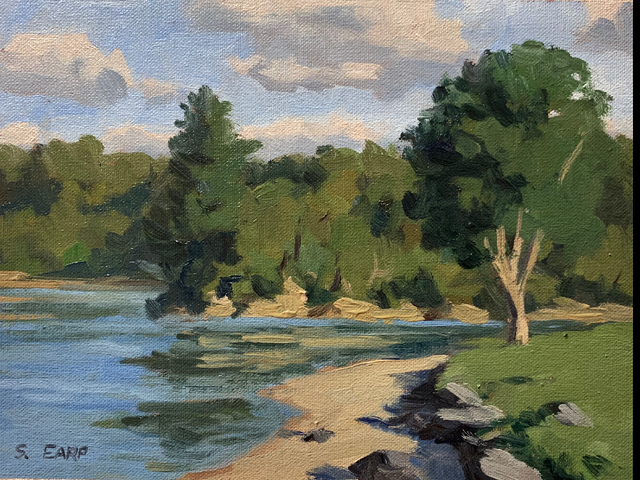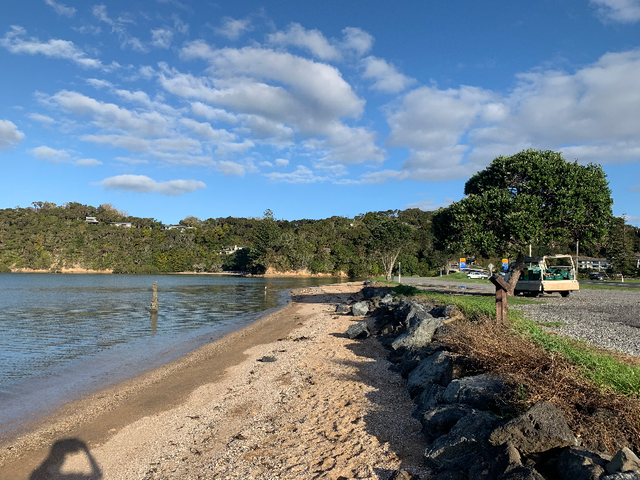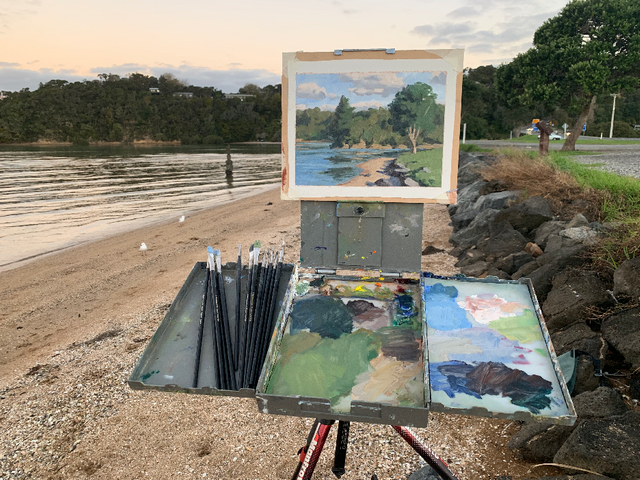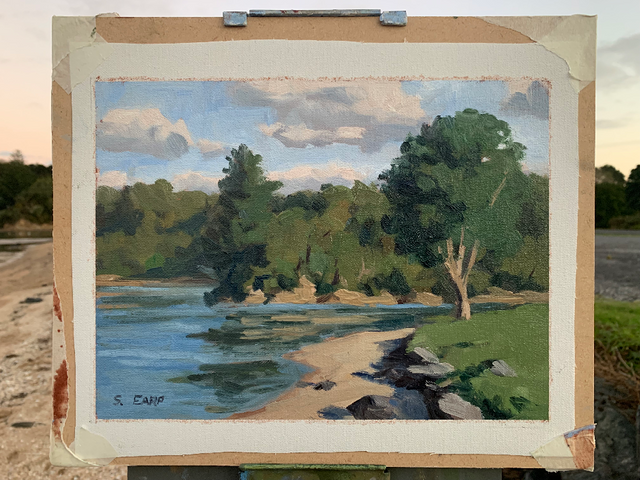 I painted this art work last week, outdoors on location, also known as painting en plein air which is a French term for painting outdoors.
I set up my easel on the next Bay around the corner from Paihia which is located in the Bay of Island in northern New Zealand. I love the richness of the greens of the native trees growing on the cliffs.
The light was disappearing fast especially as it's winter her so I really had to rush to get this painting finished.
Evening Light, Paihia, 7.5" x 10" (approx), oil on canvas, painted outdoors en plein air.