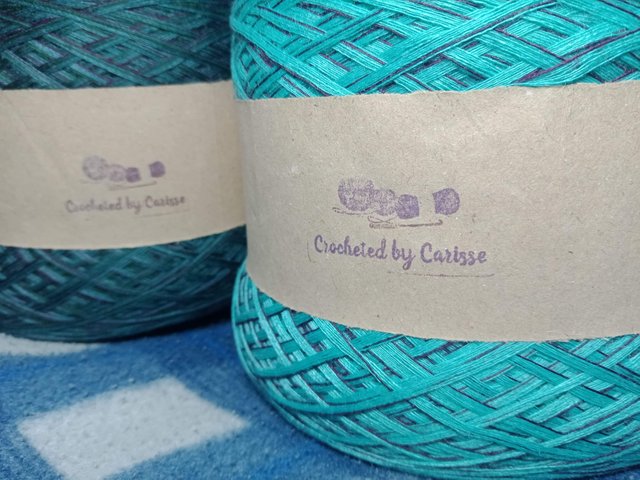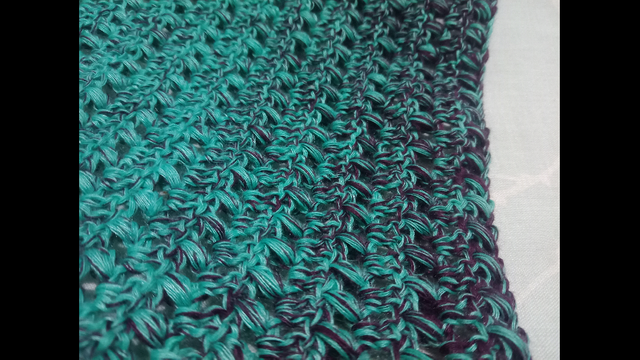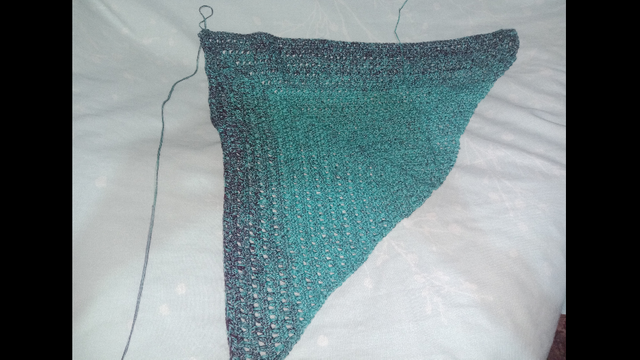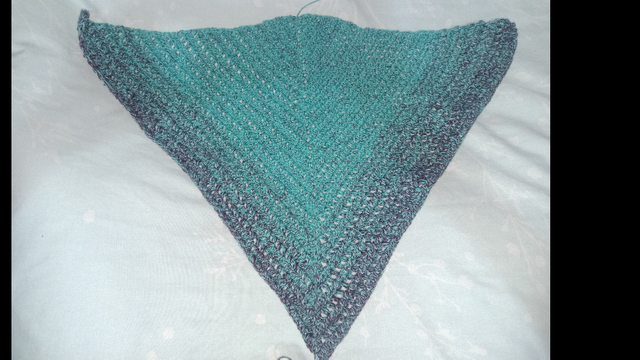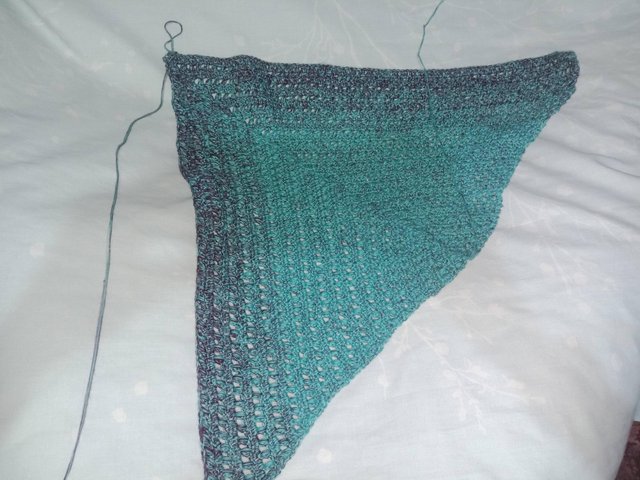 A few months ago, I went on a yarn shopping spree with no actual project in mind. If I am being honest, I'd say I was just feeding the stash. And you can say I am really guilty because I immediately placed them in my yarn storage box just so the husband does not see them.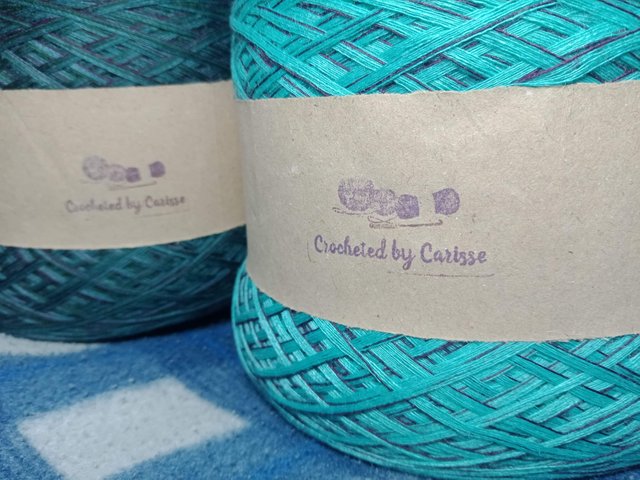 I kept telling myself that I had to finish the amigurumi project I started before I go ahead and start a new one. I am willing to be guilty of stash feeding but I don't ever want to feel like I am just good at starting new projects.
It doesn't feel light in the heart. I've been there. I have so mny ideas I want to start them all at once. I ended up not finishing any.
It's a good thing I waited before working on my hoarded yarns. Now, I have a clear goal. I am mid-project right now working on my very own triangle scarf. If I complete it before it starts getting cold here, then it's all good. But if for some reason I slacked one more time, at least I'll still have some more months to complete it and use it as a swim wear cover up.
Hah! I now have a plan, and a very sound contingency. What about that! Haha! My husband now sees the yarns I bought but as always, he stays quiet but this time, he doesn't have that judgey look in his eyes.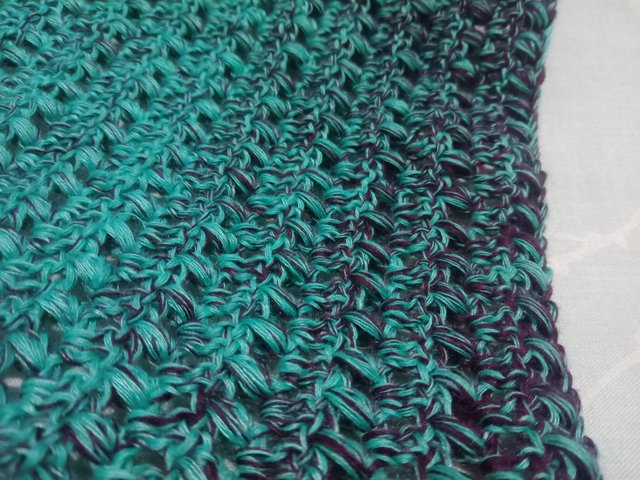 The scarf itself is as simple as double crochets on one layer and puff stitches on the next layer done alternatingly. There's not much complicated process, it turns out to be a therapeutic/relaxing routine after a day of craziness around the house. It helps me find my sleep actually. I think its relaxing effect has much reaaon why I am taking too long to finish this. Haha. A plan, a contingency, and an excuse. Oh well.
Hopefully I complete this project before December. It hasn't been as cold as it used to be during these months but I still think I'll be able to use it before it can be multipurposed as a cover up in the summer.