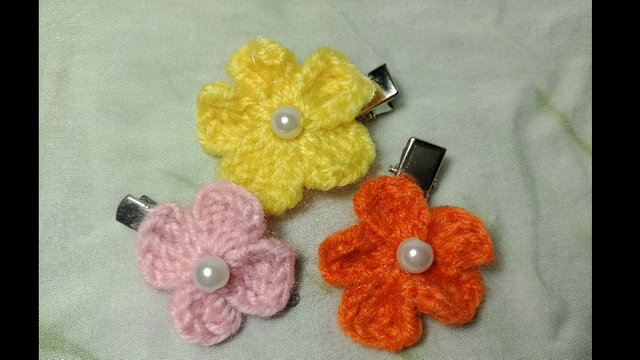 It's been two weeks since I started working on my amigurumi project. So far, I'm at letter O. For some reason, I've been frogging the stitches on this letter more than I did for the others. Maybe it's because the curves. Or maybe it's because I thought this would be lesser complicated than letter M or N.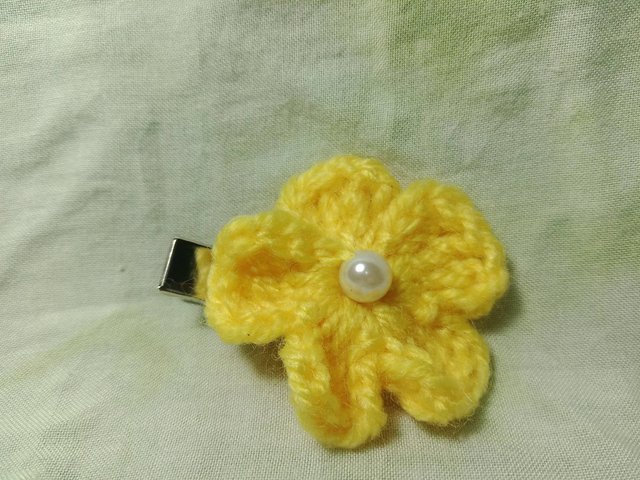 I thought maybe I needed to break away from it for a little while. But I love crocheting so much I still wanted to work on another project. But of course, it shouldn't be too intricate so I can still go back to the amigurumi.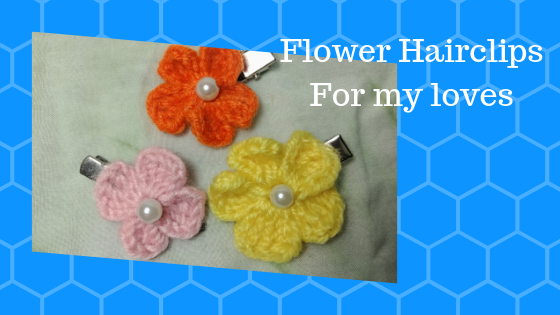 I decided to crochet some lovely flowerettes for my daughter's hair clip. It's really just quick and easy. The petals are composed of a combination of chains and trebble crochets. I haven't done any trebble crochets for a while so it felt good to forget about single crochets. (It almost became a muscle memory thing for my wrist, it automatically does sc's even if I meant to stitch trc's.)
I loved the yellow one more than the pink and orange. This one's gonna be part of my daughter's #ootd on her birthday. And now, back to our regular programming. I'm 12 letters away from completing the alphabet. That means, we're halfway there! AJA!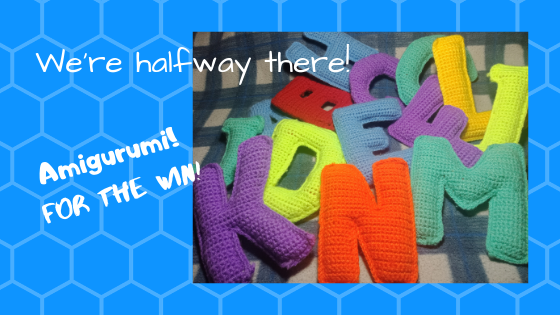 When I started this project, the only goals were for me to learn how to make an amigurumi and for my daughter to learn how to read the alphabet. It turns out for every week I am working on it, I learn something new. Some totally related to the project, some just bits and pieces of other techniques, and other just some tips to help me make it through the project. Last week, I learned about some crochet folklore. For this week, I learned that for me not to be burnt out by my on going project, I need to have a break and some diversion. For sure, next week, I'll have another quick creation.
See you again next week, fellow needleworkers!