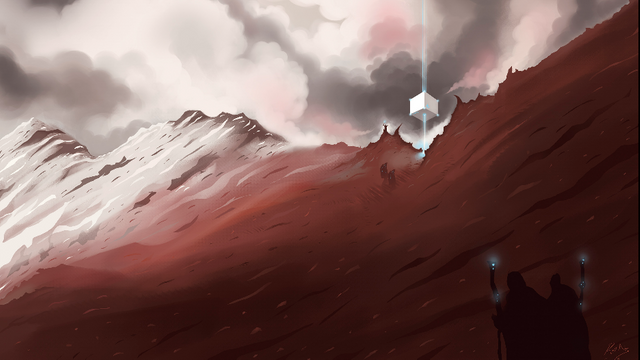 Inspired by my trip to Peru. Have you ever been?
This is the concept art I created for an art contest for the @lightboxexpo while I was travelling around South America a couple of months ago.
The artwork itself was Inspired by my trip to the 'Red Valley' next to the Rainbow Mountains, Cusco, Peru. The Red Valley looked similar to this, and when I hiked up alone I was met with a snowstorm! I had beautiful views at the top, but I couldn't hang around for long as it was so cold and started to lose the feeling of my fingers and toes.
Unforgettable memories!
I have made this artwork of mine my Steemit cover picture.
Thank you for reading.