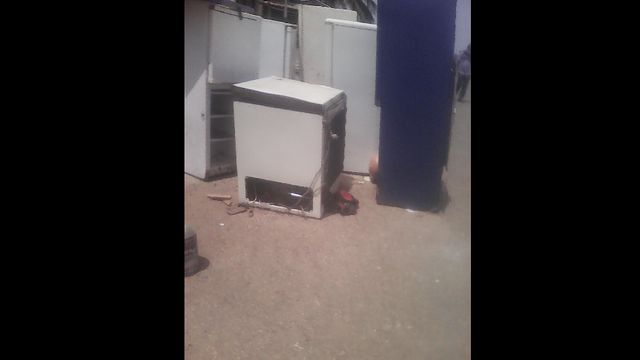 Hello friends in the contest of Opposing Beauty Photograph and ntopaz community and those who are sponsoring this love contest much greetings to you all!
Today is my second entry into the contest, Opposing Beauty Photograph.
Some happens to be a routine in most part of African countries, especially my country Ghana; that is inability to discard old goods; such as old fridges, old television, old cars, abandoned houses, and other goods.
This has actually over shadow the beauty of the environment. They also lead to release of poisonous leads and other chemicals unto the environment. At least if these materials could be discarded and replace with something nice, it will help.
Some places which some of these rejected good are found could be developed with flowers, grades and trees to made the environment attractive.
Photography was taken using my Android 4.4.2 phone.
Thank you for accepting this publication of the contest of opposing beauty photograph.
http/www.ntopaz.com/contest/42