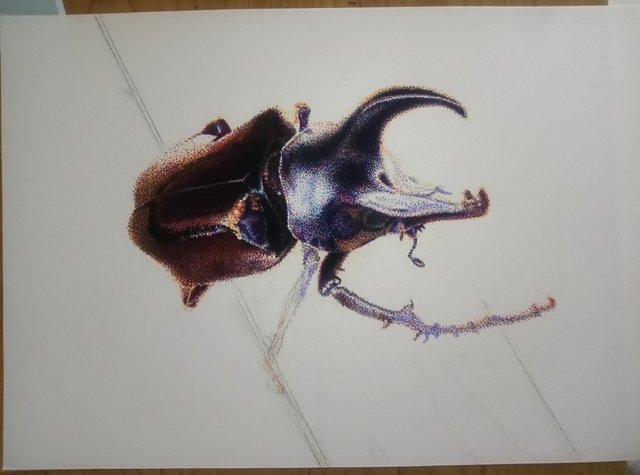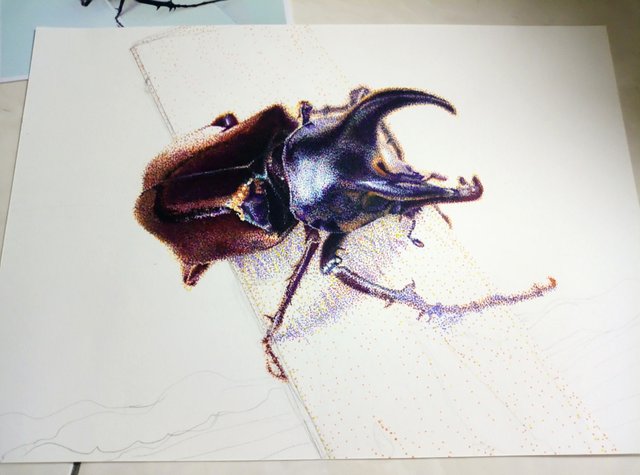 This is a continuation from my last post.
I found this awesome beetle in the mountain, took few photos and first time in my life, and able to touch them. worked on the head this time.
Light purple and light orange colors are the main this time.
Then darker purple and brown. Lastly black.
The back ground is untouched because....well, it was a chalk white wall.
I like to have depth in my artwork. Even in my sculpture works, I like to have something sticking out and something going further away.
So looking and thinking of the original empty white wall, I figured I want to photoshop the background in analog way....
See how the background goes in my next post!
Thank you for reading my post. I want to join exhibition which requires to submit 10 pieces per artist. I still have this and 7 more to go.
More pointilism drawings coming up!
The artwork in this post is done by me, @naomipangolin.