Drawing real people in anime style #3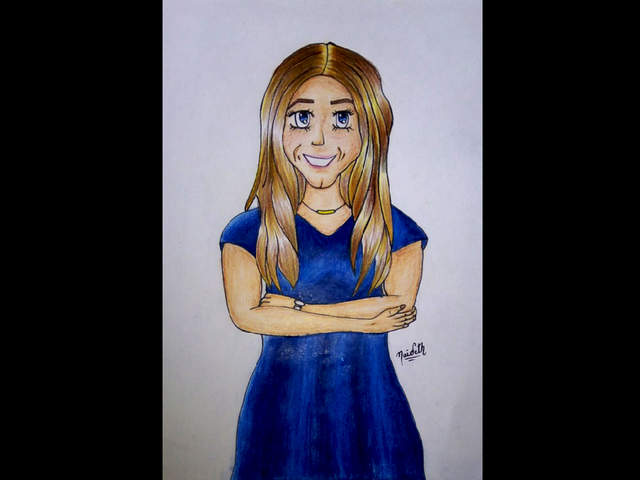 Greetings dear friends lovers of art ..!
Today my holidays begin, so I will have much more free time to draw and publish my drawings. I have been drawn during these days in my absence, but I have not had the possibility of publishing, and this deserves some time and dedication, you deserve the best.
Today I want to show my sister Diana, I wanted to draw anime style, also has a bit of realism.
It's been a while since I started with anatomy, and I've been developing my own technique, making my drawings have their own style. But I am aware that I still need more practice, and above all I have to acquire better materials for this job, but as some people know, getting good materials in Venezuela is very expensive, but we'll see if eventually I can get enough money for it.
Without more anything to say here I show you the drawing of my beautiful sister, I hope you like it:
PROCESS
This is a sketch before you clean it.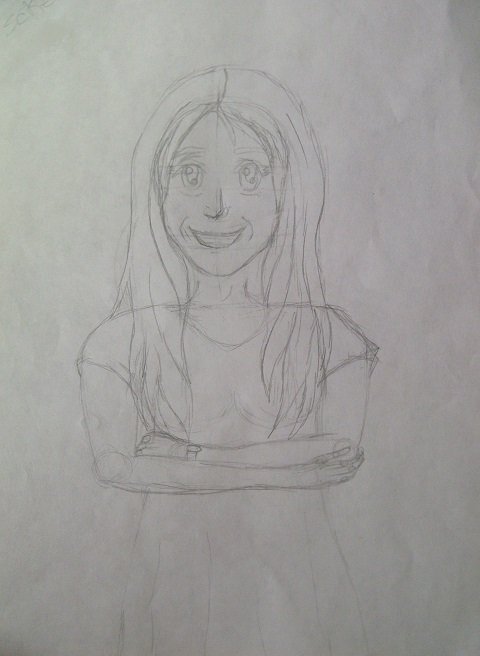 After finishing the sketch, I pass it to clean with a HB pencil.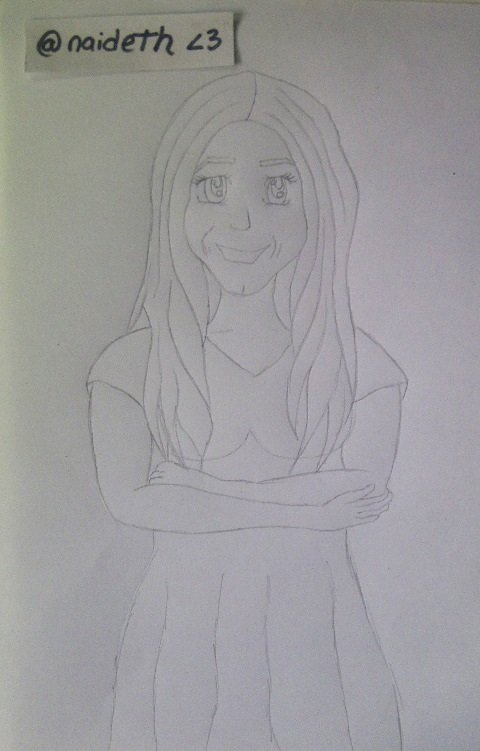 Then with a pen of ink, I review all the lines, after that I erase the lines left by the graphite.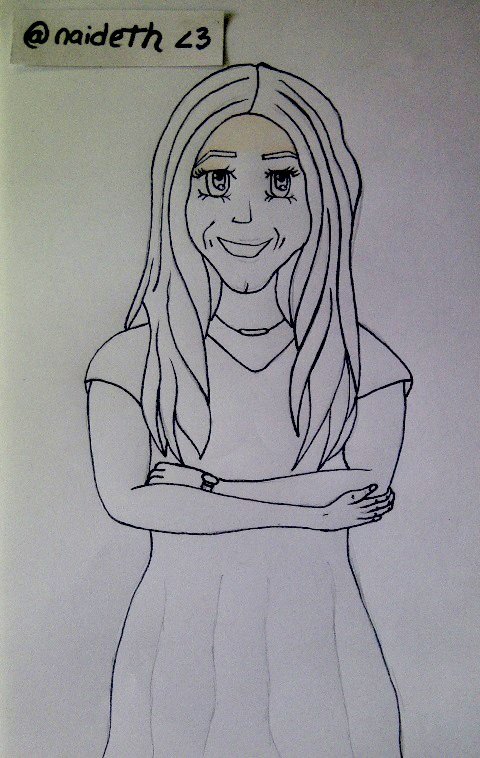 Then I color the skin, it is noteworthy that the skin looks somewhat yellow, for the camera I use, but for the final result I managed to capture a better picture with my cell phone. For skin use leather and brown color.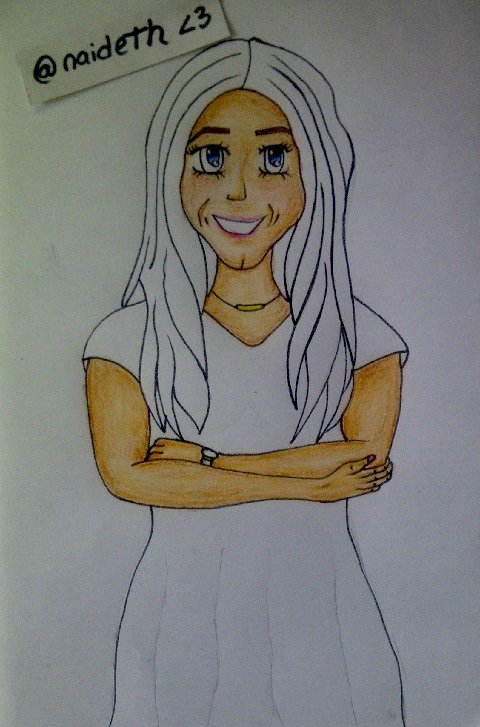 My sister does not have blue eyes but as I wanted to do it anime style, I wanted to change them and do something different, and they look super great because of the hair color she has. For hair use yellow and brown.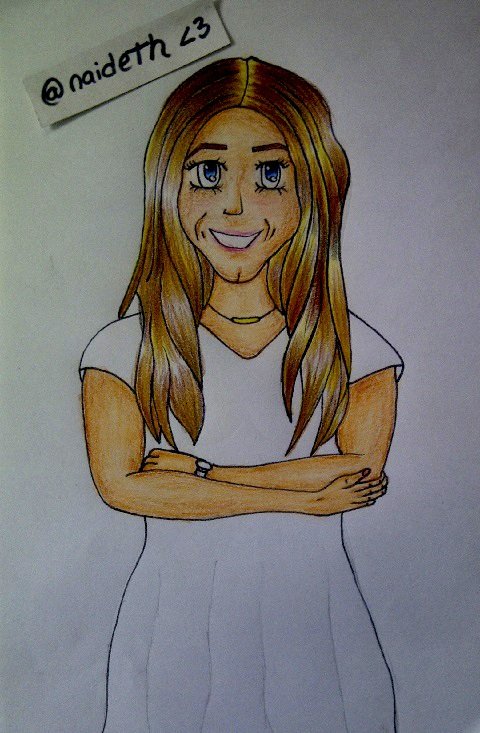 Final Result
Now you can notice the difference in this picture, I really change a lot. For the dress I use a dark blue color and a lighter one to achieve a wavy effect.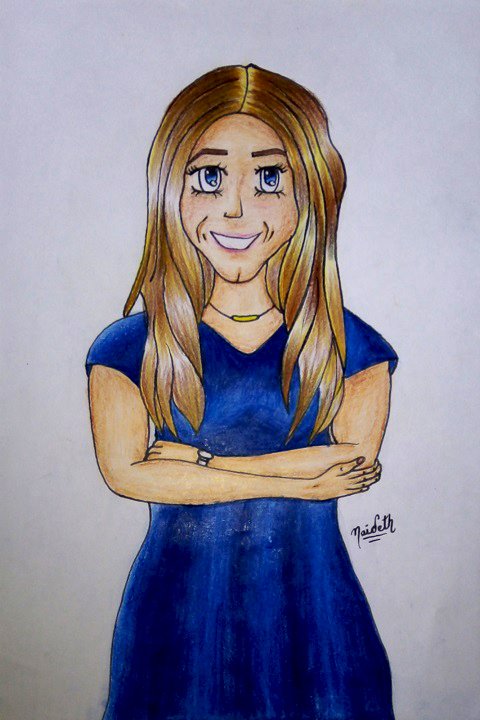 This is the photograph that you use as a reference to make the drawing.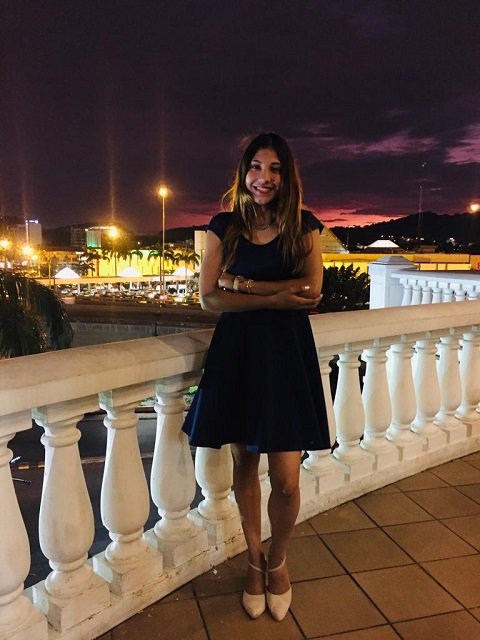 Copyright @naideth - All rights reserved.
Let me know your opinion about my drawing in the comments, I would really appreciate it..!!
Thank you very much for visiting my blog and for all the support, a big hug to all..!!