Original Character Design | Light Girl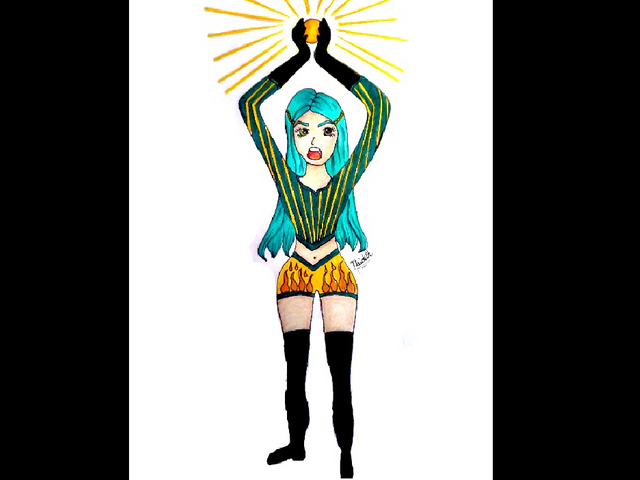 Greetings dear friends lovers of art ..!
Today I bring you my first original character, created for the contest of @melooo182 and @nTOPAZ
The drawing was made with colored pencils, on cardboard.
It's about Light Girl, the creation process is not how to define it, but here I tell you how it all came about:
I sat for a long time at the table, thinking what I wanted to do, (I'm new to drawing anatomy) But I decided to do it.
I had no idea what I wanted to do, I just knew that I wanted to make a girl. Suddenly the light goes out in my house (something very common in Venezuela). Out of the impotence he had, something good came up.
Out of that bad situation, the idea of making a superhero girl arose, where her power was to distribute the light simply by creating a small sphere, the colors she used came out when she was coloring, she had not planned anything before, even Then, being a very improvised drawing It is very good, I will continue to improve with time and I will continue creating new characters.
With nothing more to say, I hope you like it:
PROCESS
This is the last sketch to clean, made with a HB pencil.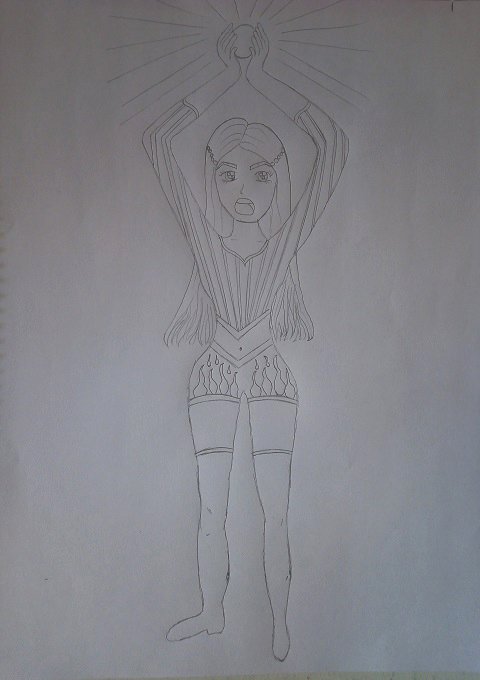 Then, I review the lines with a pen of ink, (it is possible to emphasize, that this drawing is anime style).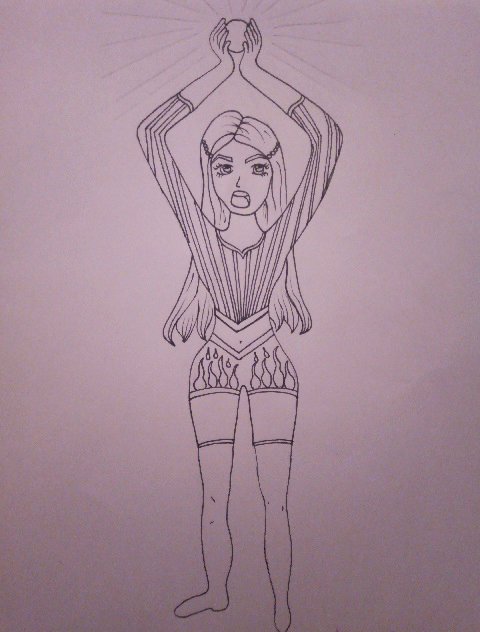 With a brown color and a skin color, I color her face and body.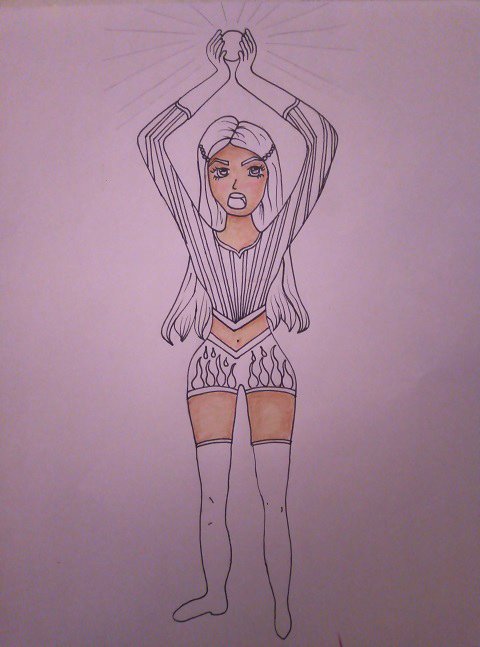 With a turquoise color I color your hair, with a black color I make the leftovers.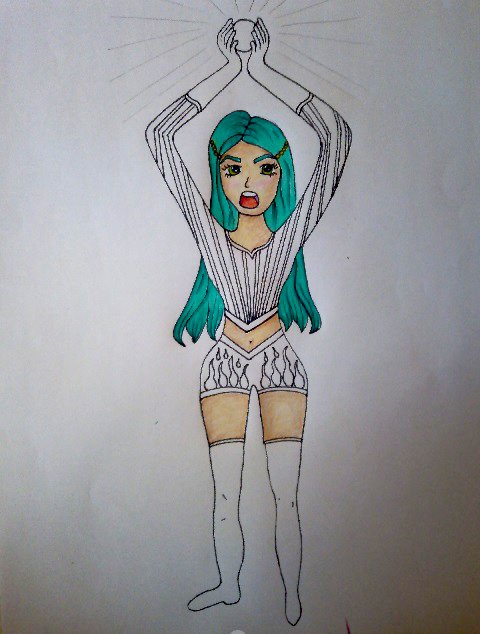 I color his sweater, I wanted to use a dark color that contrasts with the yellow lines (that simulate flashes of light).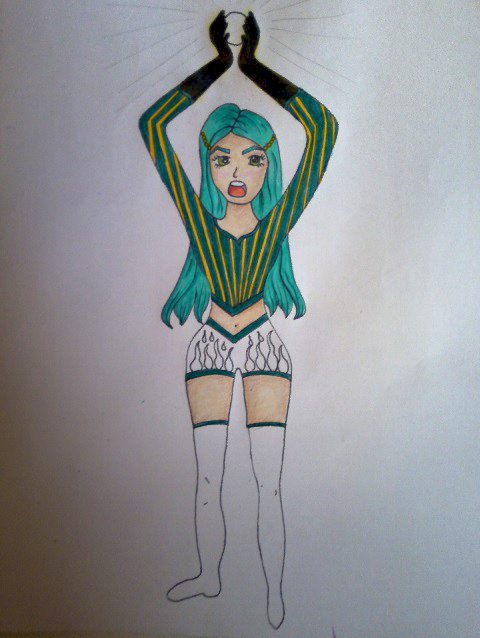 Final Result
I finish coloring your wardrobe (for boots and gloves use a neutral color to make a good contrast), for the sphere of light use yellow and orange.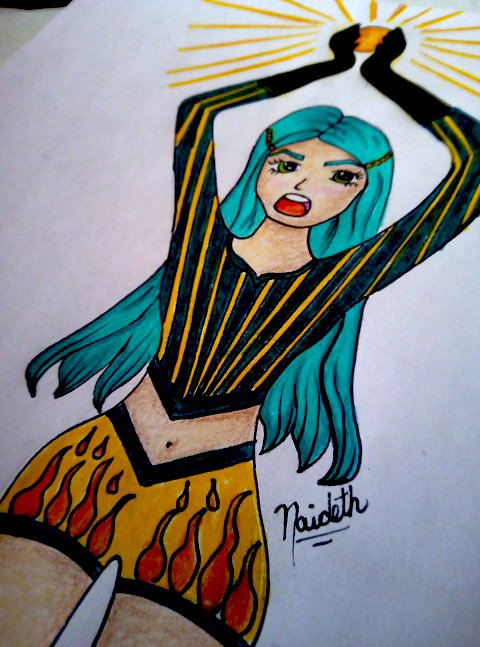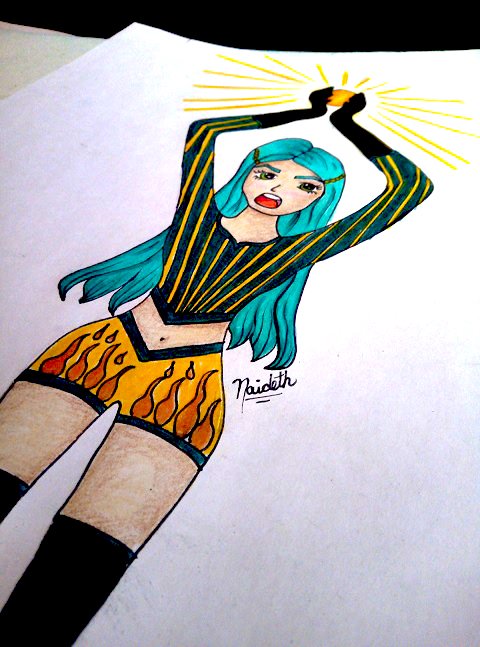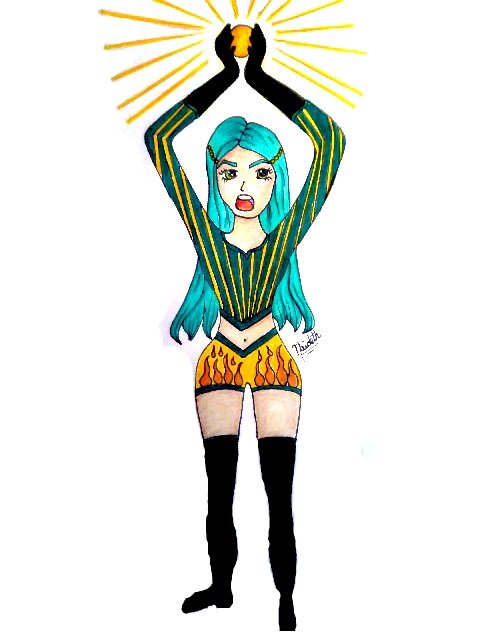 Copyright @naideth - All rights reserved.
Let me know your opinion about my drawing in the comments, I would really appreciate it..!!
Thank you very much for visiting my blog and for all the support, a big hug to all..!!