Hello! Today I want to show you my new necklace- "Mayan treasures".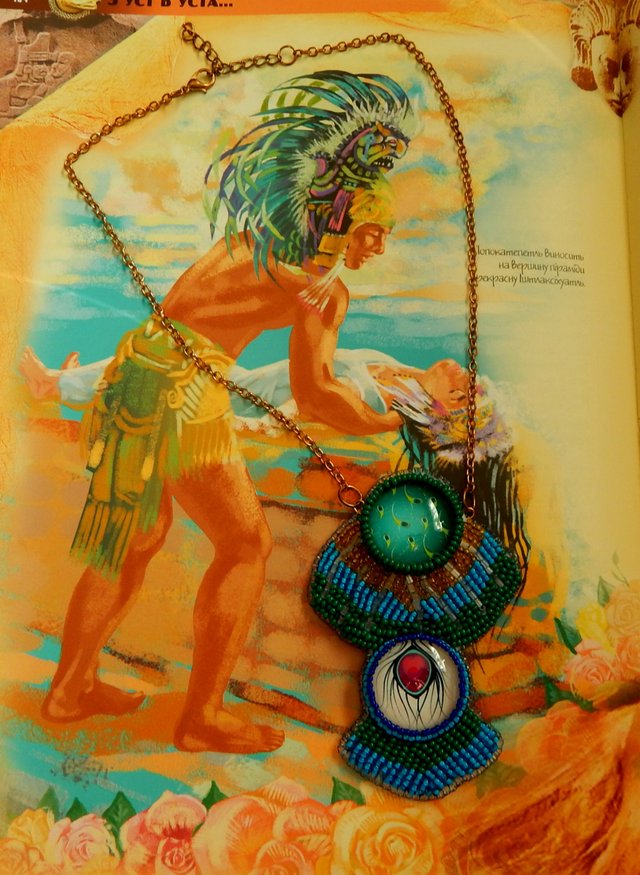 The Maya civilization centered in the tropical in the Guatemala teritory, reached the peak of its power and influence around the sixth century A.D. The Maya excelled at agriculture, pottery, hieroglyph writing, calendar-making and mathematics, and left behind an astonishing amount of impressive architecture and symbolic artwork. Most of the great stone cities of the Maya were abandoned by A.D. 900, however, and many scholars still argue about what could have caused their sudden departure.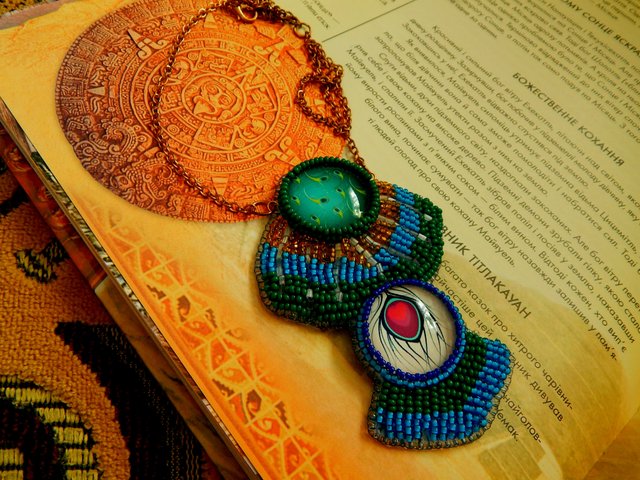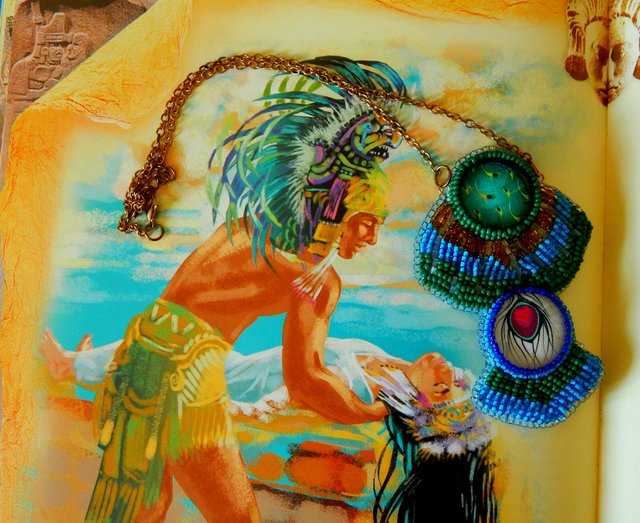 In my work I used rounde beads green-blue and yellow colors, oblong white beads


and 2 caboshon with imagues of feather.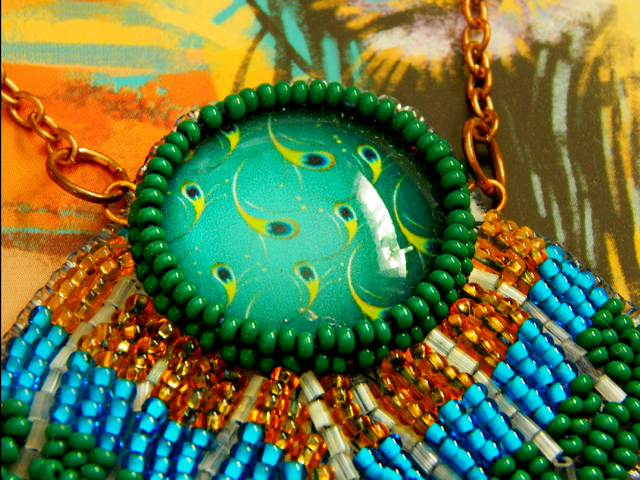 What do you think for my work?