Hello! My second work is for Fantasy Art Contest.
I decided to make a necklace- magical Harry Potter mail owl.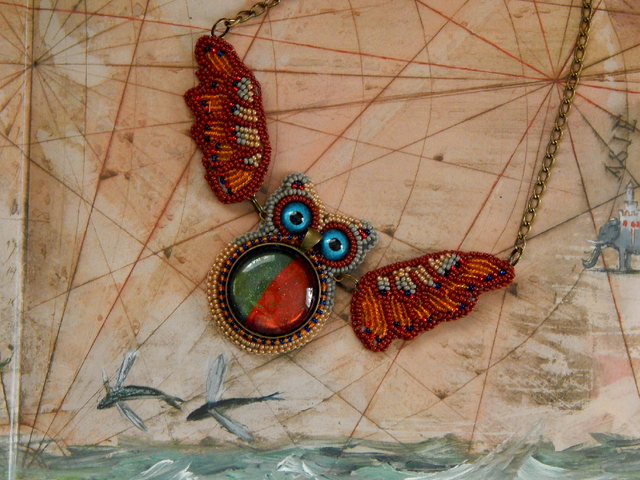 Mail Owls in the Harry Potter world- are magical creatures most often used for delivering post and parcels in the wizarding world. They are known for their speed and discretion and can find recipients without an address.


Owls deliver letters, parcels, and Howlers.
Soft, hair-like edges on an owl's flight feathers reduce the noise of flight, coupled with their natural camouflage, making them ideal for delivering letters.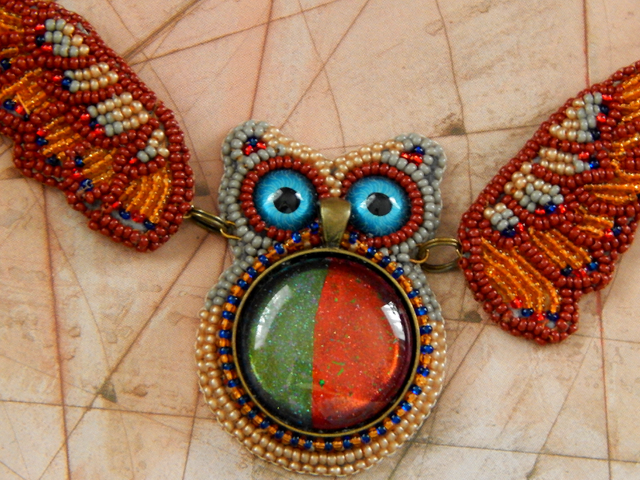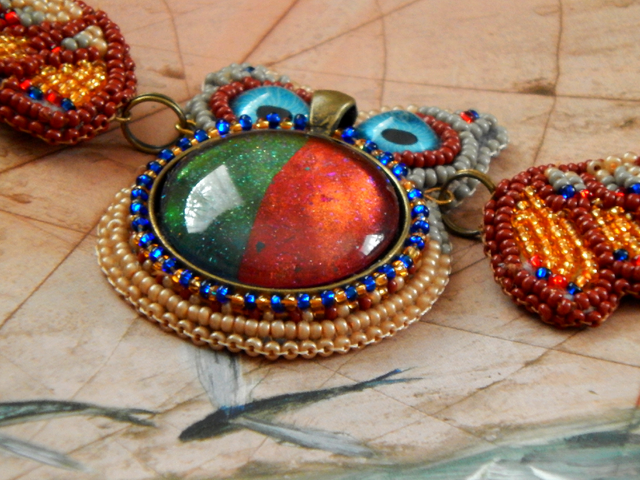 In this work I used a green- red cabochon that I combined big beautiful blue eyes and beads of brown, cream, grey, red and deep blue colors.
I hope you like my work!