Watching You - Light And Shadow Effect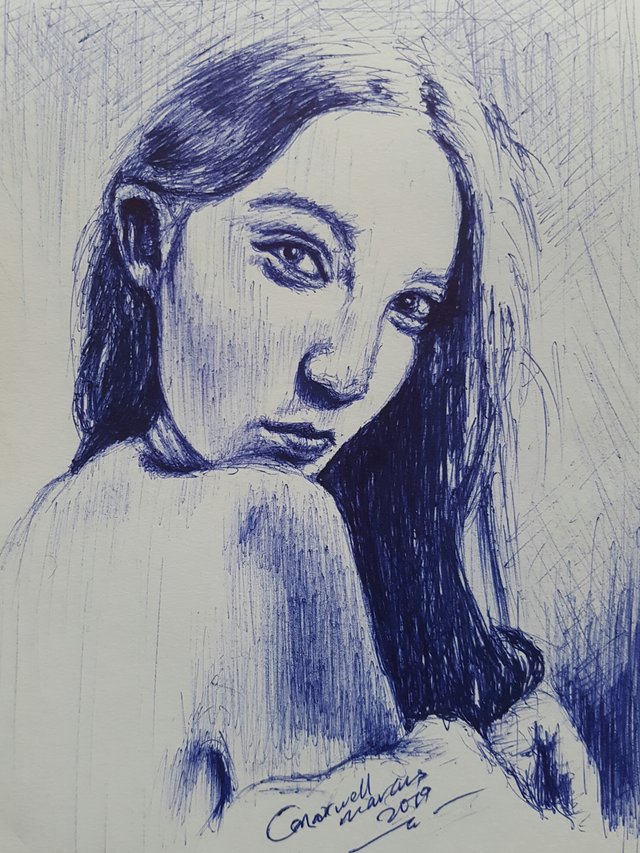 This piece depicts the light and shade effect. The light appers to be coming from the right angle. Other areas where high light didnt fall on were depicted with mid tones and shades.
No crime in exploring different ways of drawing. This time I use lines that are visible to make my drawing. Cross hatching for the background and hatching/vertical lines for her face and body.
Here is my first shot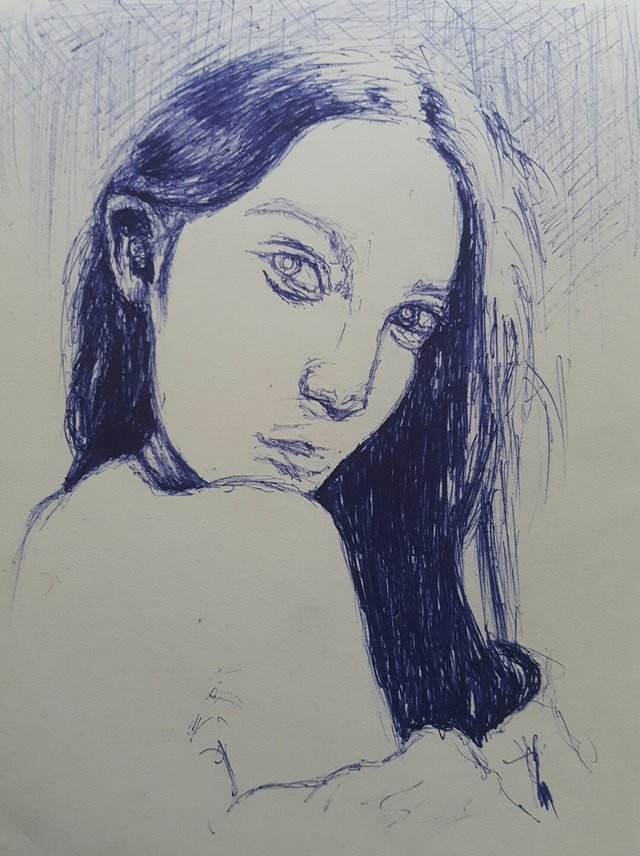 The finished piece