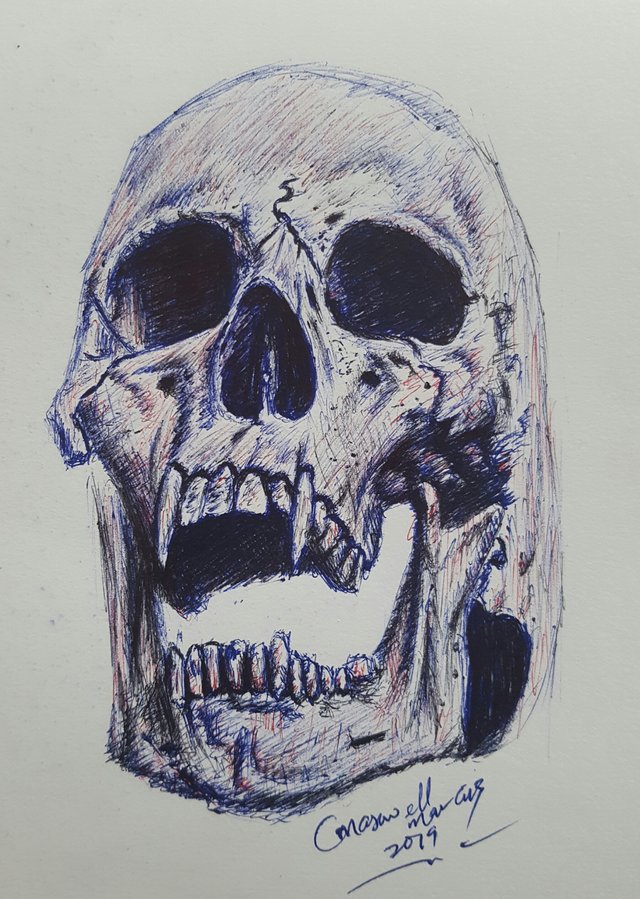 Hello steemains,
Today I present to you my new drawing which is the skull of a vampire. It is a drawing made with my favourite medium - Ballpoint Pen using two colors, blue and red in addition with black which is not recognized as a color in art.
This kind of work requires more dedicated time in order to get the shapes and the wrinkles via tones and values.
The skull is a reminder of the very-real historical panic people used to have about these mysterious creatures and monsters.
Below are my progress shots