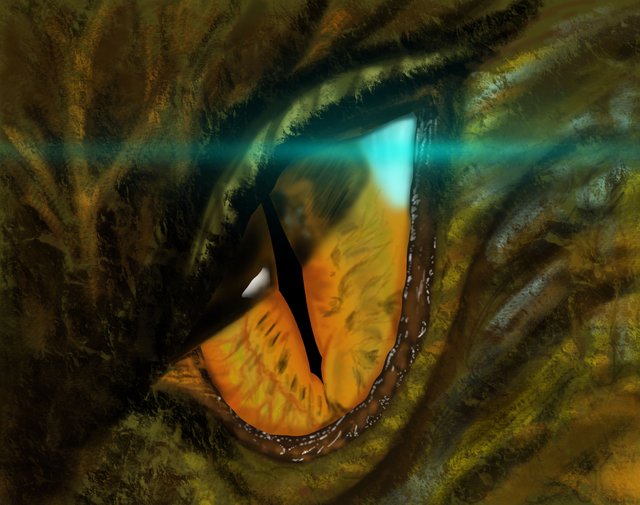 this is a digital painting of a dragon's eye that i painted about a year ago. when i first started to make digital arts i would watch movies and series and pick up some scene from the show and try to draw that.
that was a really fun thing to do....
i was watching the lord of the ring or may be the hobbit series. there is this dragon that guards a castle filled with jewels. there was this scene where the camera focuses ont the eye and the dragon opens its eye....
i tried to paint that. at that time i learned to modify brush settings and give various look to a painting. so all this skin texture were made by changing the scattering and flow and transfer and dual brush settings. the glow in the eye was a simple brush on which i used the transform tool to paint it like a reflected light.