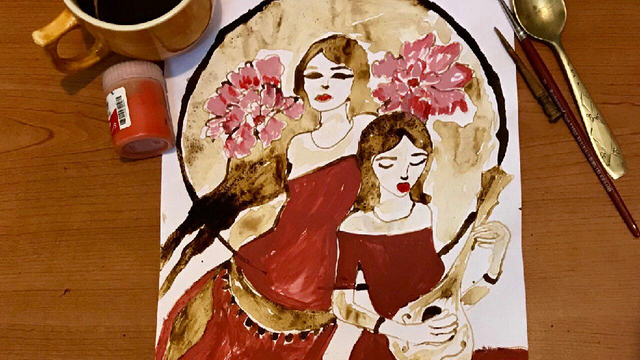 Hello friends .
Today I want to share another coffee and poster drawings, I call it "gypsies".
My work is on A4 paper
Coffee
The drawing is drawn in 60 minutes
My first step is to choose a thin wood, and I'll design my eyes, nose, lips, hair and body ..
In step 2, I start painting the color with the coffee and the color of the poster.
Friends I hope you like this painting.
video link
🎥Coffee Painting Video🎥The Process of Coffee and color of the poster Painting in 60 minutes (Gypsies)