The name of this art photograph is: "Stone dahlia"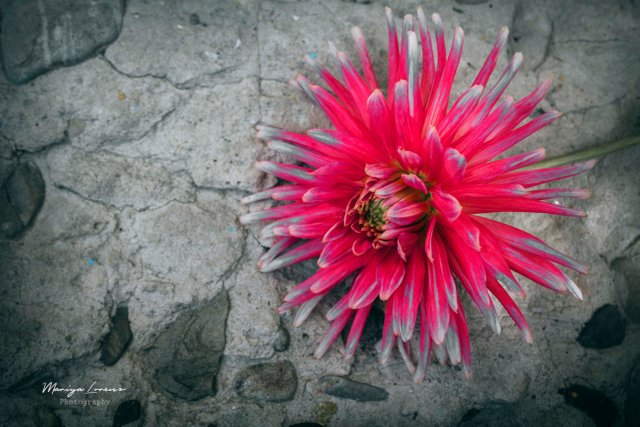 I found a stunning backdrop for this photo. Old foundation with smooth pebbles. And a wonderful dahlia. With needle petals.The edges of the petals are very original. They blend perfectly with stone. And the stone emphasizes the beauty of the flower. The color of the dahlia resembles a ruby. 

Enjoy watching. With tender feelings, @mariya-lorenz  
Category   macrophotography   
Settings  1/100;   f/5,6;   ISO 100  
Focal length 36,0 mm
Flash without flash
Camera Canon EOS 650D
Lens   Canon EF-S18-55mm
Processing  Adobe Photoshop CS 6
All photos and text published in this message are my original work.