Portrait in black, one more time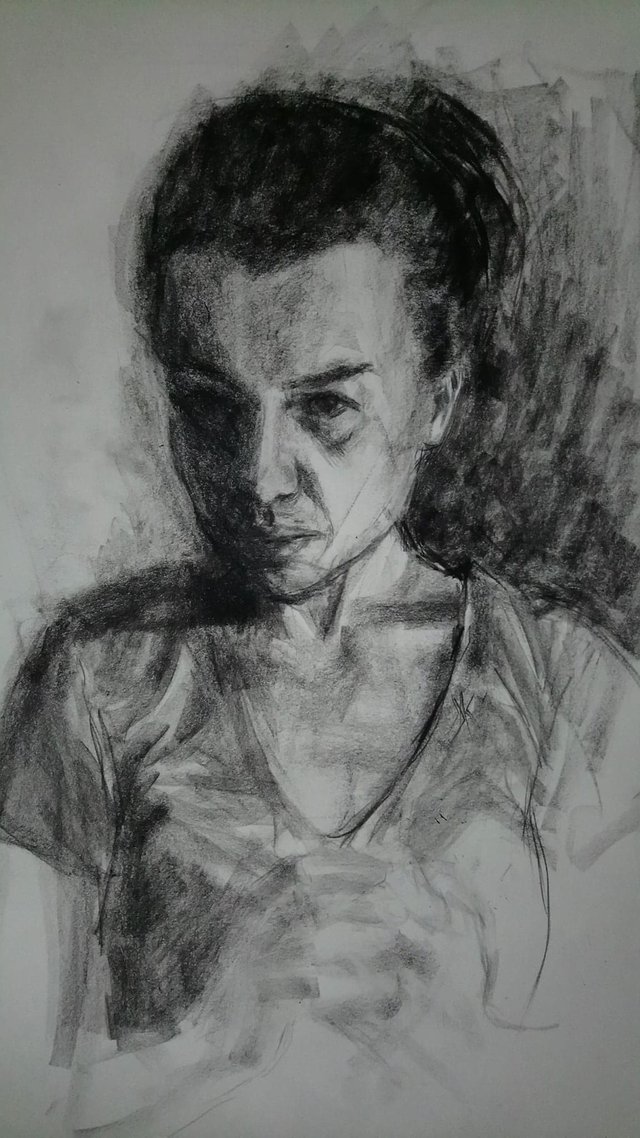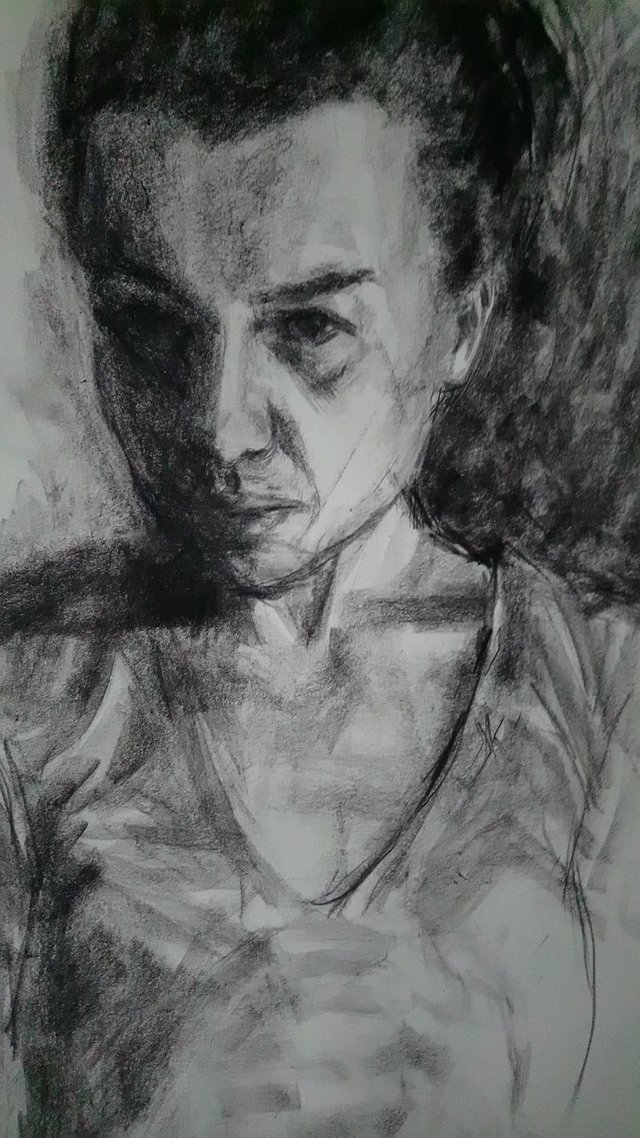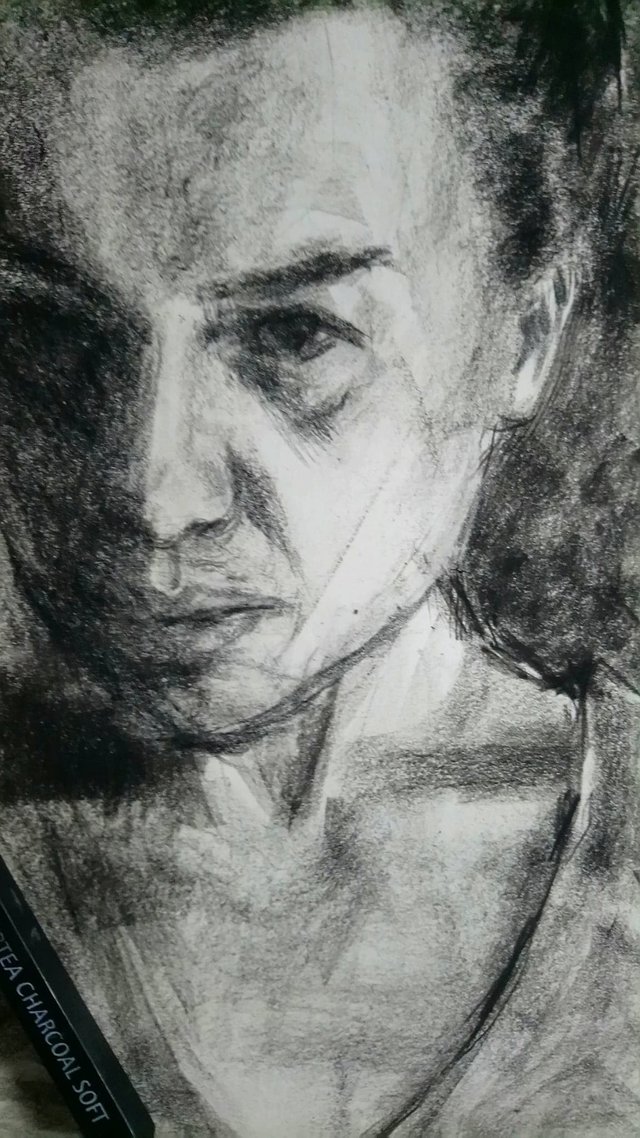 A long, long time ago, when my youngest daughter started going to kindergarten, her teacher invited me to a conversation with a psychologist.
Why? Because little Marta liked to draw with black crayon.
I was in my fourth year of studies and had a subject: Evening drawing (I know, for some people it will sound a little funny).
My professor knew that I had a small child and said I didn't have to come to classes, but I had to draw at home and show him the drawings once in a while.
So I was drawing my little Marta at home in charcoal or pencil and she was drawing other children in kindergarten.
Always in black...
:-)
Funny?