I Wear This Face Over This Mask (2019)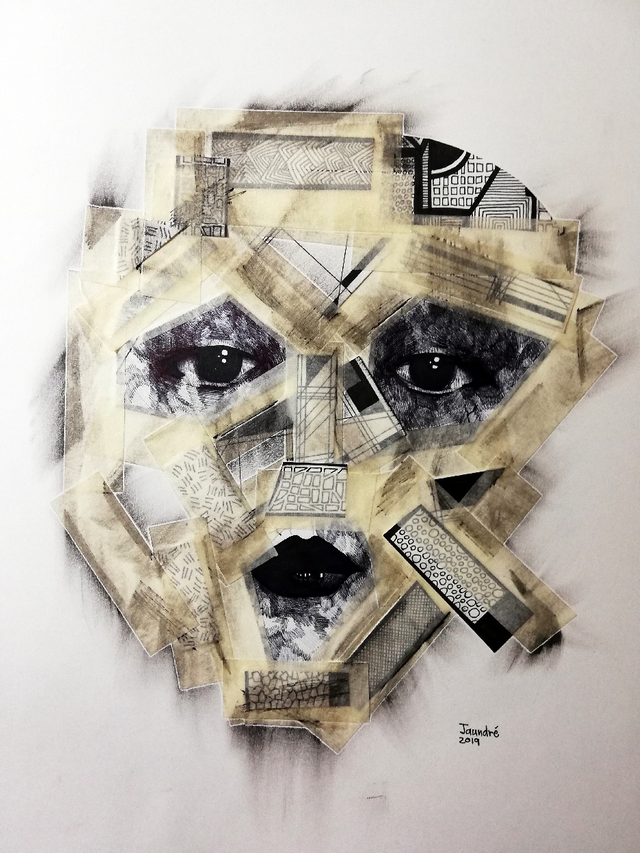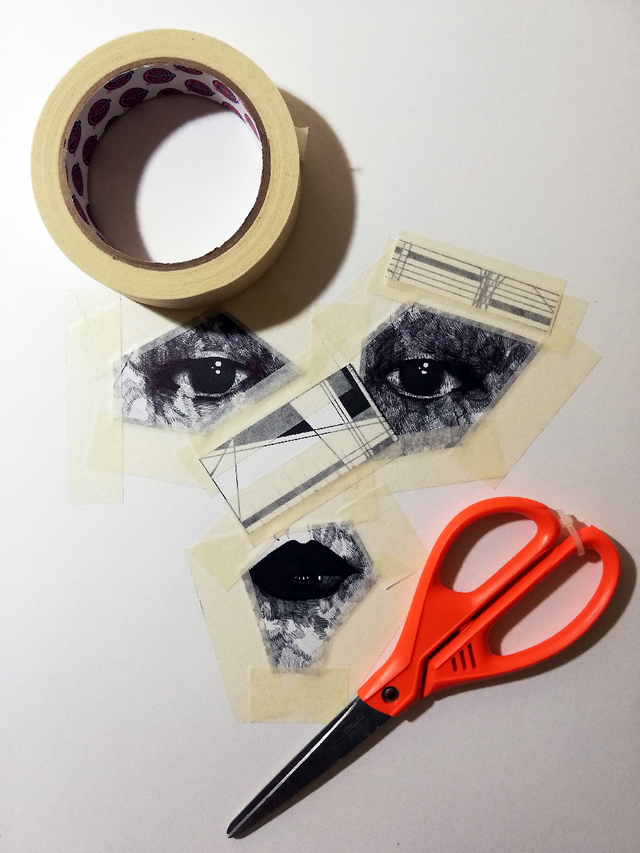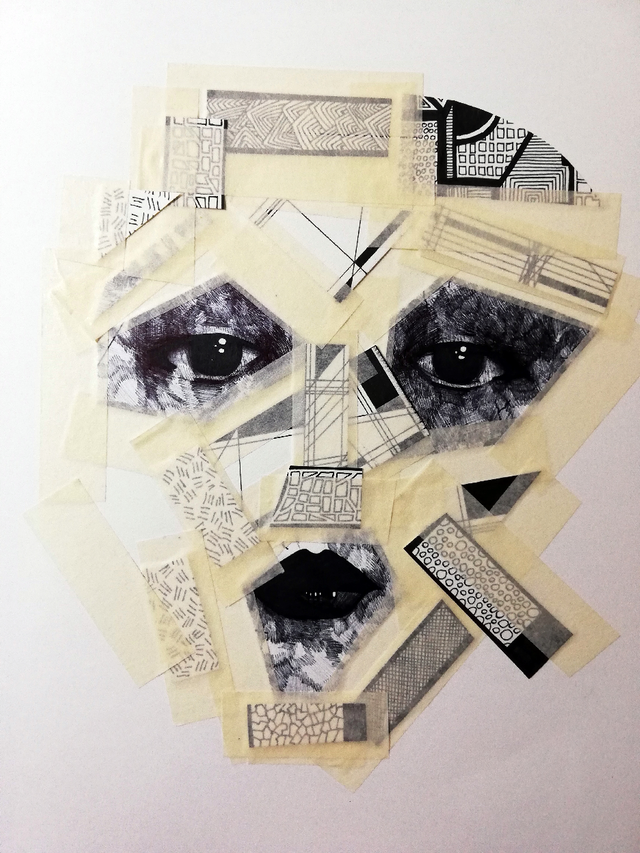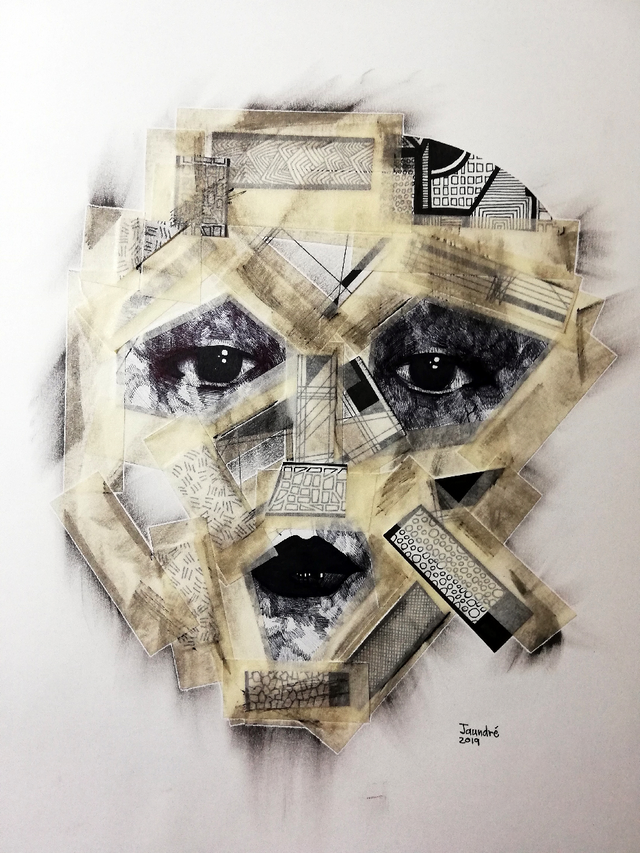 Here's my entry in the Collage Art contest hosted on the nTOPAZ platform.
This is an experimental collage and ink artwork on A3 paper. I took different pieces from older drawings and created something new using masking tape and gel pen. I smudged the wet ink on the masking tape to get the final effect.
Keep an eye out for my next post.