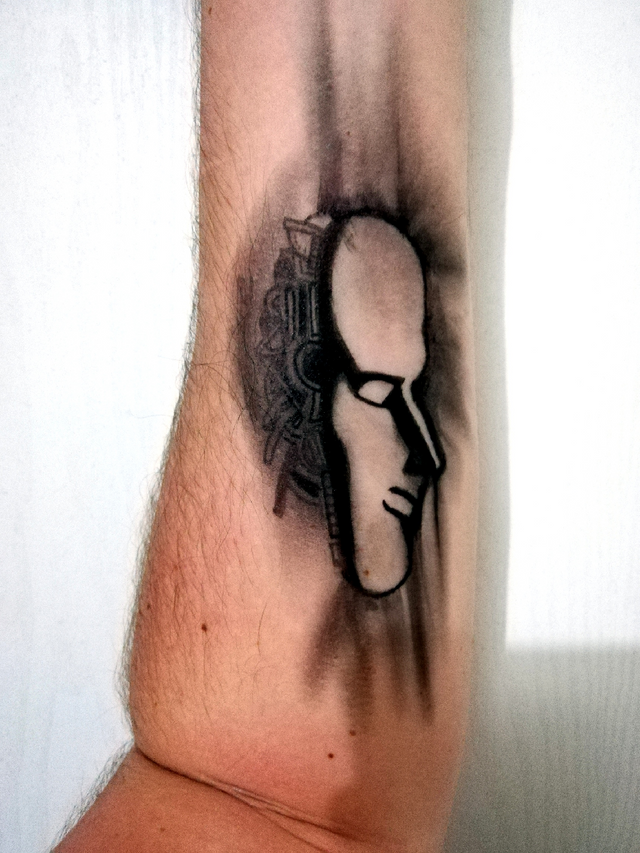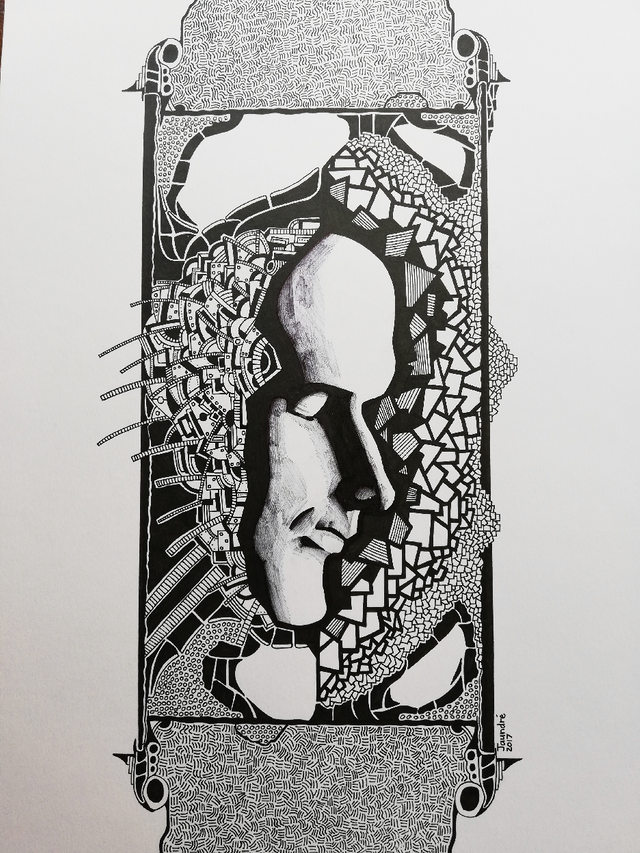 I would like to be a tattoo artist, but unfortunately there aren't many tattoo parlors in South Africa. As most tattoo artists know, doing an apprenticeship is a must.
Anyway, I went a bit crazy with a gel pen on my arm. I know the results aren't as good as with a proper tattoo machine, but what the hell. It was fun experimenting with the details and shading.
The source of the drawing has been included as well. It was a pen drawing I did back in 2017.