Elvis Presley tarot card design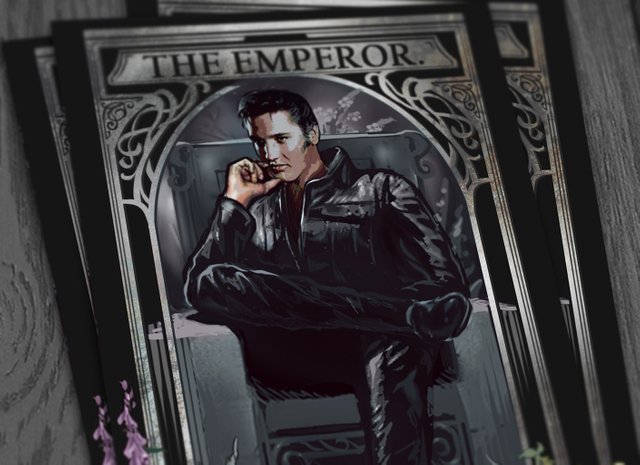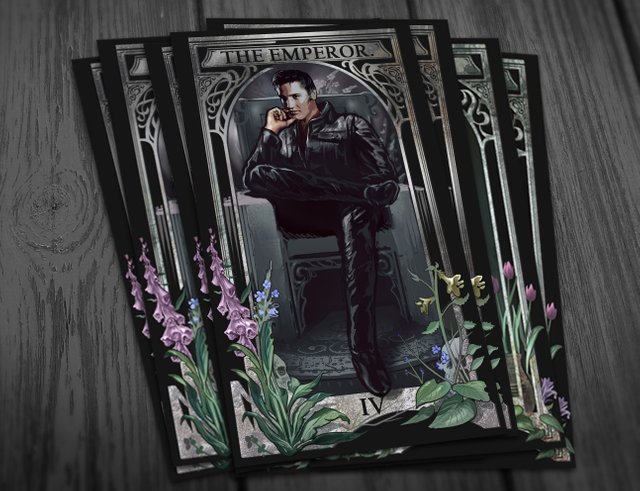 A project I was recently commissioned. The aim was to design a tarot card for someone who loves music and ofcourse tarot cards. The design was to incorporate the traditional cards' symbolism and theme with elements of art nouveau.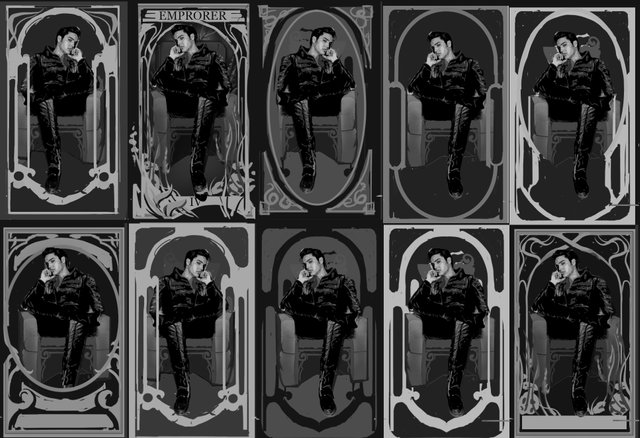 Early stages trying to figure out what style of border and other elements would work best. I already knew from the start that I would have Elvis seated in his throne, as is in the original tarot card design.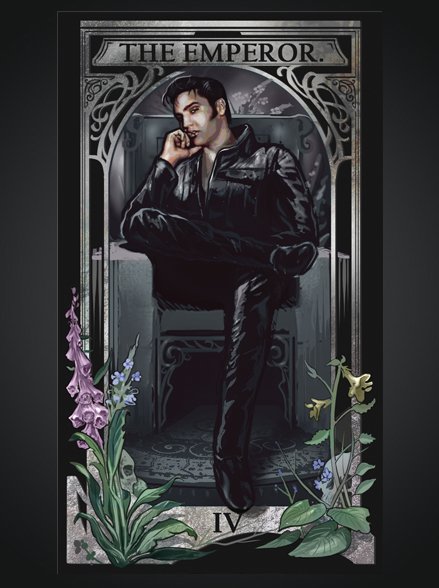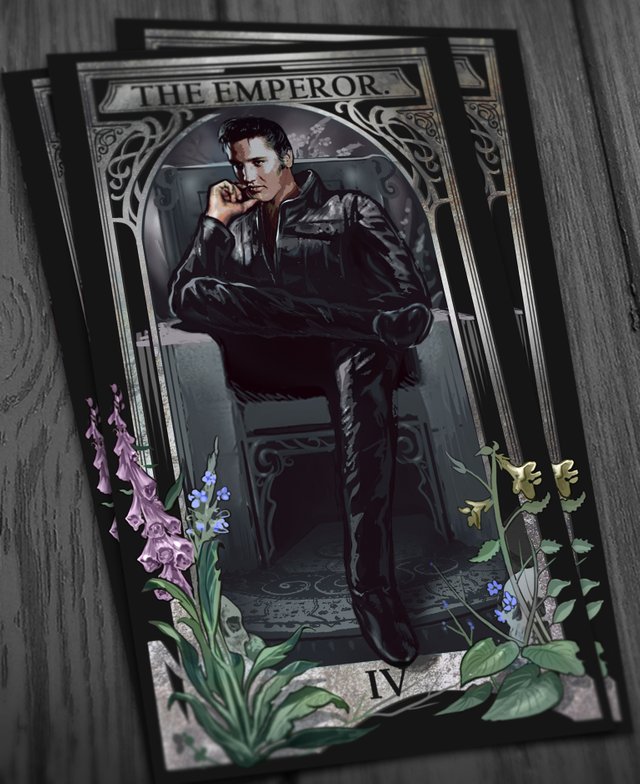 There is one more design to this project that I will share soon, I think it would be plenty of fun to do an entire series.