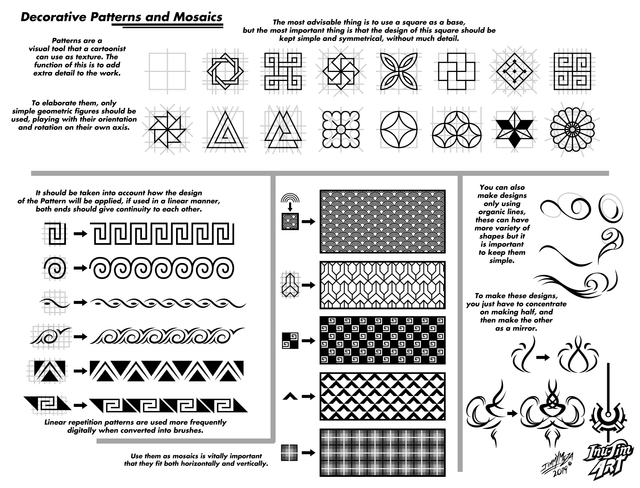 Hello everyone, internet artists, sadly I am already absolutely sure that my second entry to the contest will not be ready, the guides are a higher priority because of the commitment I have with my students.
On this occasion the content of this guide is more related to graphic design than with the illustration, but do not create the knowledge of this content will help you enrich all your drawings with extra details, the patterns in the drawing are to decorate in To a large extent, all our works are to be used as decorative frames to beautify a portrait, they can also be plated in designs of architectural settings, as texture throughout the background to highlight a character, to decorate costumes, it can even be applied as tattoos on characters to give them that unique identity factor in each work, the possibilities are monumental when applying these simple designs in our works, "simple" EYE is the key word, these designs must be the easiest to form, remember the idea is to make them many times in the same work, not for nothing the motto in graphic design is: "MORE IS LESS"
Pencil sketch my guide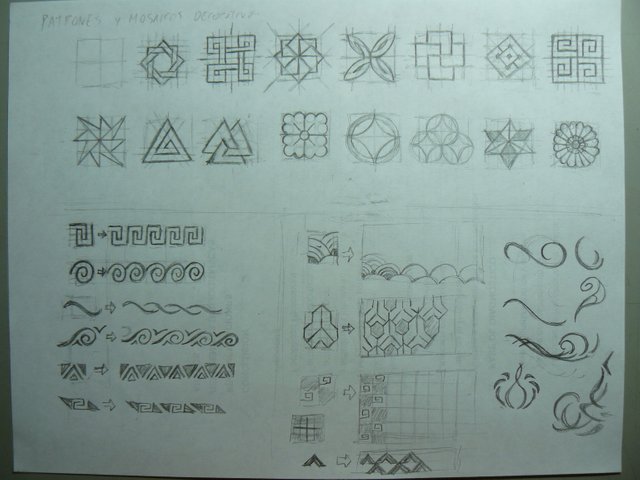 Simple geometric shapes make a good pattern.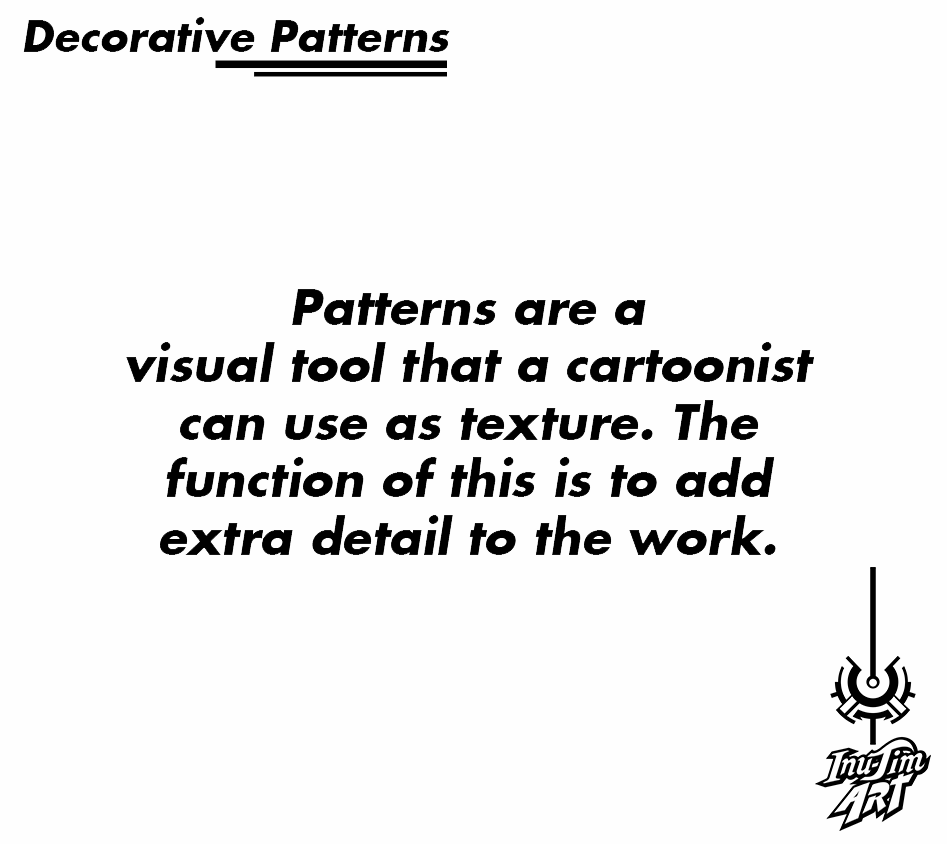 Using the square is a great help to make these designs, it is a matter of playing with the rotation and overlapping of shapes, and our creativity.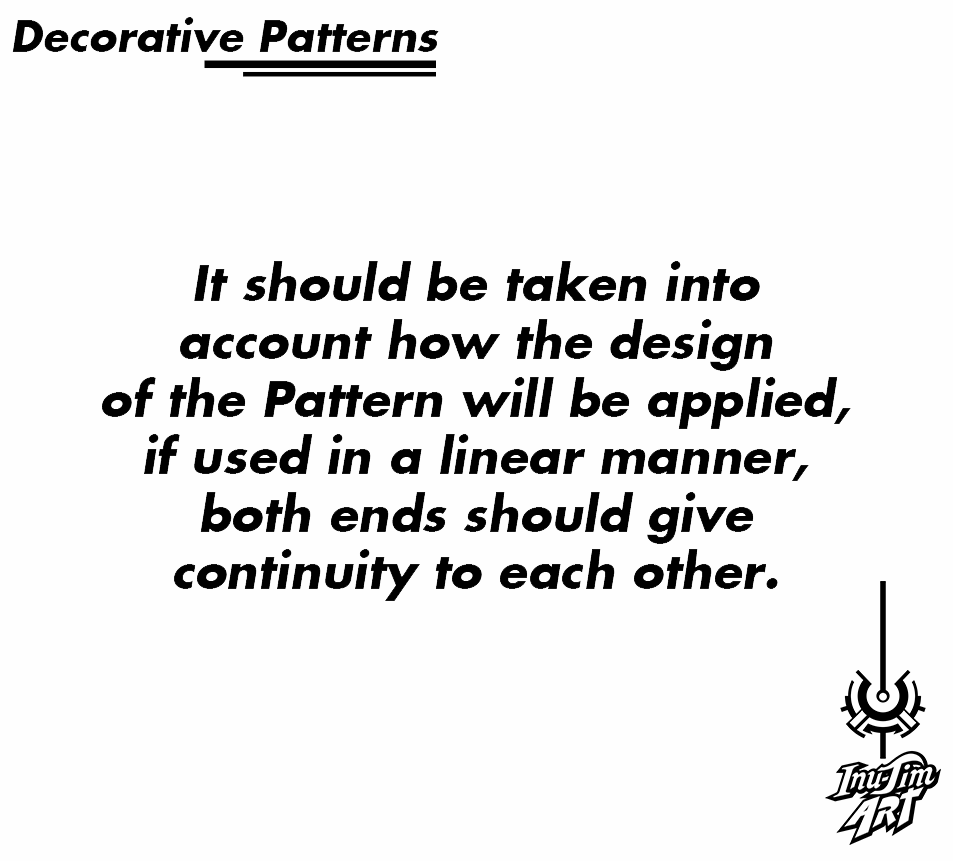 It is also very important to know in advance how we want to apply these designs in our work, if they are for frames or decorating the edges of some weapons or temples, etc. The pattern must be performed in a linear manner, that is to say that its symmetry and continuity must be horizontal, both its right and left sides must fit perfectly.
Apply a pattern as a mosaic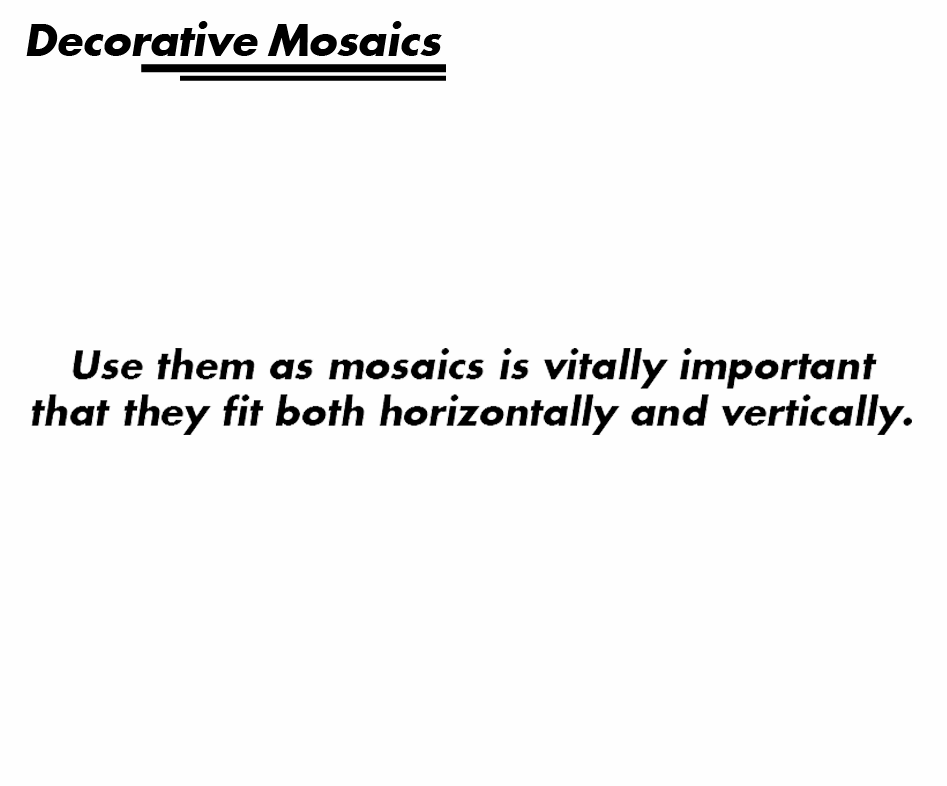 When using them in this way the symmetry should be total, as pieces of a puzzle above, below and its sides should coincide and give an endless harmonious continuity, ideal for use as tiles of some stage, or stamping in a locker room.
They should not always be geometric figures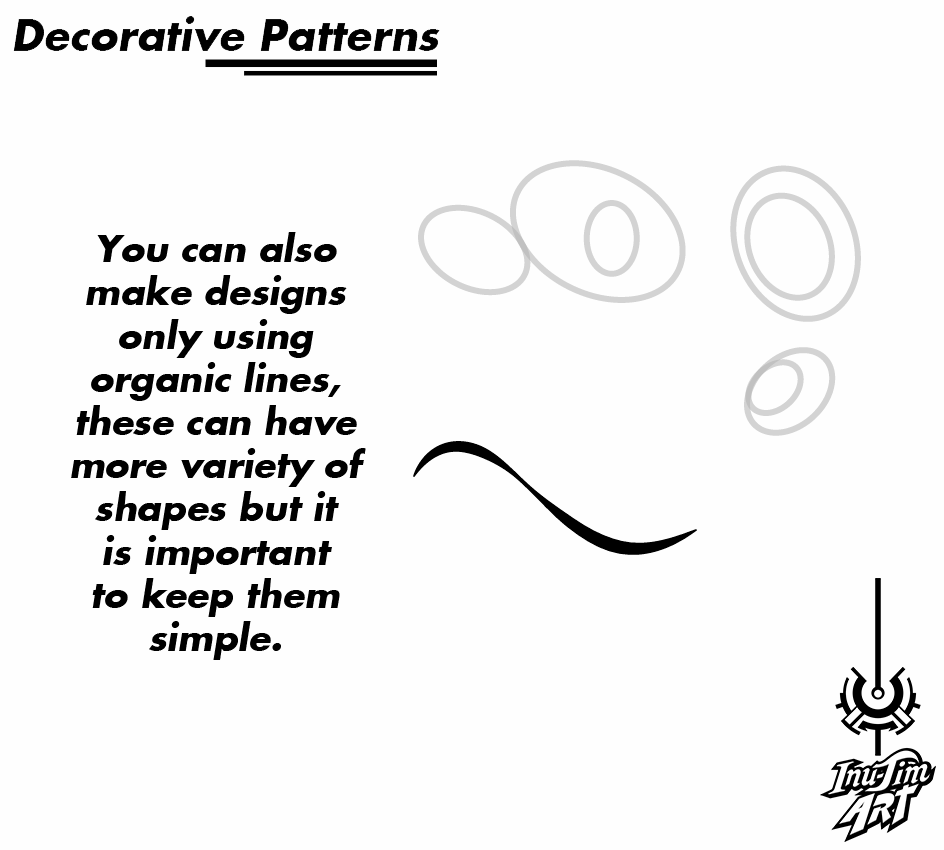 The organic lines, can also allow us to create beautiful and impressive decorative designs, which can be very delicate and feminine, but especially striking, these are the ideal when you want to add a tattoo, or decorate some festive letters, or do very Showy some magical object, be it a crown, swords, amulets, books, the possibilities are unlimited.
Technical information:
Digital vector drawing
Program used Adobe Illustrator CC 2015
Full resolution 4724 x 3602px at 300dpi
Spanish version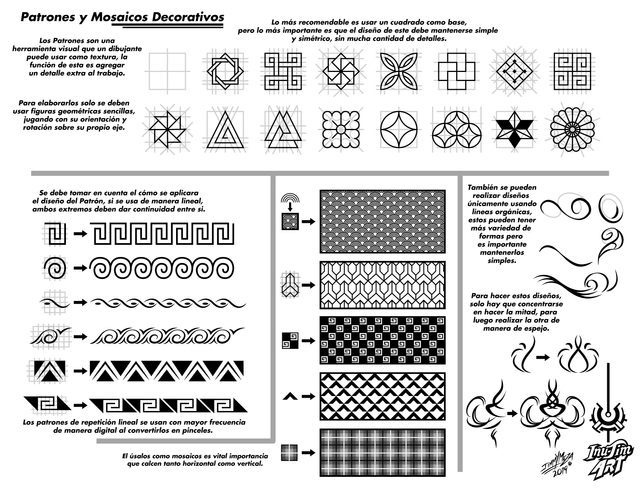 Thank you very much for reading my post

I hope you liked my Guide and find it very useful
See you in a next post


Inu-Jim

Copyright @inu-jim –Allrightsreserved