[CR] Drawing for María José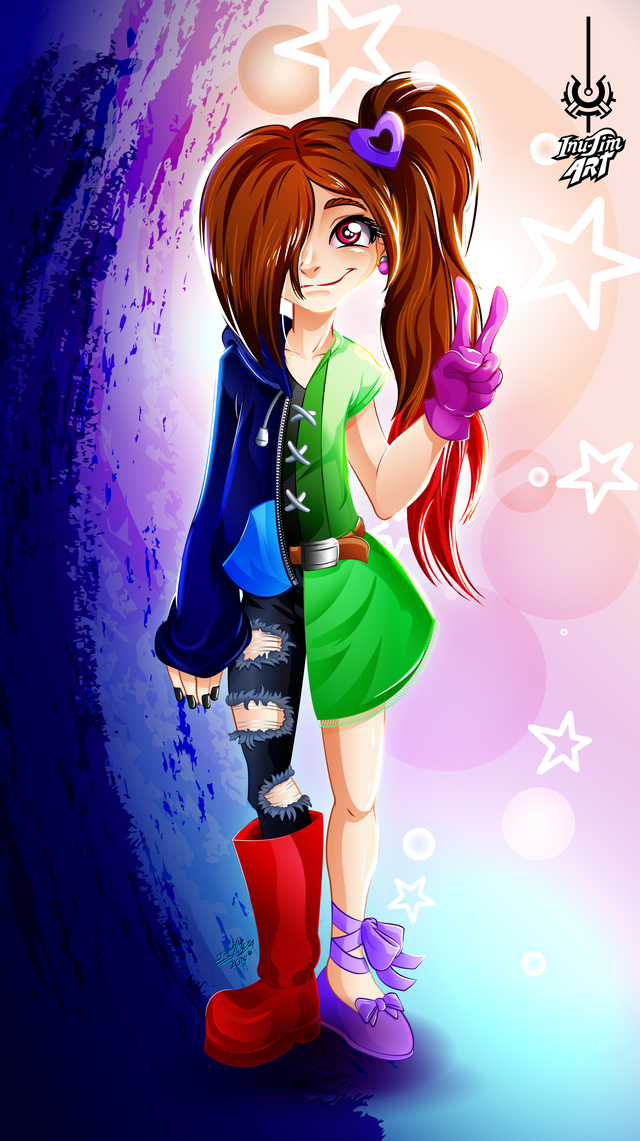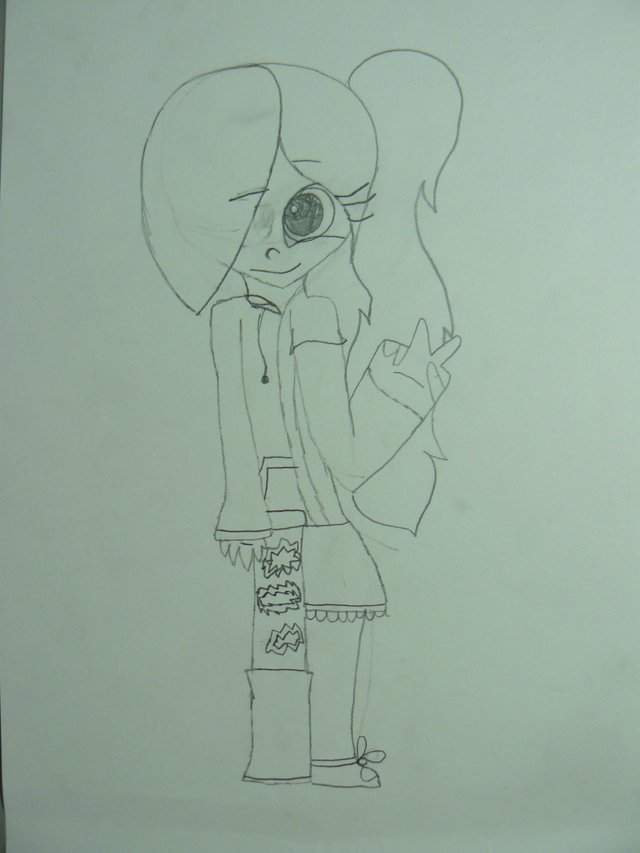 Hello everyone, I wish you a wonderful and fantastic day ... and how I wish I had internet like you T_T !.
Another drawing of which I was delighted to publish a couple of days before, but again for the complications of my life (every time I have to go out for any diligence even if it is small, it is a day when I can not draw -_- ´ ) This drawing is the goal that I set for one of my youngest students, and is silent that it is true when they say that the biggest surprises come in the small containers, when I asked them to create a character of their imagination, the youngest (has 8 years) was the one that brought the most interesting proposal and the one that took this task more seriously, she created a girl with 2 personalities who live in synchrony at the same time because of that her clothes are divided to represent the opposite tastes of each personality. Maria is a girl with a lot of potential and with a very creative mind, she has an ability to create very adorable and interesting characters, since I have been teaching her she has improved a lot and I wish that her parents continue to motivate her so that she can grow as a great artist passionate about drawing
Another drawing of Maria showing the color palette to use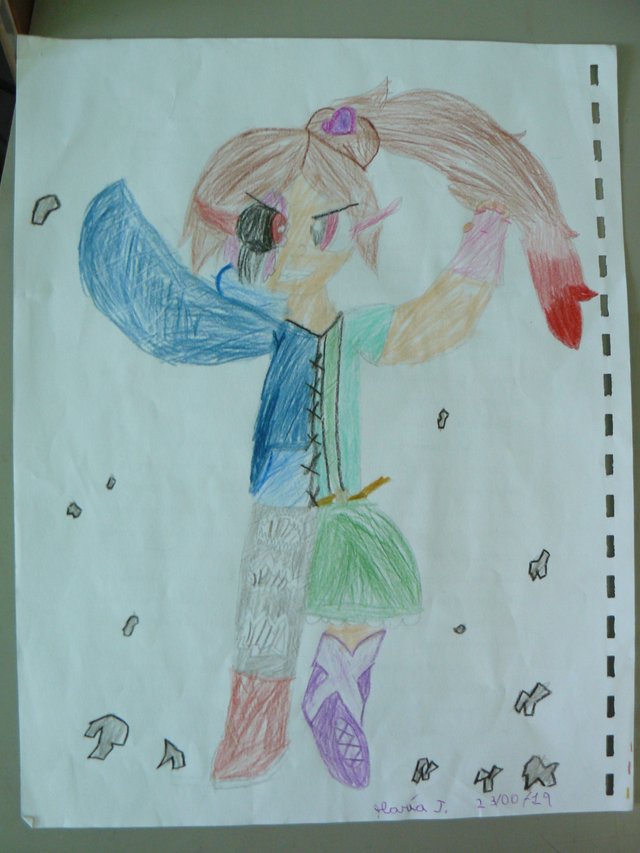 When I mentioned to them, that they would redraw their characters digitally, in the next class Maria brought me this drawing where she showed me what were the colors I had to use (and apparently besides having double personality also has super powers).
Redrawn pencil sketch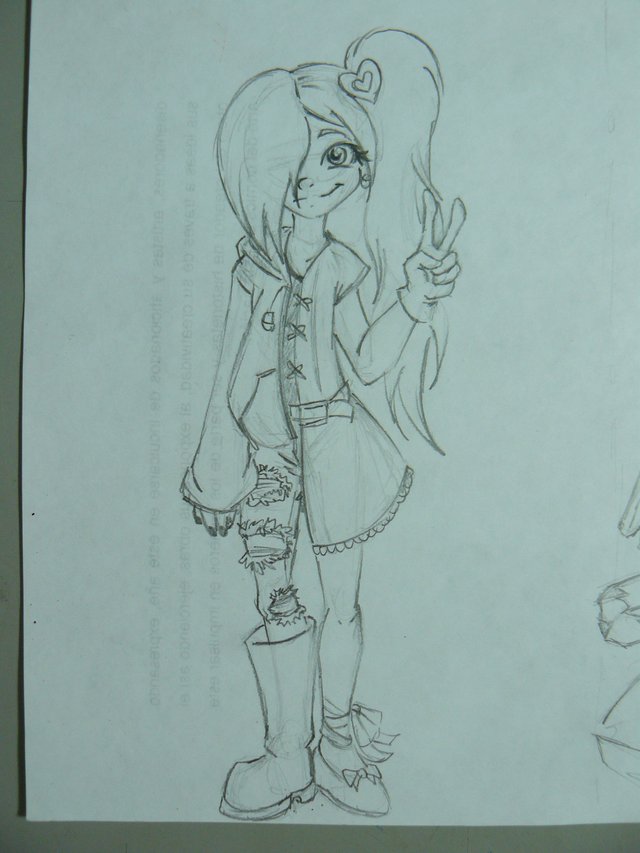 Redraw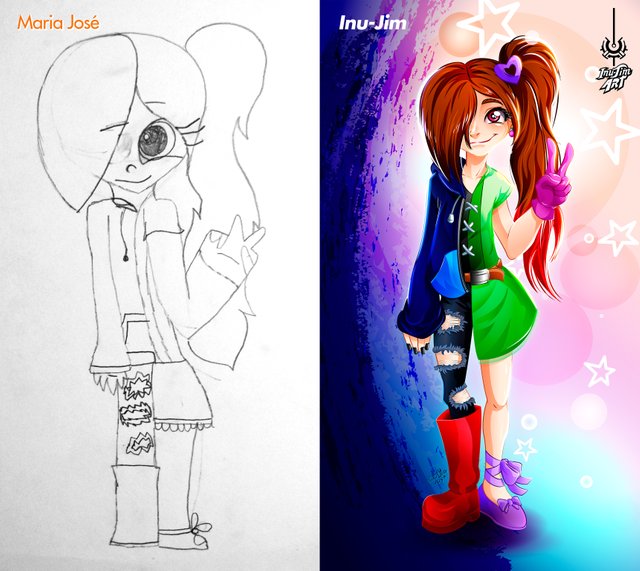 lineart

With this GIF I show you the whole process of illustration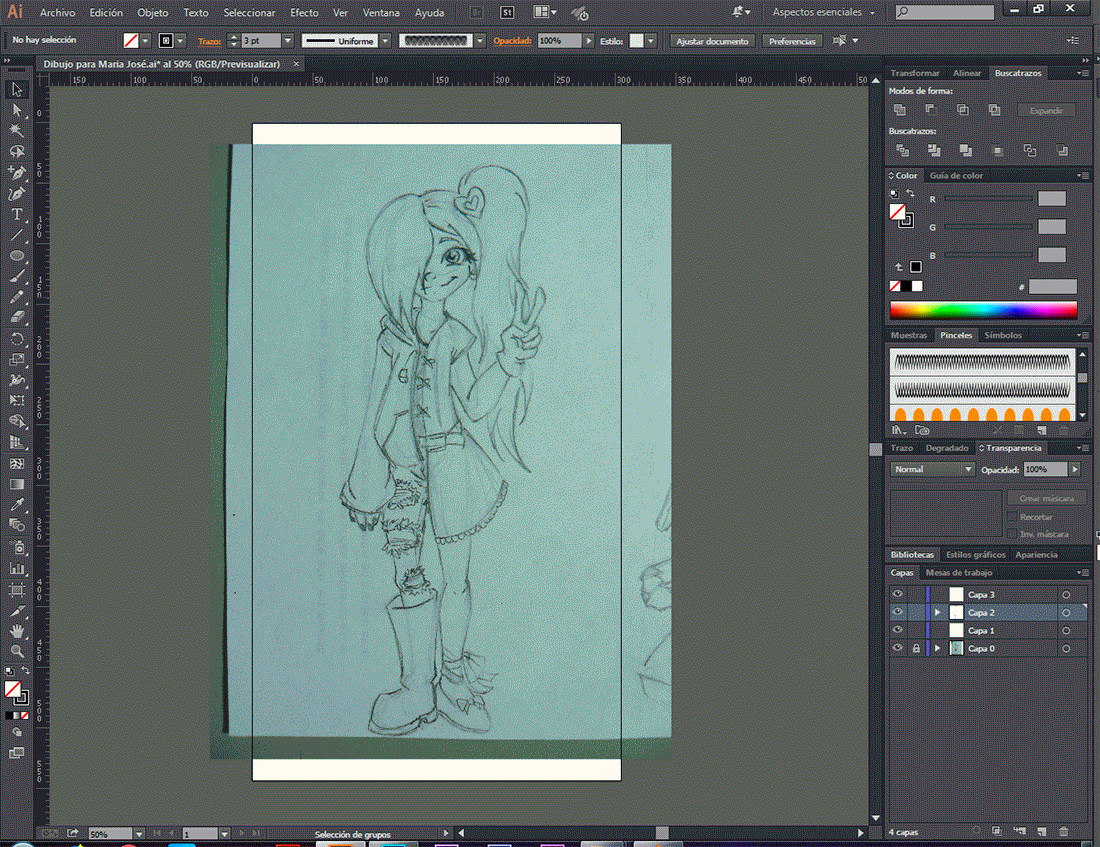 The Contours of Each Vector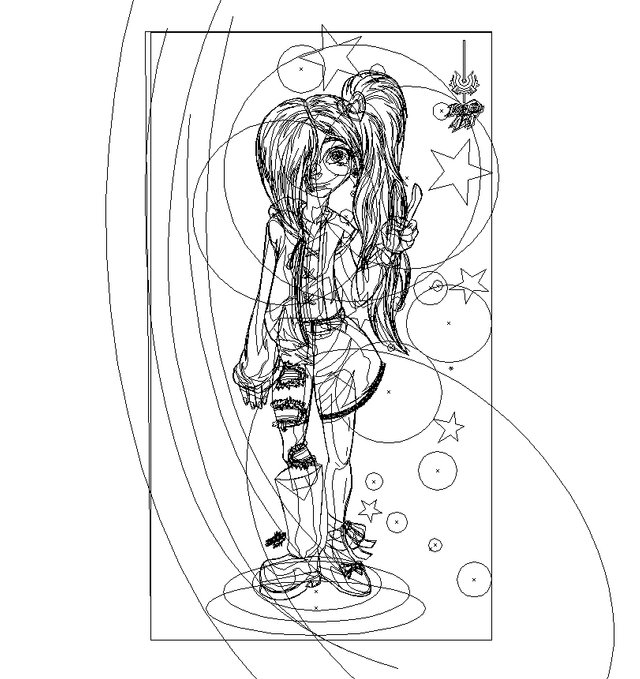 Each stroke and node that make up the image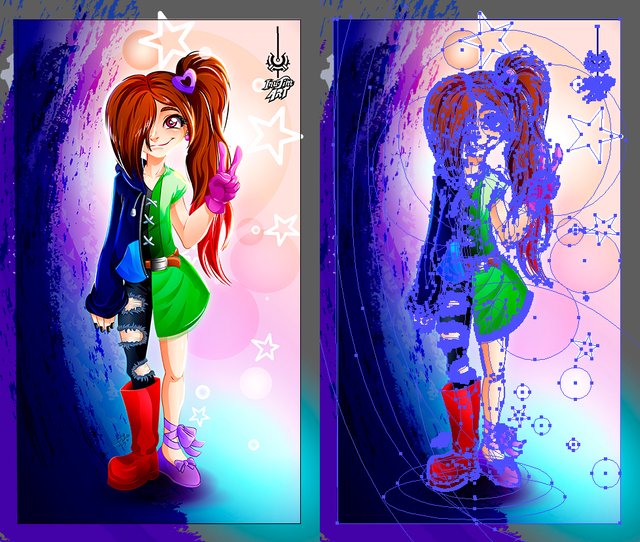 Technical information:
Vector digital drawing
Program used Adobe Illustrator CC 2015
Full resolution 3602 x 4724px at 300dpi
Thank you very much for reading my post

What are your criticisms and comments on this drawing, what would you improve?
Please let me know in the comments below.
I hope you liked my work
See you in an upcoming post


Inu-Jim

Copyright @inu-jim –Allrightsreserved