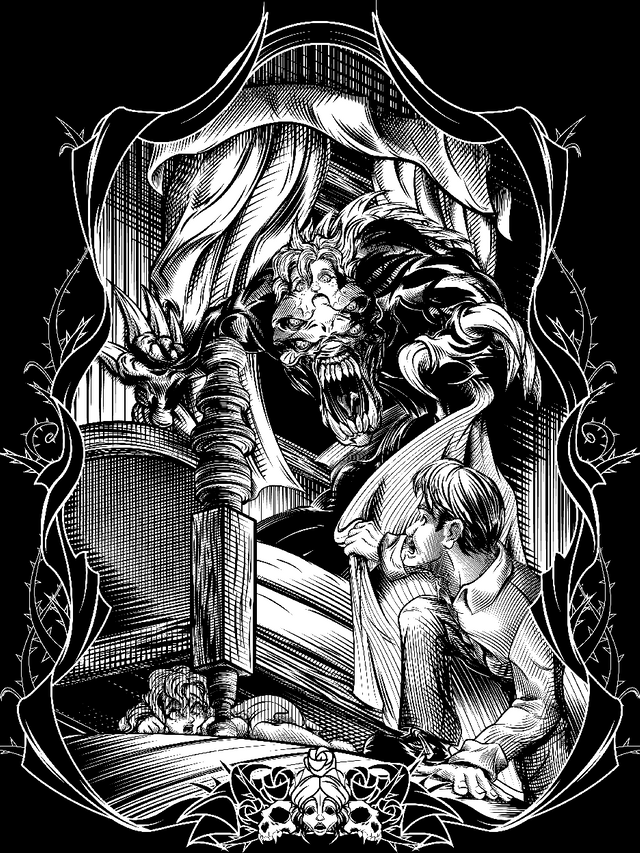 He continued to check under the bed
when he lifted the sheets he was paralyzed and horrified
when listening to the following words, resulting from their finding
"Dad, I'm scared, THERE'S SOMETHING ABOUT MY BED."
AT LAST!!! FINALLY, I finally achieve it, finish the last picture of this story I've been since 2018. Ah! and hello everyone! I hope you are having a great time, excuse the excitement but I am very happy to have finished this illustration.
I'm not joking about the emotion I feel in fact I thought that the day would never come when I finished this delivery that consisted of 4 drawings for a short story of terror that occurred to me when I practiced storytelling, I wrote it in one night and I I am so well that I decided to illustrate it with 4 digital drawings, the first 3 are: [CO]The loving father/The Unfortuna Girl followed by [CR] Daddy... I need you to then continue with [CR] You should be asleep to finally conclude with this final drawing. These 4 drawings are very important for me, especially the first one because with this I achieved my style when drawing if you check my gallery and you will notice the before and the after (especially since everyone before this was only traditional pencil drawing) when I started this I was still learning to draw on the computer, and innocently I thought that these drawings would be simple and that I would be able to do them all in 2 weeks since they would only be blank and black (these black and white drawings are more difficult than one color and especially making them with the mouse, I do not have a graphic tablet!), the first one takes me 4 days, in the second drawing almost 2 months, in the third 19 days, and in this last 8 days to finish it, and shows how much I have progressed as an illustrator since each drawing was more difficult than the previous one, and I managed to finish them in less time each time, I was able to finish it before because I lost two days because of commitments with my brother-in-law and a friend, and without mentioning that the monster happened to make many changes to his body and especially his head in the which I decided to put a distorted version of the girl's face (I think I'm ready to make drawings without having to sketch in pencil).
I hope you enjoy this illustration, which is one of my goals last year finally fulfilled, I will leave a link where you can read the story and see the other images, but sadly I spoiled them the end, sorry. I will be very anxious to read your opinions and comments on this drawing.

Sketch made in pencil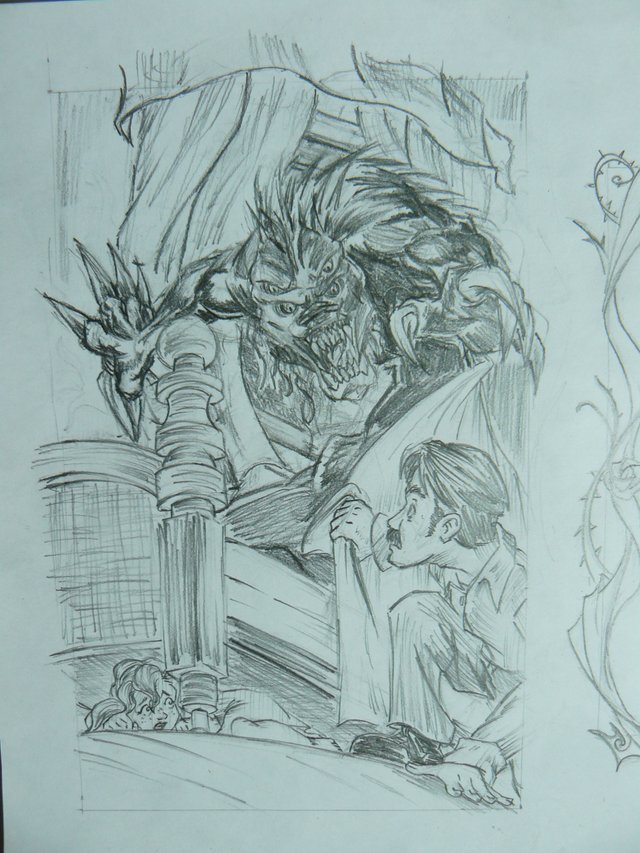 With this GIF I show you the whole process of illustration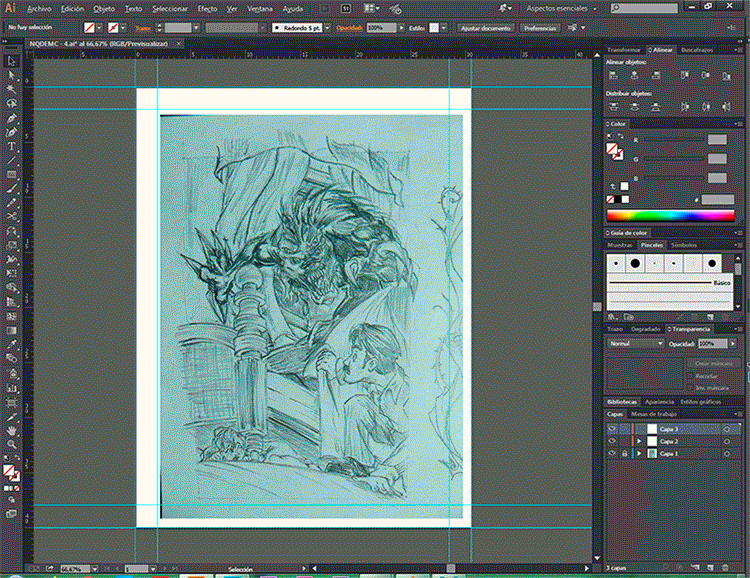 All the lines and strokes that make up the image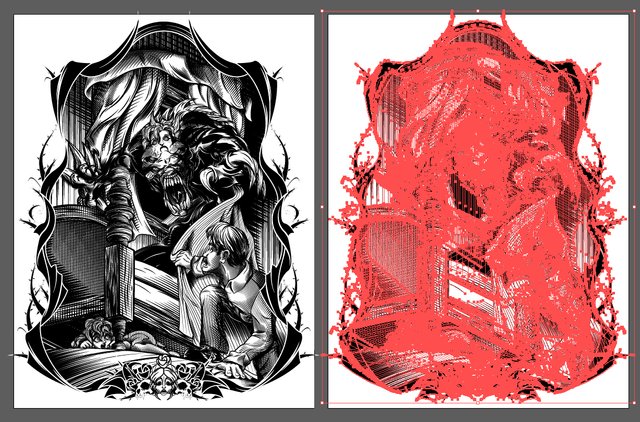 Technical information:
Vector digital drawing
Absolute black and white
Program used Adobe Illustrator CC 2015
Full resolution 3745 x 4706px at 300dpi
The estimated time in its realization was around 30 hours distributed in 9 days (new record! For this type of black and white drawings made with lines and with the mouse)

The complete story of this story
English Version
Spanish version

Thank you very much for reading my publication

What are your criticisms and comments about this drawing, what would you improve?
Please let me know in the comments below.
I hope you liked my work
See you in a next post


Inu-Jim

Copyright @inu-jim –Allrightsreserved