[CR] Guide on How to Draw Dynamism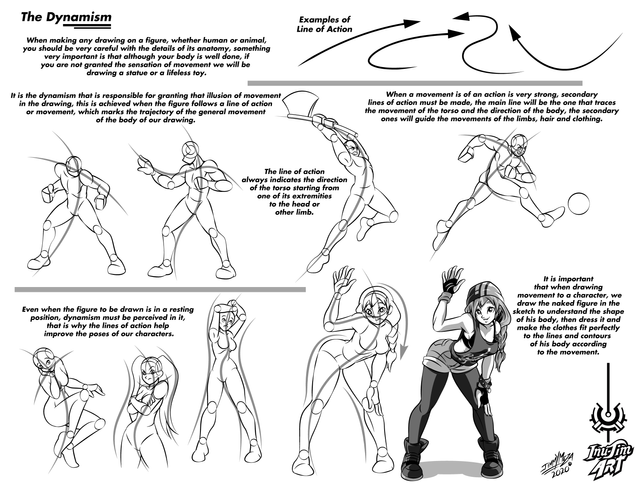 Hello to all art lovers, THE GUIDES ARE BACK !!! ^ _ ^
The theme in this guide is about a way to speed up the drawing and get the body posture enhanced, being more expressive and dynamic making the drawing is perceived to be in motion despite being a static image, such as any other drawing, This is thanks to applying dynamism in the figures of our drawings, which gives that sense of movement to correctly use the anatomy of our characters and move them realistically, using the appropriate pose to the action we want to capture the figurine that looks dynamic, even in the simplest actions such as walking or just standing.
Pencil sketch of my guide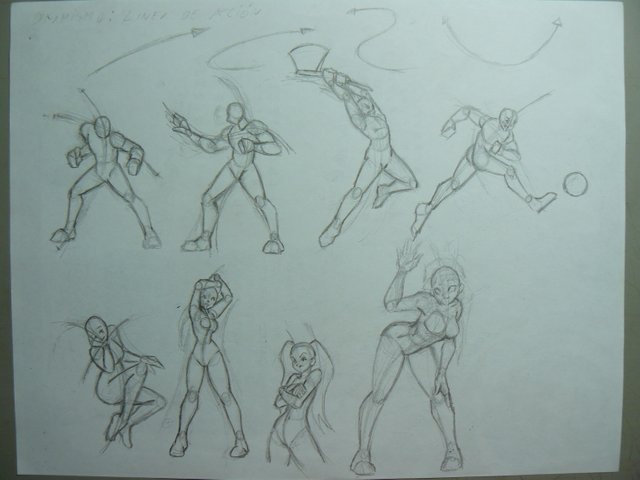 The line of action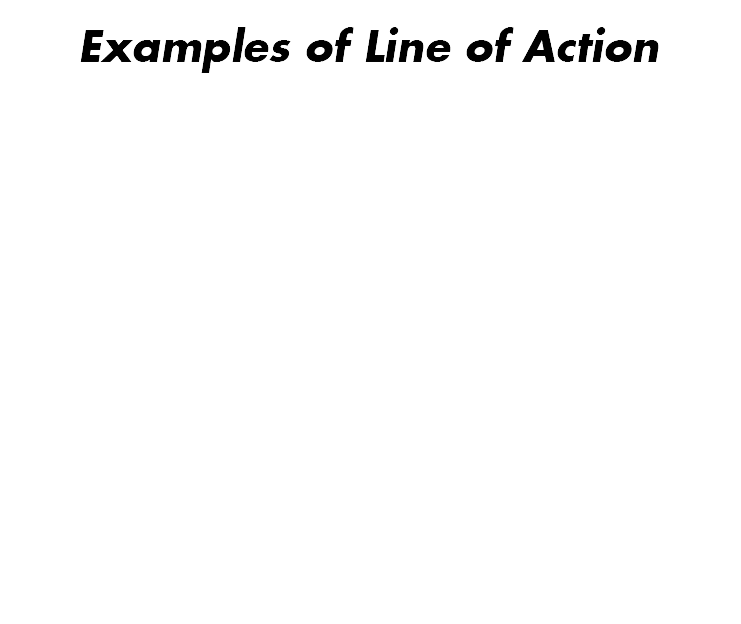 These simple curved and loose lines are the most important tool when you want to move any character.

Using a line of action is as simple and useful, just imagine a line (or drawing it very smoothly in the sketch) that extends from one of its extremities and runs throughout your body.

The anatomy is very important, but drawing the human figure correctly is of no use if we cannot move it properly, because of this it is necessary to apply more than one line of action to the drawings depending on the movement we want to capture or the complexity of the pose.

Just because you are drawing a character, who is not moving, although you are simply standing or sitting, you have to use the line of action so that your posture is enhanced and looks dynamic and is not perceived as a statue.

It is important to understand the naked human figure before putting on clothes, this is because it is difficult to draw a character with clothes if we do not understand the shapes of his body before, that is why we always owe the sketches of our "naked" characters for later dress them, so that the clothes fit perfectly to the lines and contours of your body.
Technical information:
Vector digital drawing
Program used Adobe Illustrator CC 2015
Full resolution 4724 x 3602px at 300dpi
Spanish version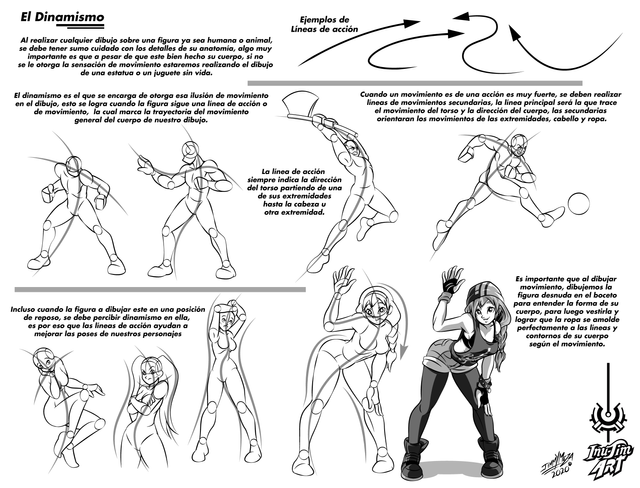 Thank you very much for reading my post

I hope you liked my Guide and find it very useful
See you in an upcoming post


Inu-Jim

Copyright @inu-jim –Allrightsreserved