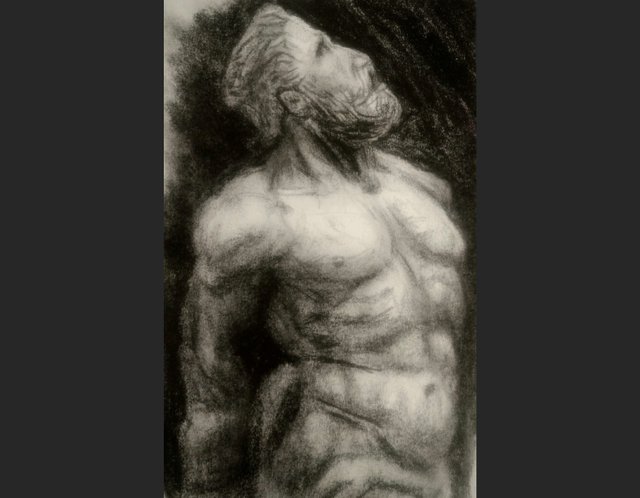 Hi everyone, sharing with you today a drawing I recently did using charcoal and pencil. I like the highlights I captured in the anatomy and the musculature. There is a lot of power, strength and emotion behind this piece and I hope I was able to express this. I will share the process with you.

General outline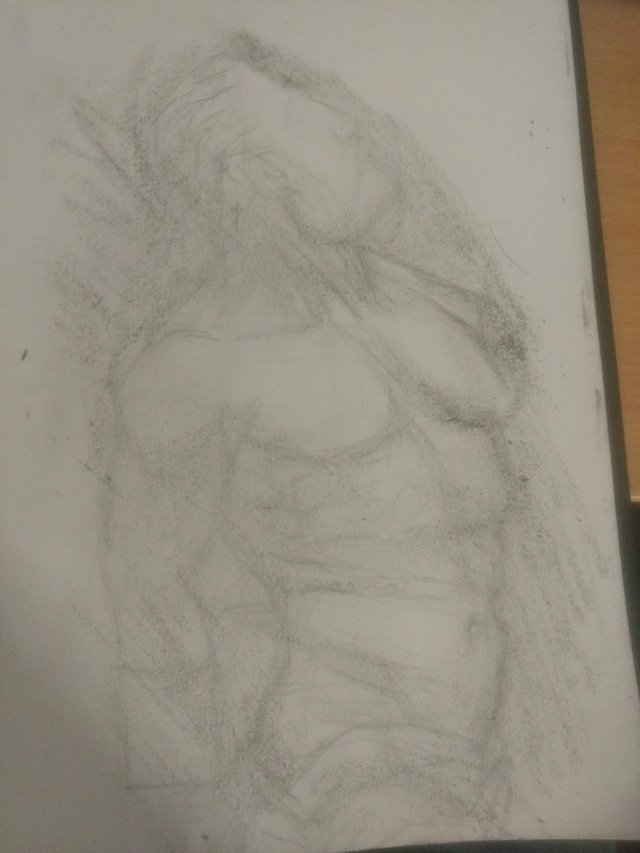 More tones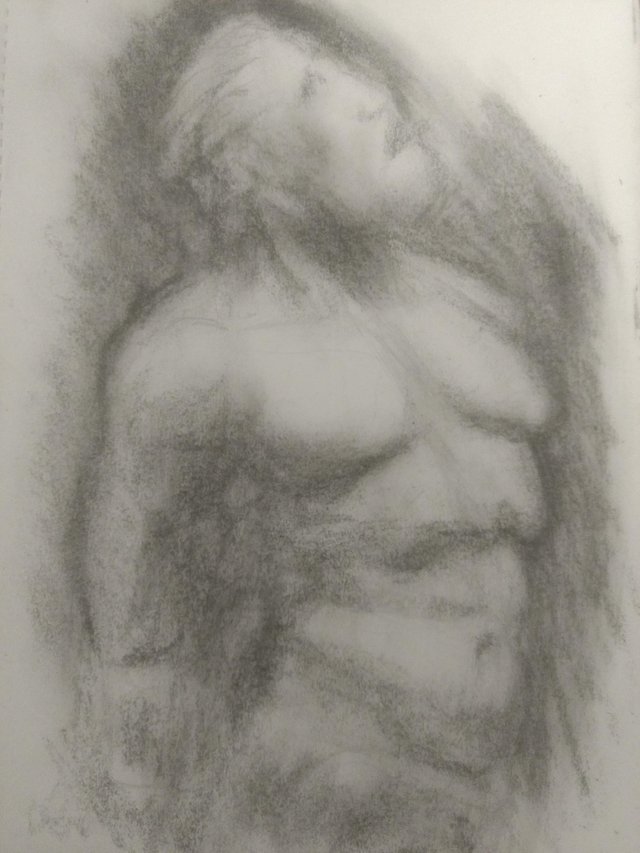 Final details for finished piece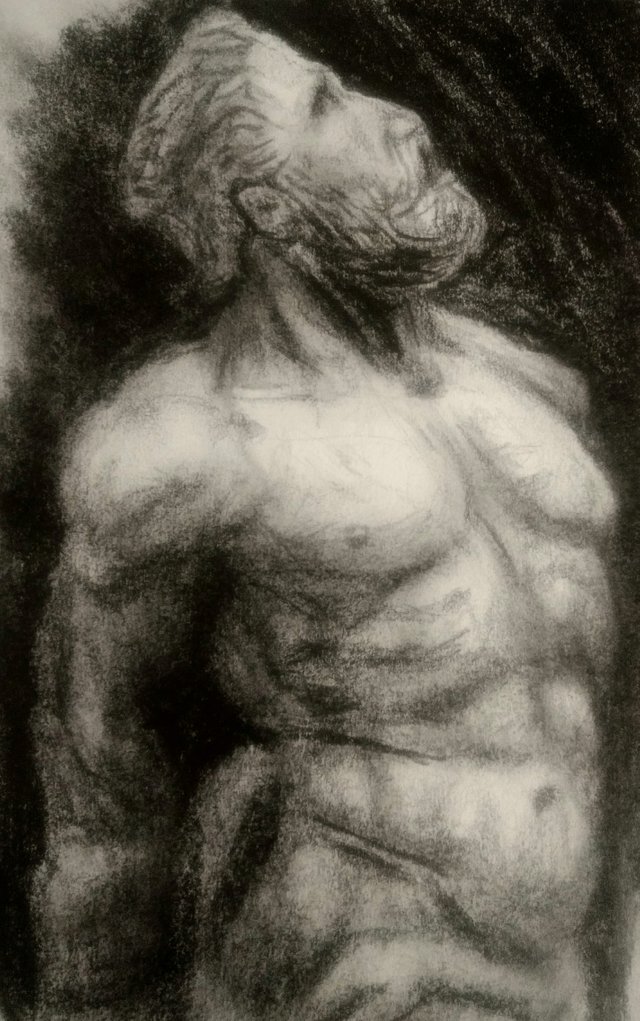 Original (source unkown)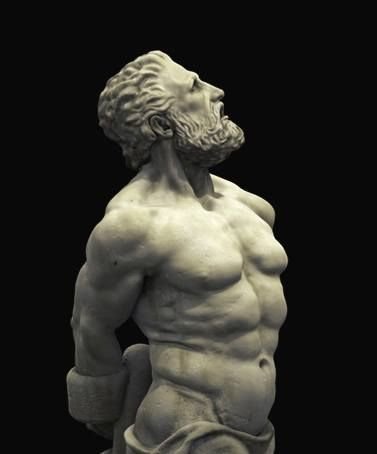 Thanks for checking out the post!