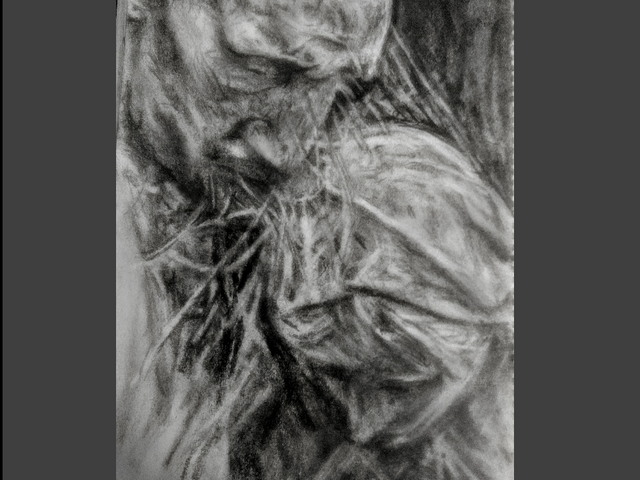 Hi steemians, sharing with you a charcoal drawing I recently did based on a sculpture photo (source unknown). I will share the stages that went into this A5 drawing that took a few hours to do. I was drawn to the piece because of the sad tone created. The way they both look down in sadness and the white lines that are cobwebs cover them. I hope I got this emotion across in this piece.

General outline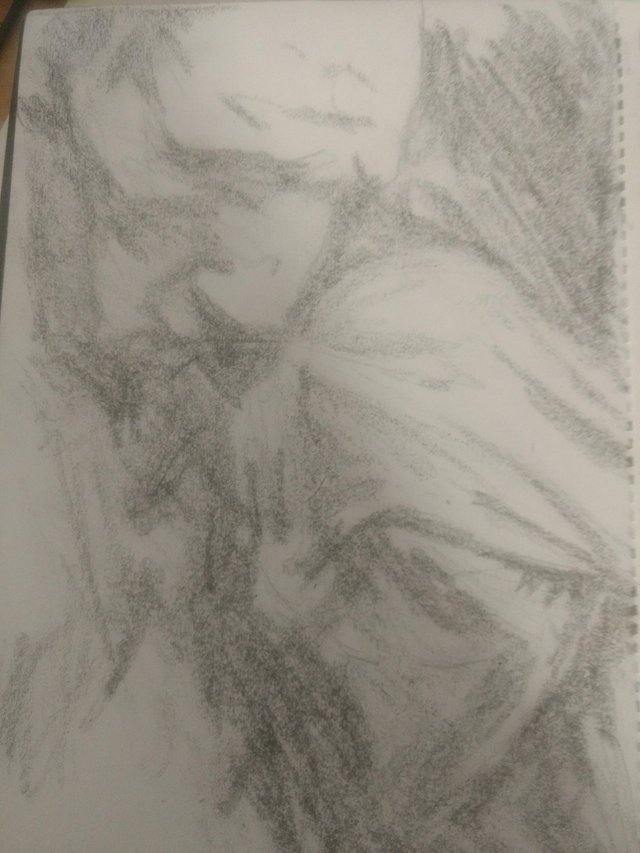 More details added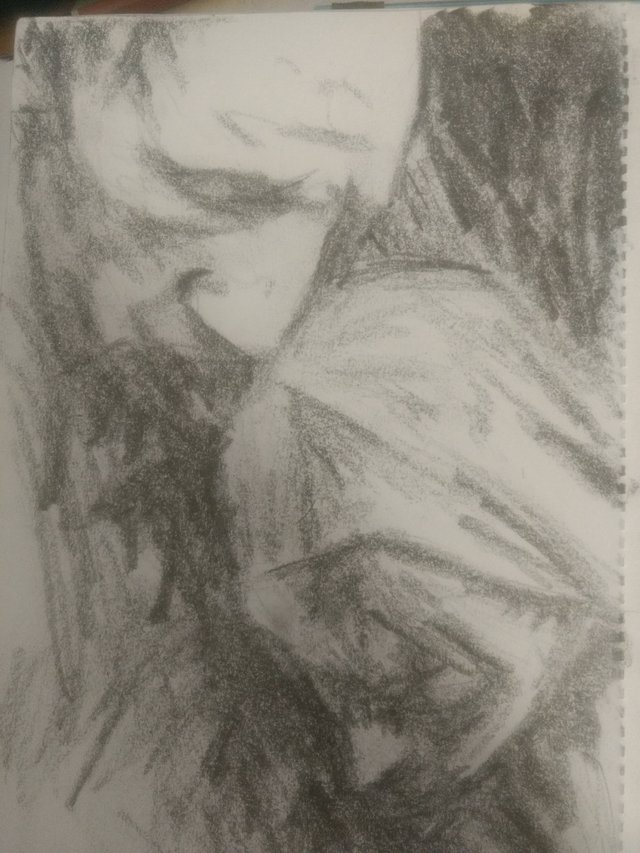 Blended with a brush and paper blending stump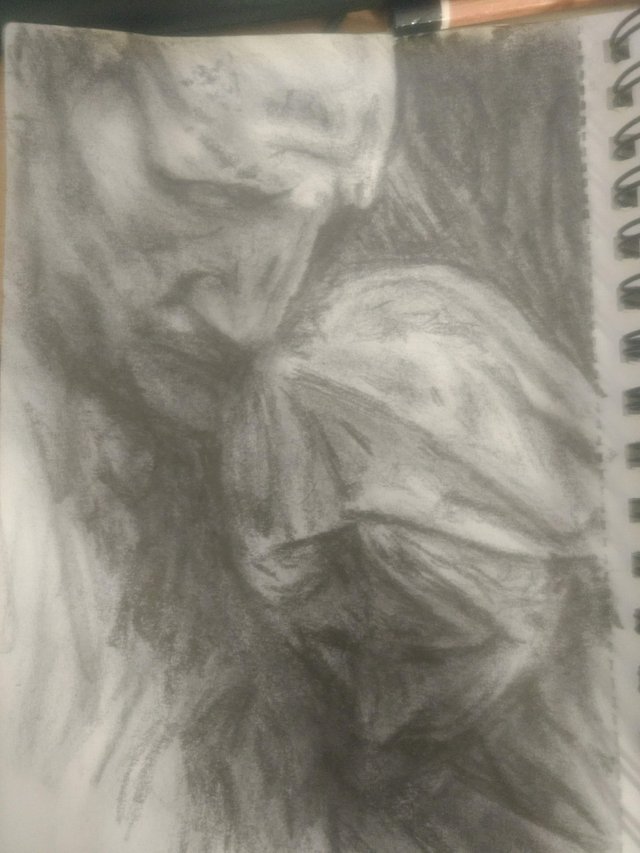 Final details, darker tones and rubber to create the highlights.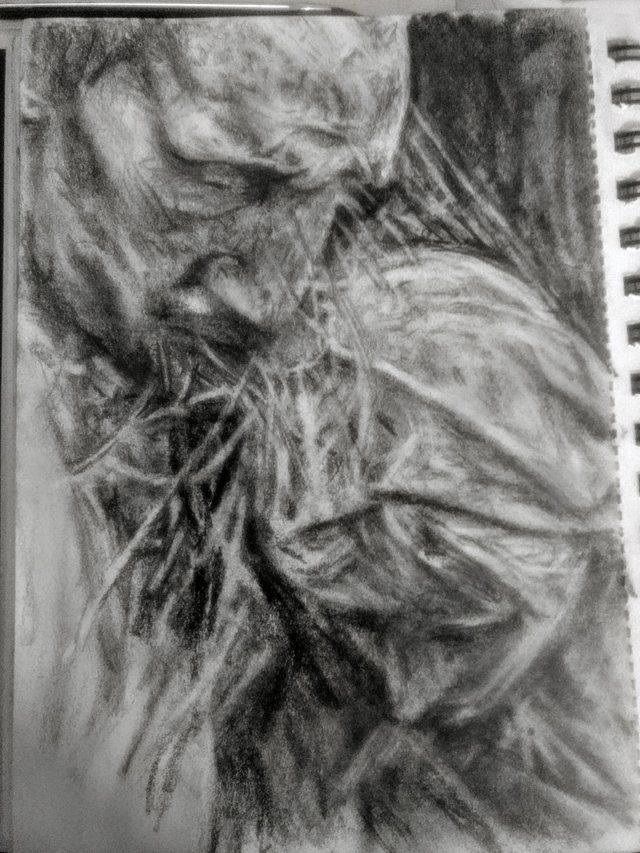 Original photo source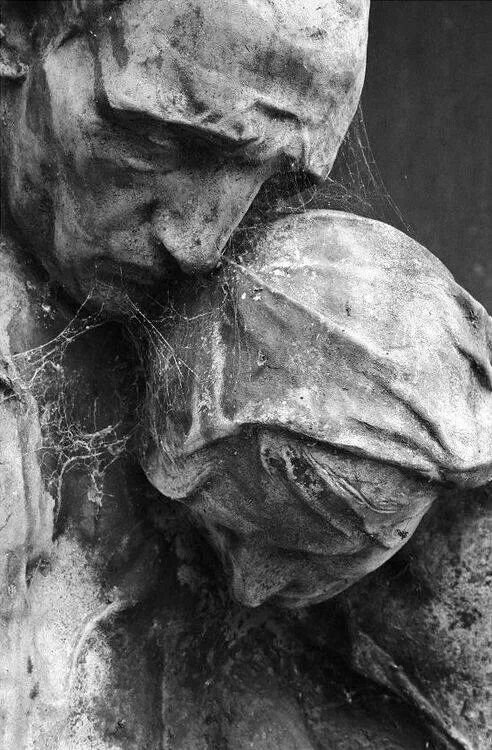 Thanks for checking the post out!