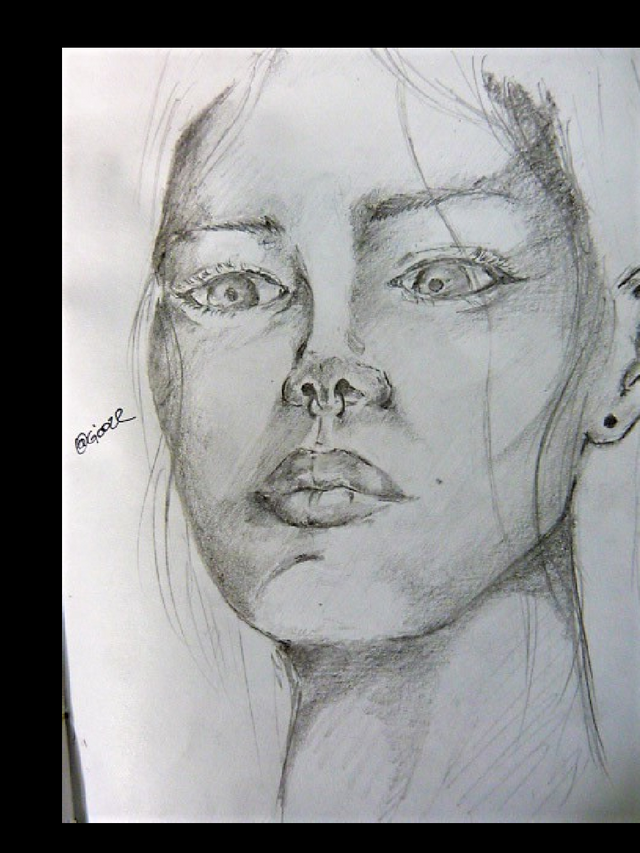 Today's drawing was a portrait, this one was made without any reference image and completly and drectly from my mind to the paper, I think that been able to work in a place where I can spare some time to draw something is the best I could have done, I think my creativity has risen a lot thank to the free time I have because I have never draw more that one piece a day and now I'm drawing up until 4 pieces a day, I think I'll need to craft another sketchbook soon, I would really love to buy one, so If you would like to help me out with that, don't forget to support me all you can, I'm very excited with this way of speed drawing that I'm looking forward to go to work just to draw more.

This portrait was made to see If I could draw a woman's face completly out of nothing and to see I can draw details and things like shadows and light positioning to give a more realistict tone and I think I nailed it enough.
---
Thank you all that have supporting me throught this rough times.
FOLLOW | UPVOTE | RESTEEM | COMMENT.