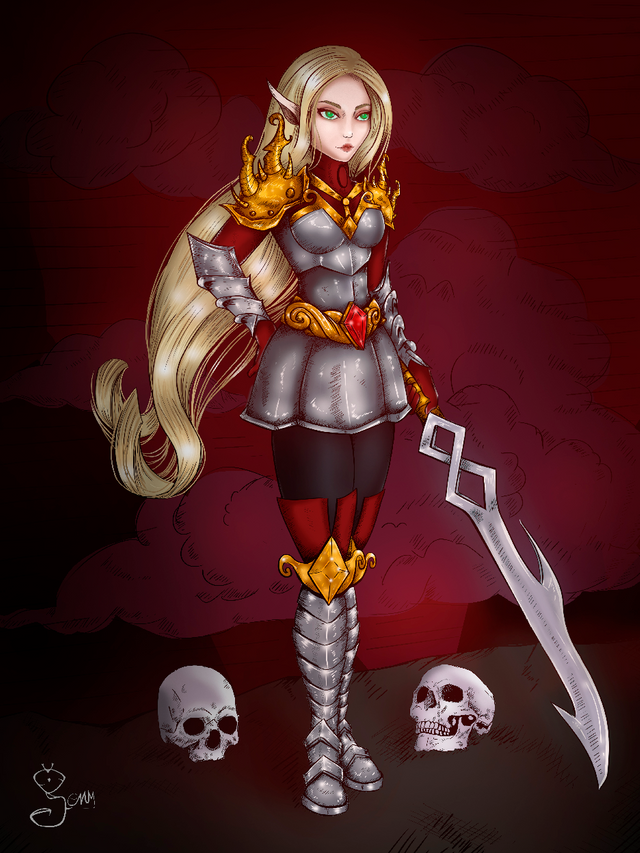 Hello everyone, recently I shared here the lineart of an illustration I was working on, based on one of my old drawings, I finally finished it and I want to share it with you.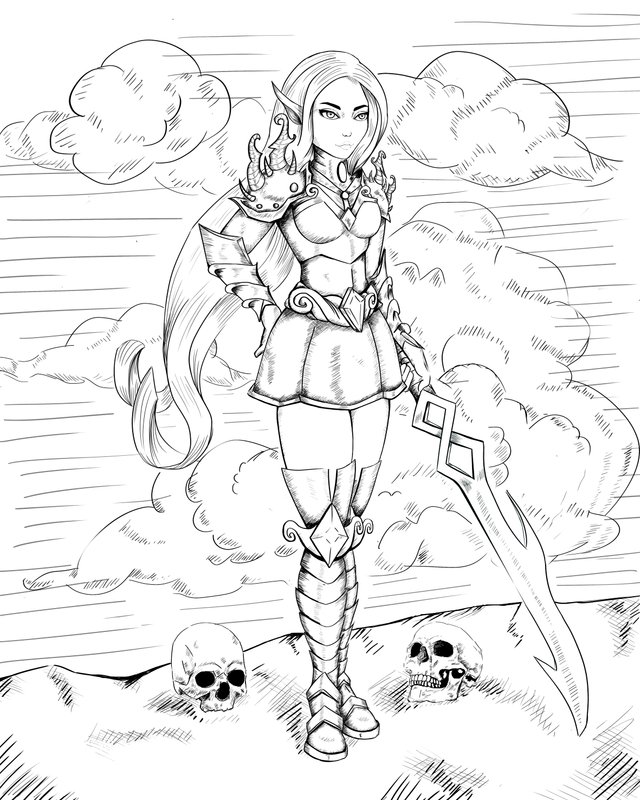 Both the lineart and the painting are made in photoshop, the first thing I did was add the base colors, with a basic brush, the color palette is based on the original illustration I did previously with watercolors, but I added a golden tone too.
To add depth to the colors in the armor I used a basic brush with 0 opacity, alternating between light and dark tones, and for the glitters a thin brush with white color.
for the details of the hair use the same thin brush in blond and white tones, and then with a basic brush in low opacity add the most notorious areas of brightness with white.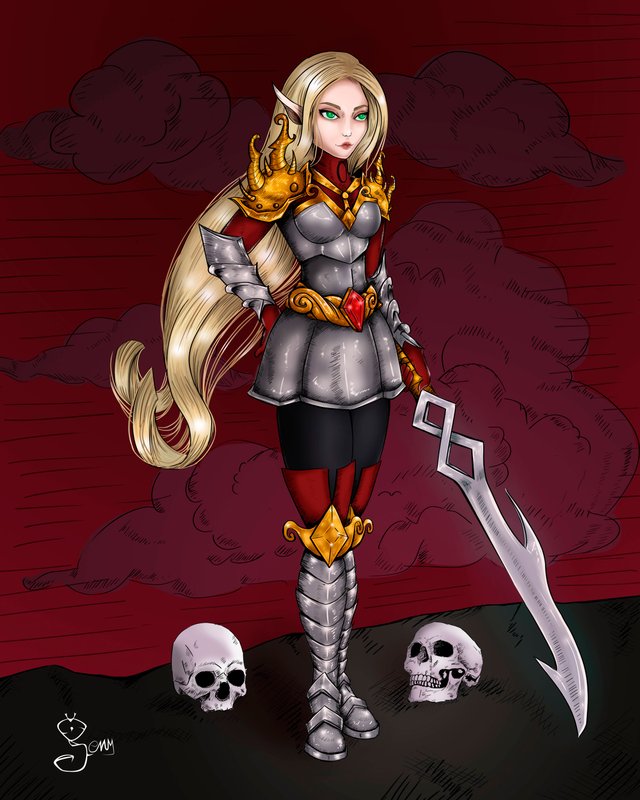 To add more depth to the background add some shadows that simulate mountains and add small brushstrokes in a brighter red over some parts of the clouds.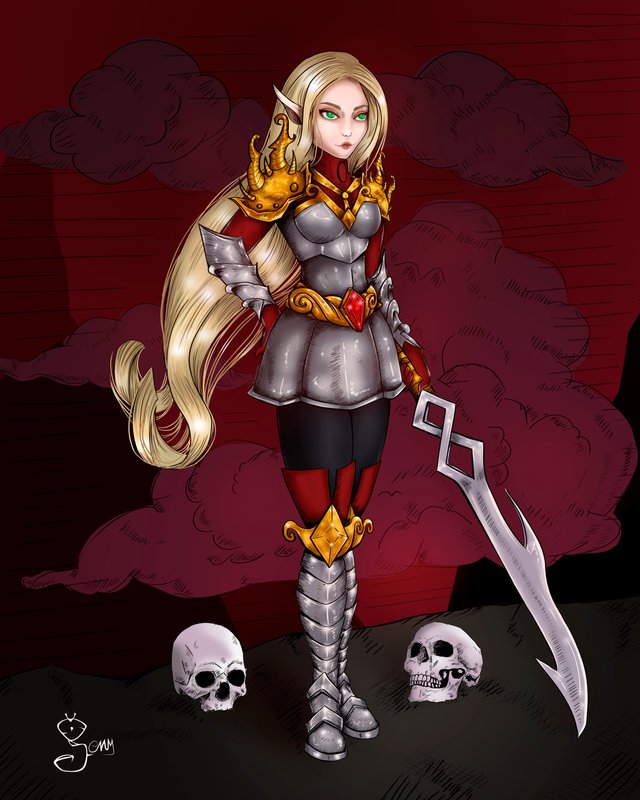 To improve the finish of the illustration and to better integrate the elements, I added a layer in lighten mode in red and black tones.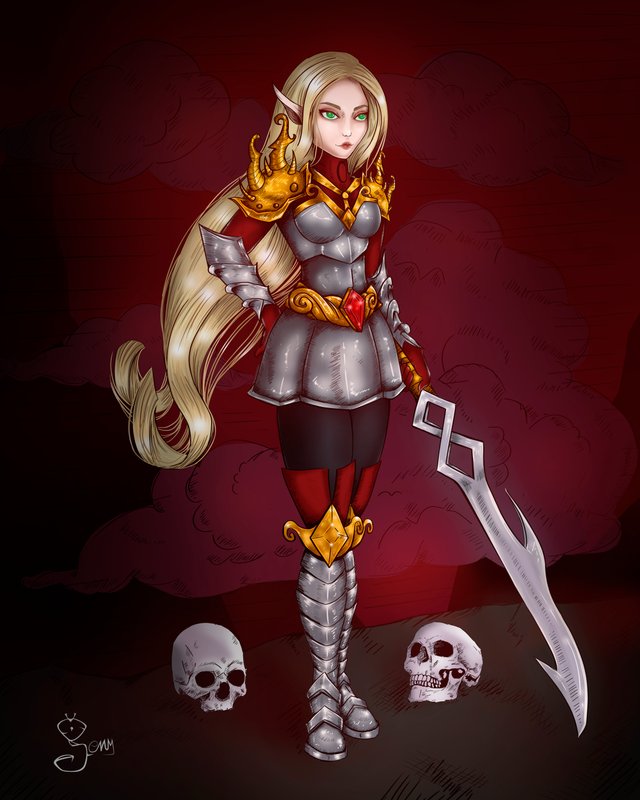 I hope you like it <3
Thanks for the support! <3
Follow me on my blog @genyway
https://www.instagram.com/geny_art/