Hello community of cartoonists and creators of art of the nTOPAZ platform, and the entire Hispanic community of the steemit blockchain, today I want to share through this video my new series of drawings that I titled "Birds of Venezuela" to show everyone the great biodiversity of birds that inhabit this beautiful country as it is Venezuela.

We will start drawing this bird that we call here "Parakeet" is a small bird that has a green plumage and that is distributed throughout the national geography, has a very strong beak and eats seeds and fruits.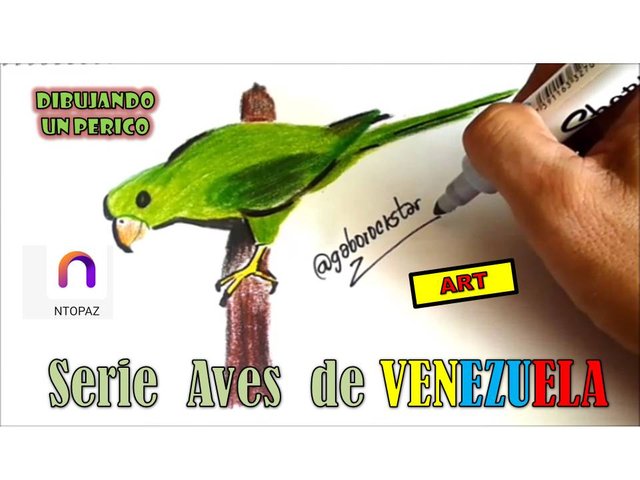 Hola comunidad de dibujantes y creadores de arte de la plataforma nTOPAZ, y a toda la comunidad hispana de la blockchain de steemit , hoy quiero compartir a través de este video mi nueva serie de dibujos a la que titulé " Aves de Venezuela" para mostrarles a todos la gran biodiversidad de aves que habitan este hermoso país como lo es Venezuela.

Comenzaremos dibujando este pájaro que acá llamamos "Perico" es una ave de pequeño tamaño que tiene un plumaje de color verde y que se distribuye en toda la geografía nacional, tiene un pico muy fuerte y come semillas y frutas.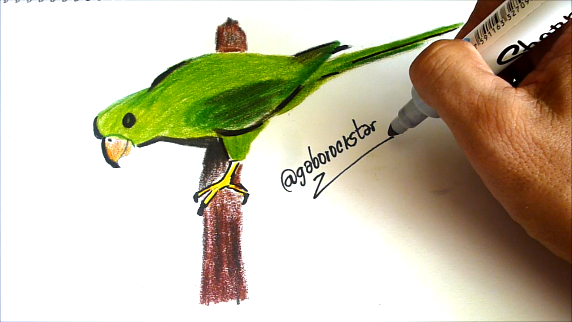 Fotos proceso del trabajo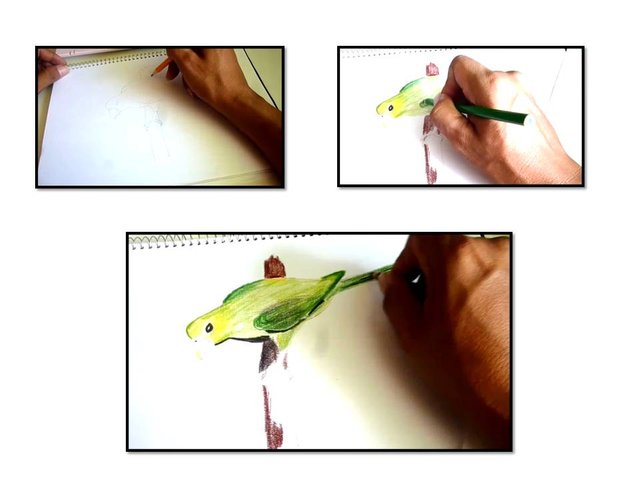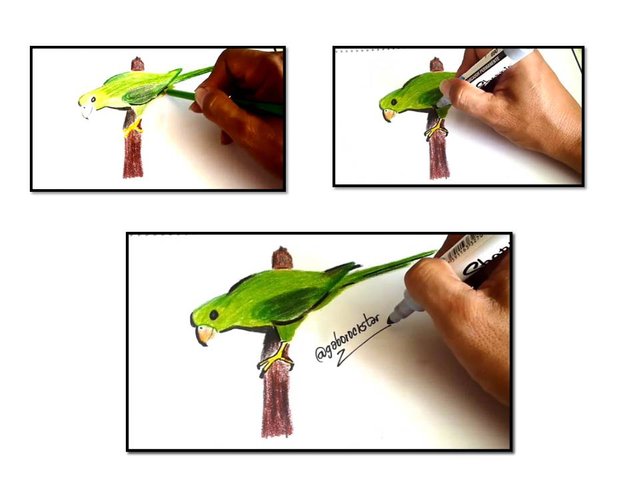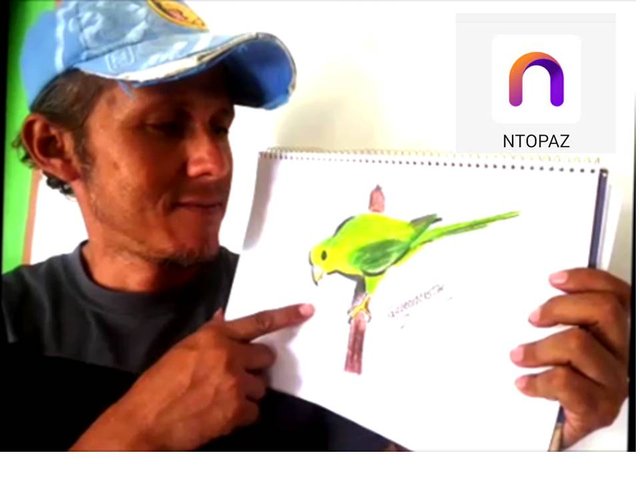 Te invito al Discord de la comunidad nTOPAZ donde encontrarás apoyo y aseoría para tus creaciones artísticas bien sea en el área del dibujo en todas sus ramas o en el ámbito musical. Es una comunidad que reune y agrupa a la familia de artistas de todo el mundo. Acá también podrá conocer e interactuar con grandes usuarios y talentos de la plataforma.