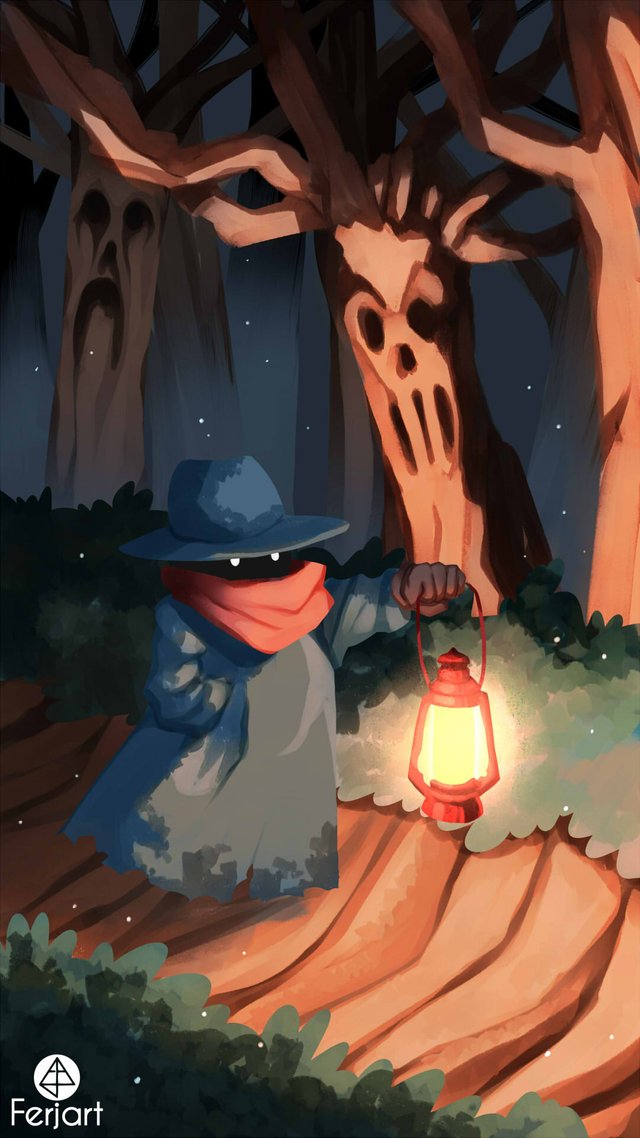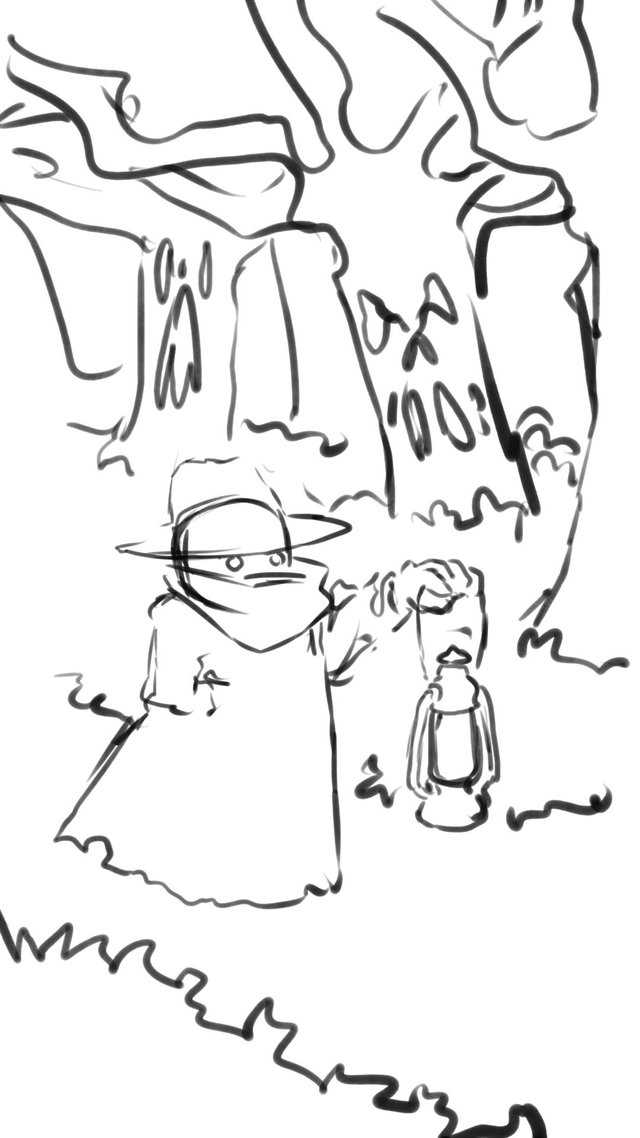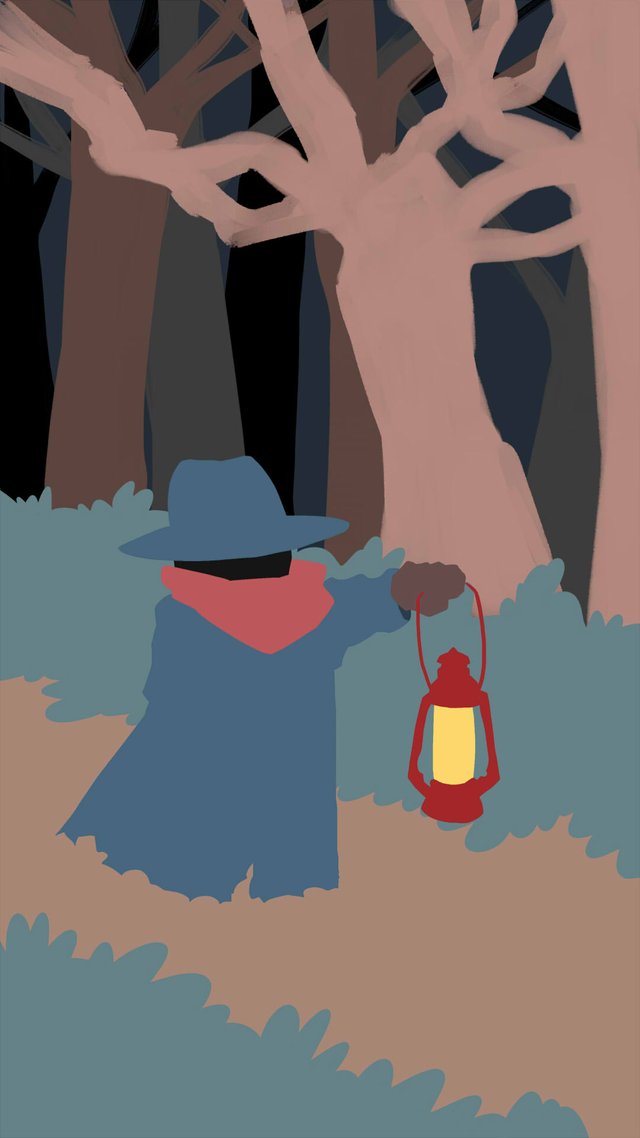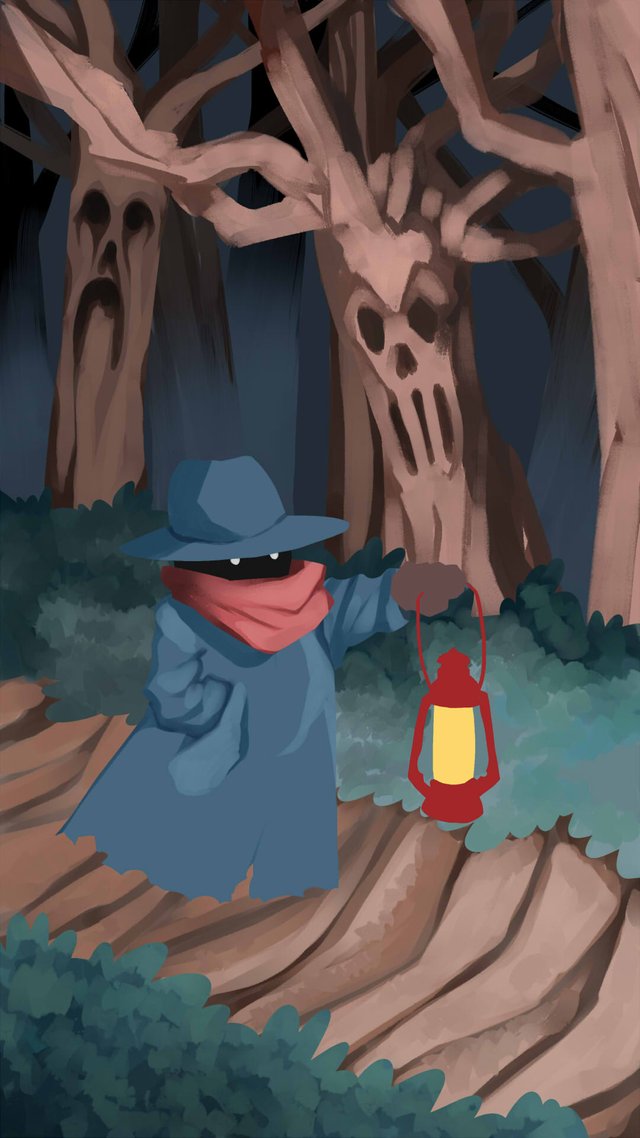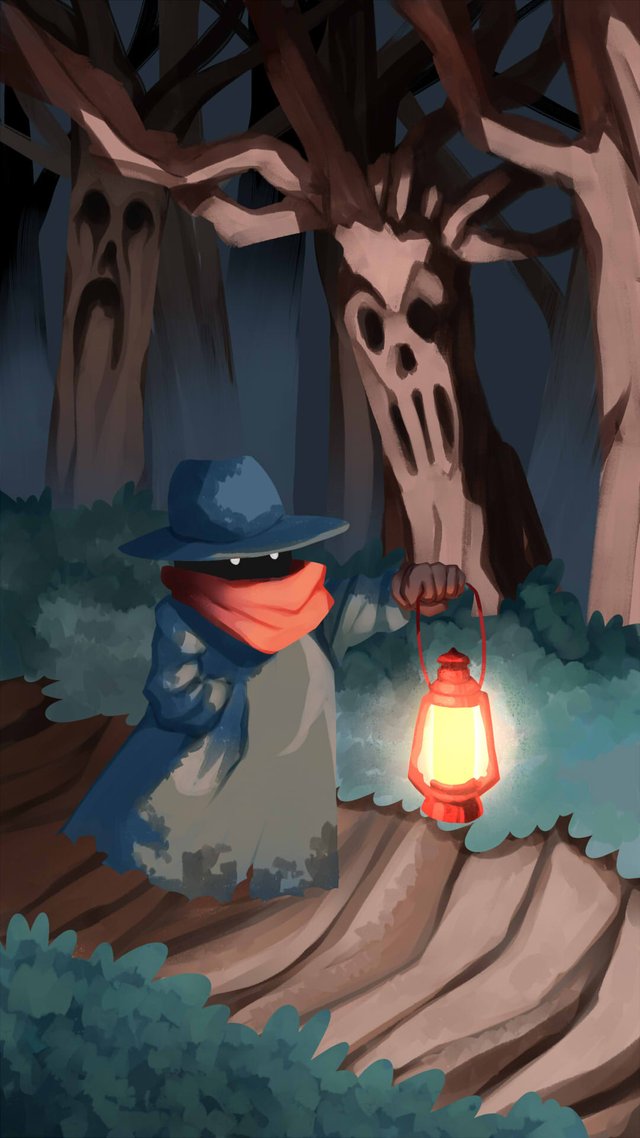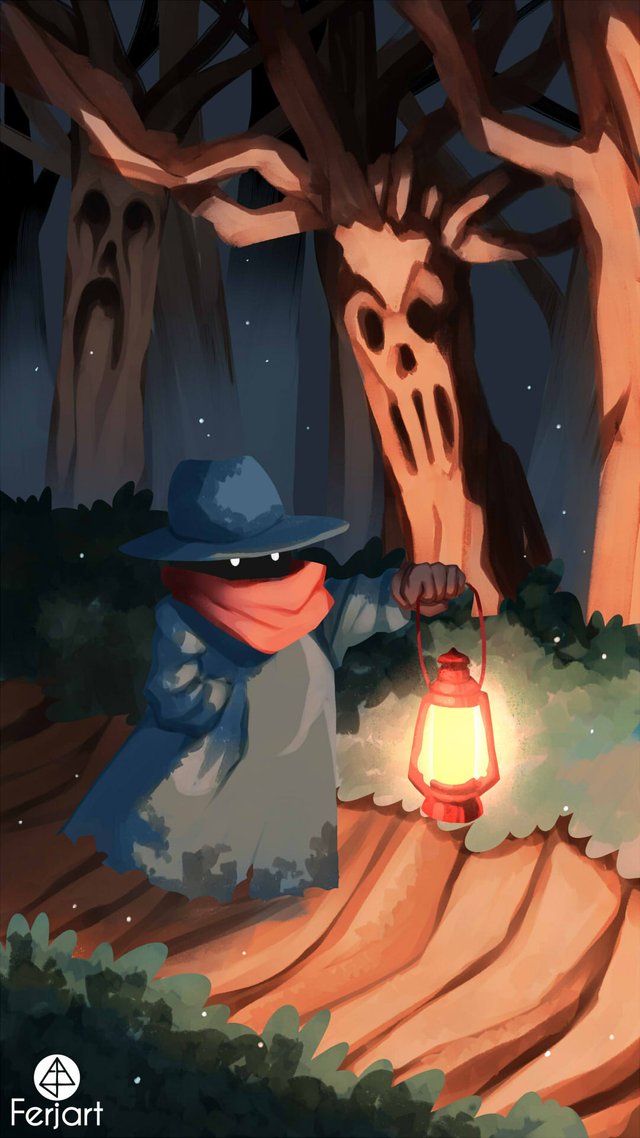 Happy Sunday friends, I bring you today my most recent work inspired by the halloween season and all that these dates entail that lend themselves to horror stories and the like.

In this work I introduce you to a mysterious character who wanders through the dark woods holding a flashlight, nobody knows where he goes or why he always walks alone at night in those areas, no one has had the courage to follow him for fear of getting lost in the forest and never return ...
Feliz domingo amigos, les traigo el dia de hoy mi mas reciente trabajo inspirado en la época de halloween y en todo lo que conllevan estas fechas que se prestan a historias de terror y cosas similares.
En este trabajo les presento a un misterioso personaje que vaga por los oscuros bosques sosteniendo una linterna, nadie sabe a donde va ni porque siempre camina solo de noche por esas zonas, ninguna persona ha tenido el valor de seguirlo por temor a perderse en el bosque y jamas volver...