Sunset family 🌄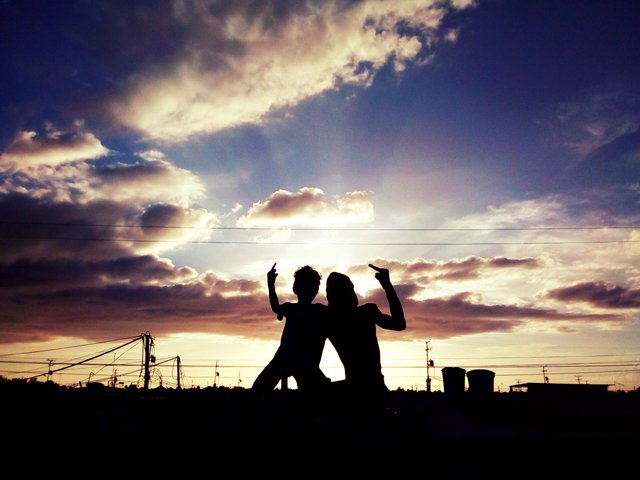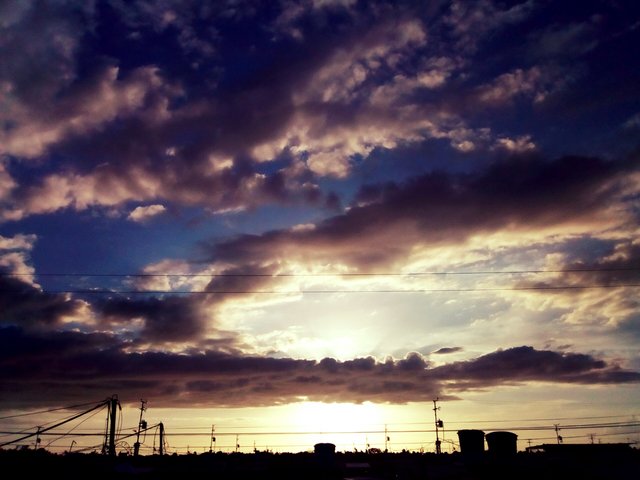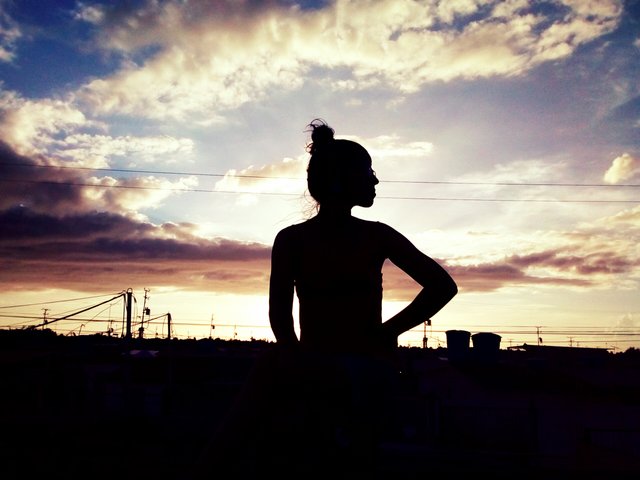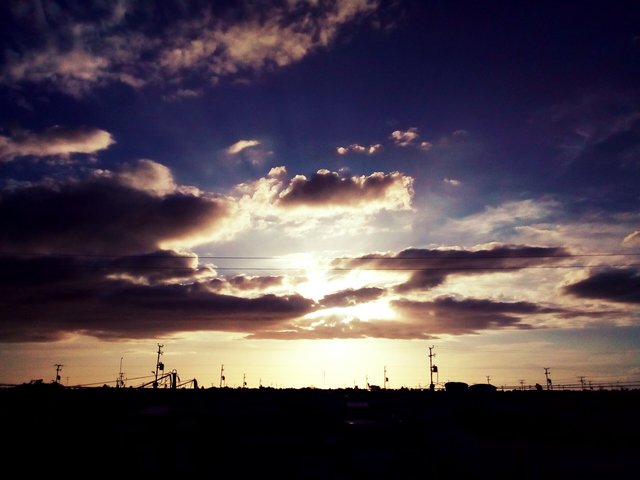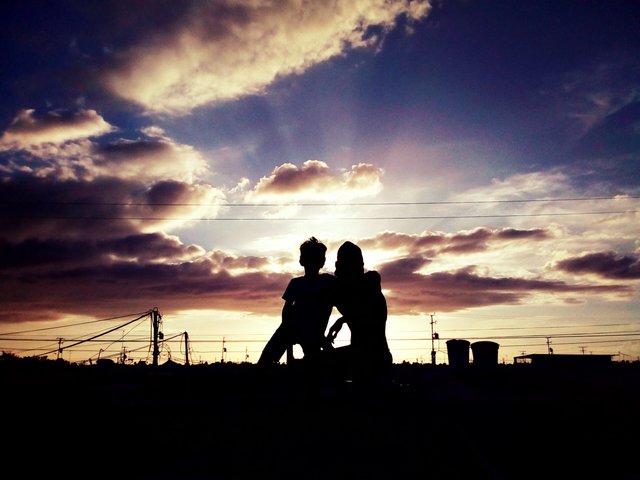 (English version)
Hi Guys!
It was around 6 pm, my husband and I were checking the water tanks of the house when I saw this beautiful sunset.
I had days thinking that I wanted to take some photos of my husband or my son with a great sunset in the background. It is something that cannot be achieved while on the ground, because the shadows of the other houses prevent the full splendor of the sky from being appreciated. You have to climb to appreciate everything better!
I handed my cell phone to my husband and said: "Wait for me there, I'm going to ride with you on the roof of the house, I want us to take some pictures, and upload Enrique too!" The result? This series of photos. They have been the ones I have considered the best of the entire photo shoot. They were very impromptu, we were all well untidy, but in spite of everything I loved them.
It's a bit of me for you.❤
(Versión en español)
¡Hola chicos!
Eran alrededor de las 6 pm, mi esposo y yo estábamos revisando los tanques de agua de la casa cuando vi este hermoso atardecer.
Tenía días pensando que quería tomarles algunas fotos a mi esposo u mi hijo con un gran atardecer de fondo. Es algo que no se puede lograr estando en el suelo, porque la sombras de las otras casas impiden que se aprecie todo el esplendor del cielo. ¡Hay que subir para poder apreciar todo mejor!.
Le pasé el celular a mi esposo y le dije: "Esperame ahí que ya me voy a montar contigo al techo de la casa, quiero que nos tomemos unas fotografías, ¡y sube a Enrique también!."
¿El resultado? Esta serie de fotos. Han sido las que he considerado mejores de toda la sesión fotográfica. Fueron muy improvisadas, estábamos todos bien desarreglados, pero a pesar de todo me han encantado.
Es un pedacito de mi para ustedes.❤