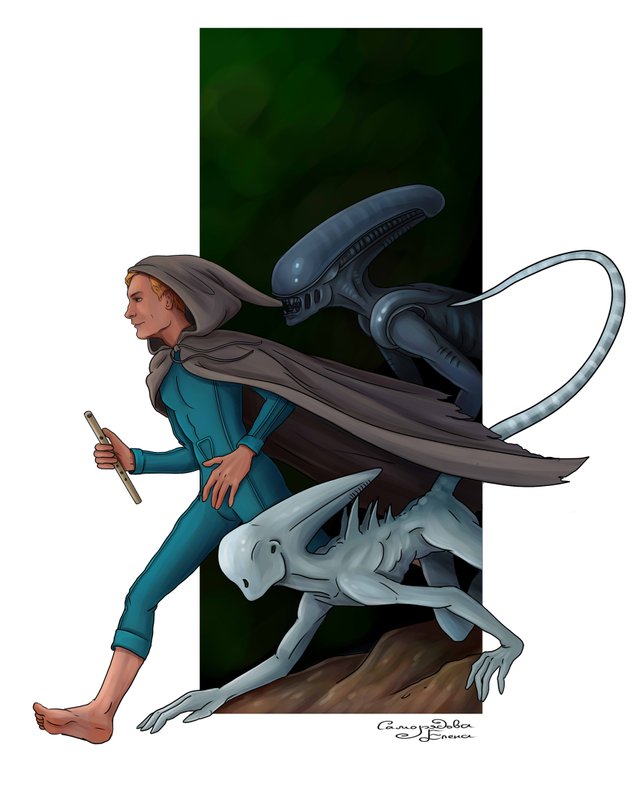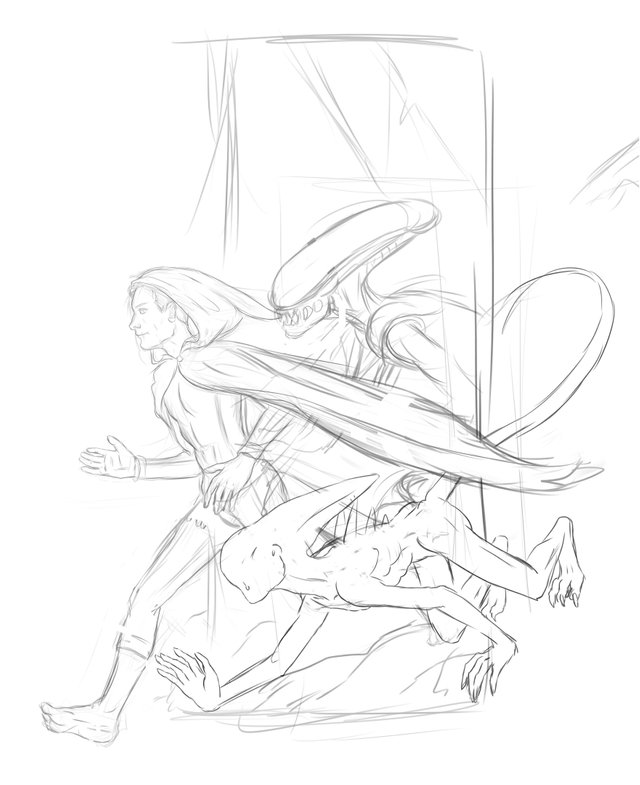 David and his xenomorphs
Sai
Art is the last in this series for an artbook.
With matured Roy and White.
The flute turned out very much in the subject)
Ato fled with his hands spread out, but I just didn't want to clench my brush) If everything goes well after two weeks I will print an art book in several copies!