The Wind Woman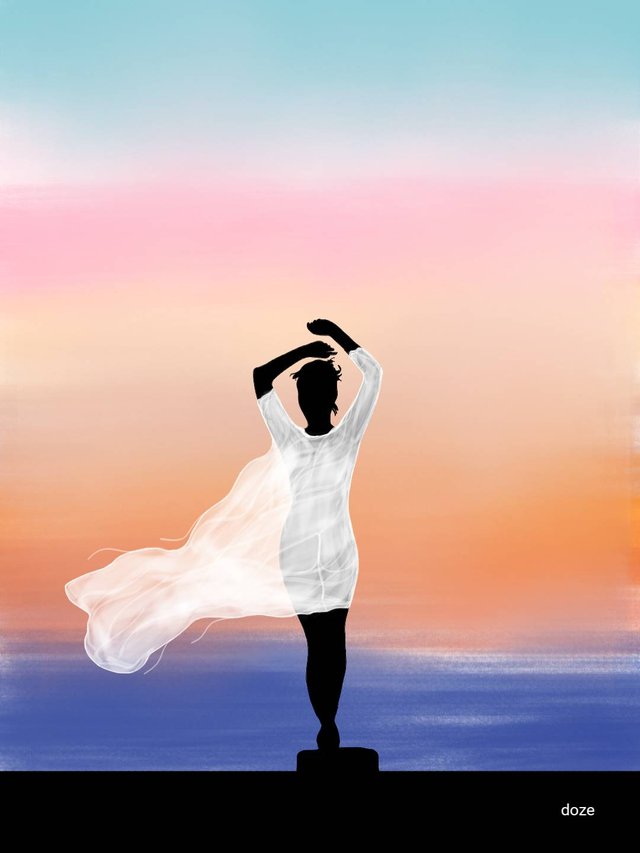 Hey everyone!
The Wind Woman is my recent work.
The wind for me represent freedom, nature, self expression and felling.
I've tried to draw a sunset scene where nothing more matter than a woman feeling the freedom of felling the wind.
This work was made yesterday in my mobile phone with Sony Sketch App for Android.
See ya and have a nice day! :)
This post will be shared in Twitter with the hashtag #posh, and iniciative of @ocd