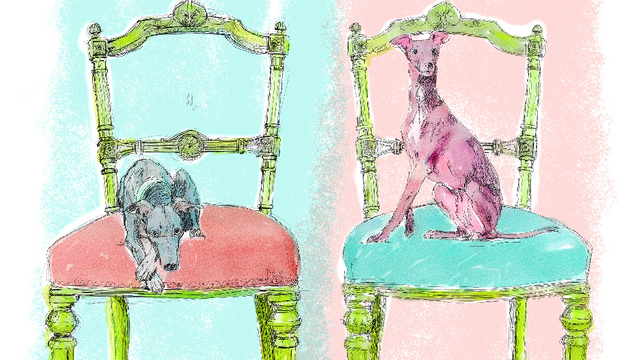 Colours added to my piece:
Here is the entire image: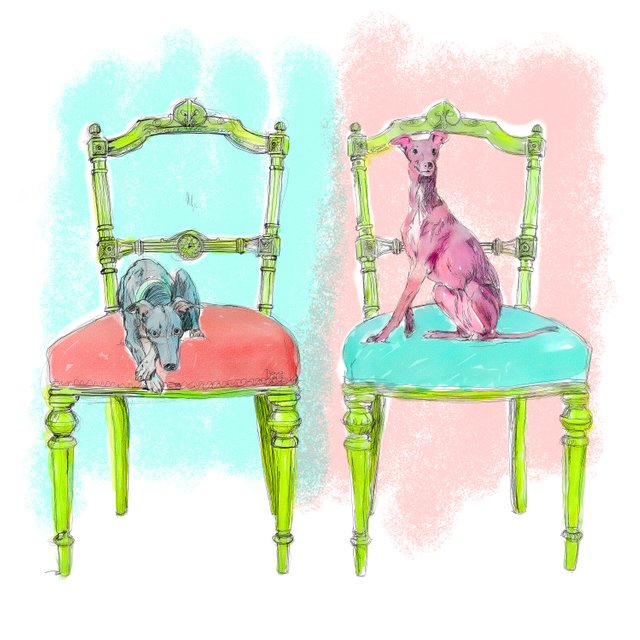 I realized I wanted to participate in @ntopaz latest contest on Emotive Art which runs until 26 April so if any of you would like to participate, there is still time.
Yesterday and today whilst working on colour ideas and painting this piece, I had the contest in mind. And really I thought, "Emotive is surely an easy prompt"
most of my work comes from an emotional place
and playing with colours and lines in this piece was mainly a combination emotion of sadness and joy.
My sweet Italian Greyhound Sophie, who I've painted many times, here she is in oil: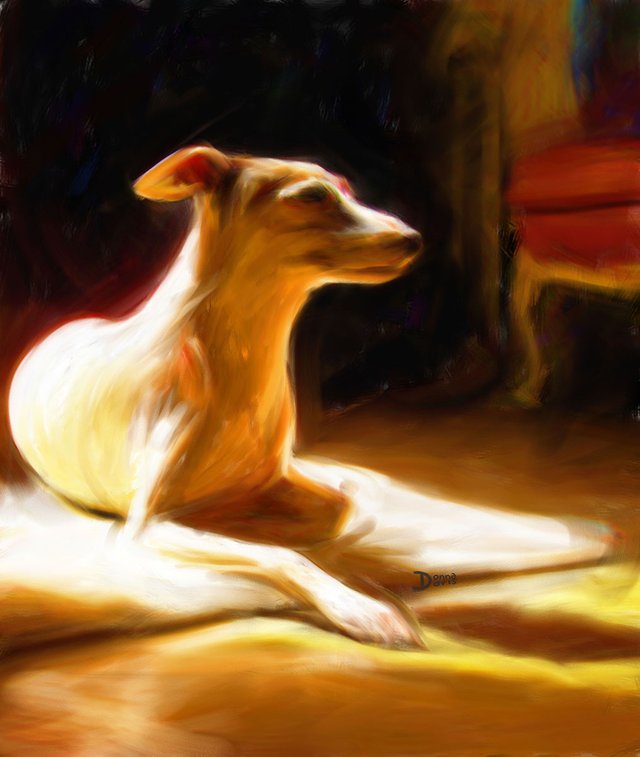 And here she is with my other dog Monty and our dear cat Puss: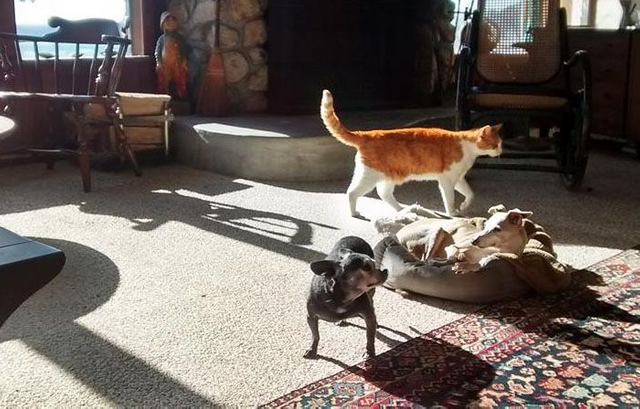 Sadly, both she and our cat have passed
but in that sad emotion also lies the joy of remembrance. And in many ways my art does play with memories of the past.
Even my future Singularity paintings have the subjects wondering at a past they are trying to understand.
So, memories which fuel emotion surely work heavily upon my psyche when I sit down to art.
Well, I'll share more of the process of this piece: I shared the first sketch the other day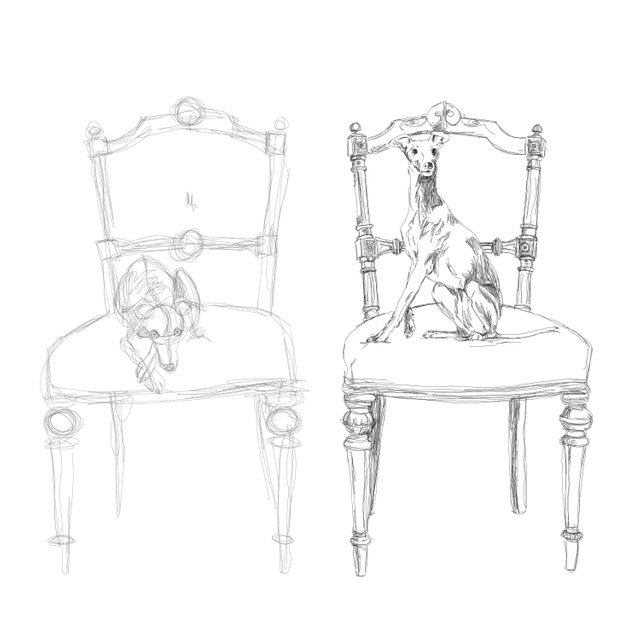 Here is the next layer with the second dog and chair sketched in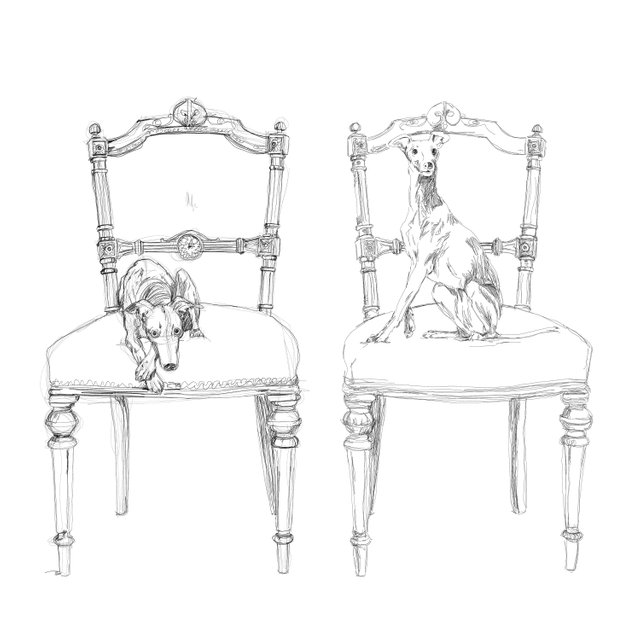 Another process shot with colours going on the chairs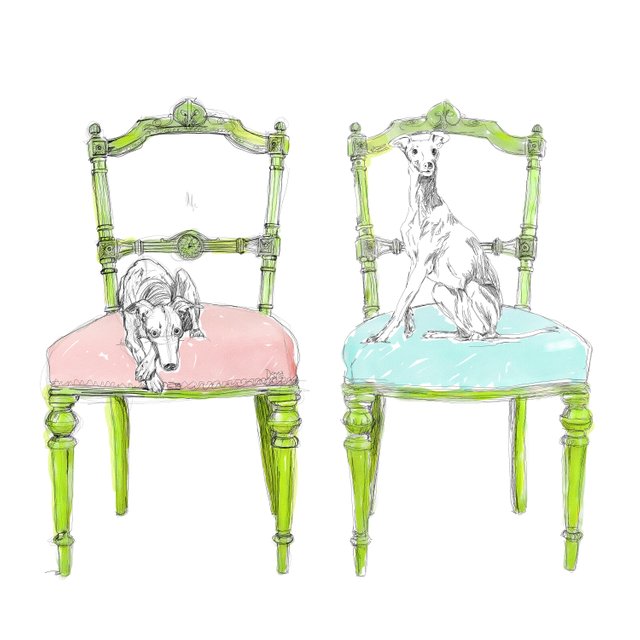 Here I was playing with the colour story of apple green and pink and blue. Perhaps the spirit of Spring and thinking of Easter helped with these colour choices. And to help me visualize these two working together I placed a bit of each colour behind the contrasting seat cushion in the final piece, as you see above.
Here is a fun GIF of the buildup of layers: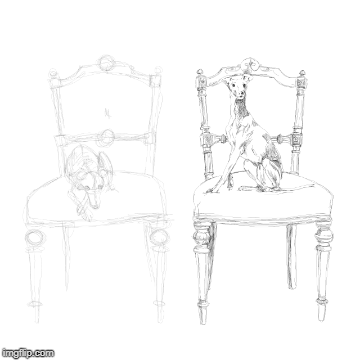 Well, I hope some of you will still consider joining in on the fun of the Emotive Art Contest and give it a go.
I'm off to check off my long list of to-doing. It looks as if the rain might let off a bit, we had a raging storm of wind and rain last night and the tide was so high I thought we'd lose our kayak. I must steal a few moments of sunshine and put off my 'inside chores' until the rain begins again this afternoon.
As always, if you feel so inclined, upvote, resteem, and by all means comment.
My Previous Post: A new sketch for a New Dogs in chairsA new sketch for a New Dogs in chairs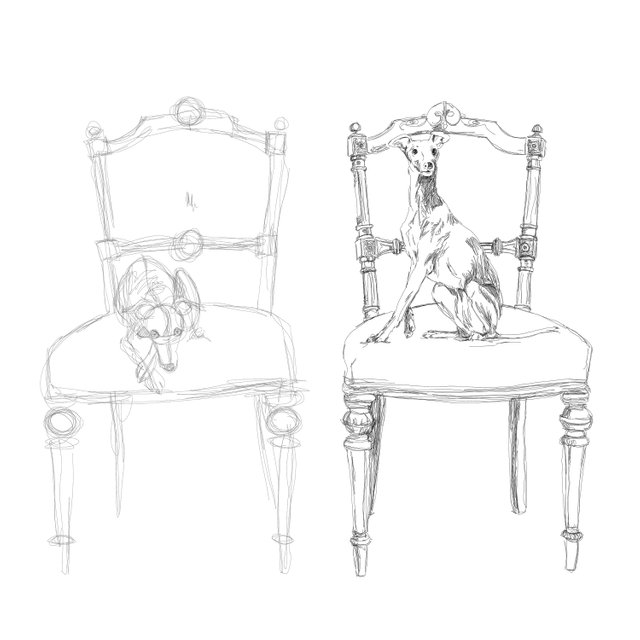 Copyright @donnadavisart - All Rights Reserved

---