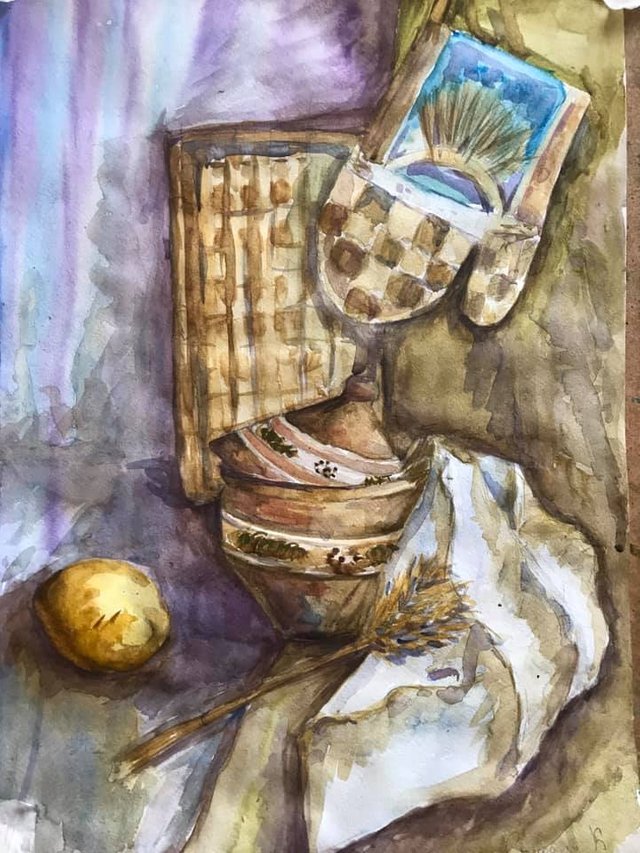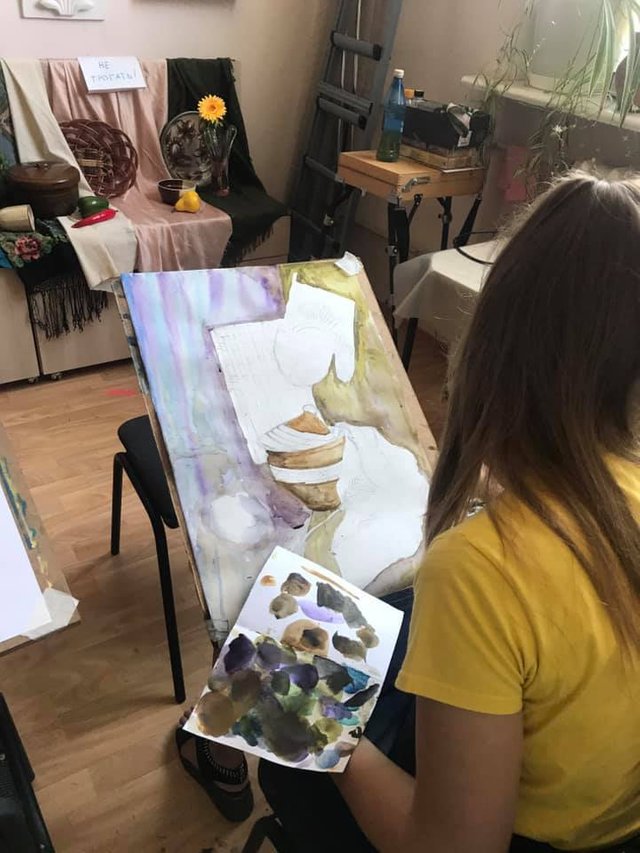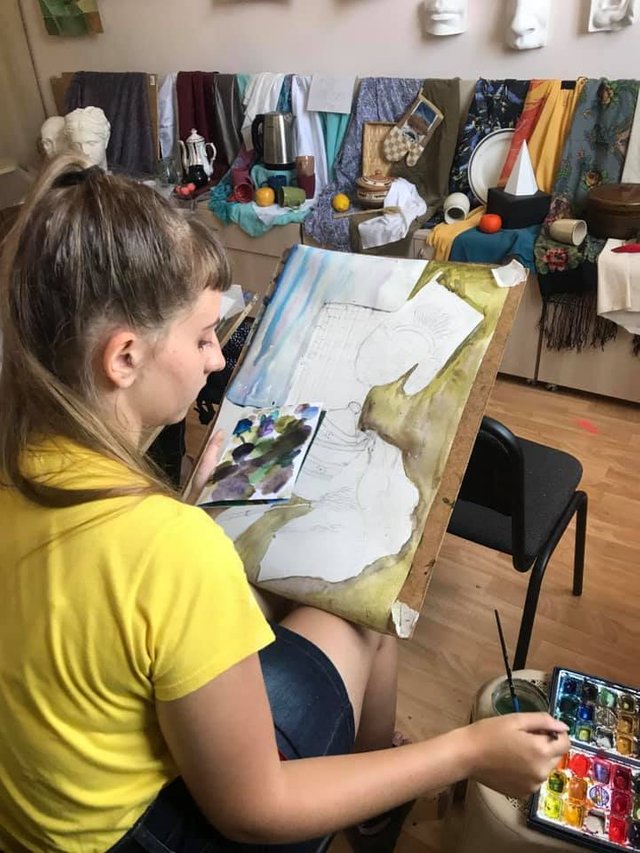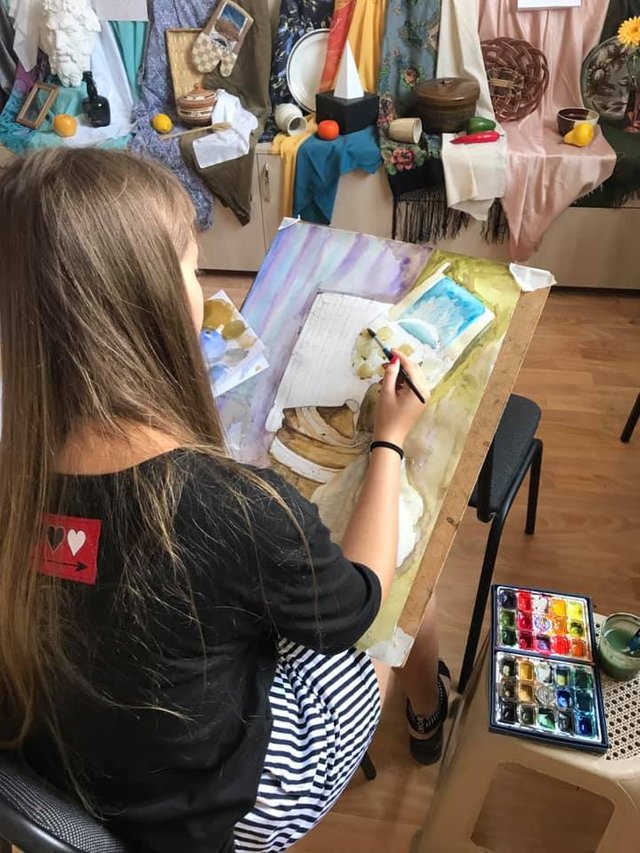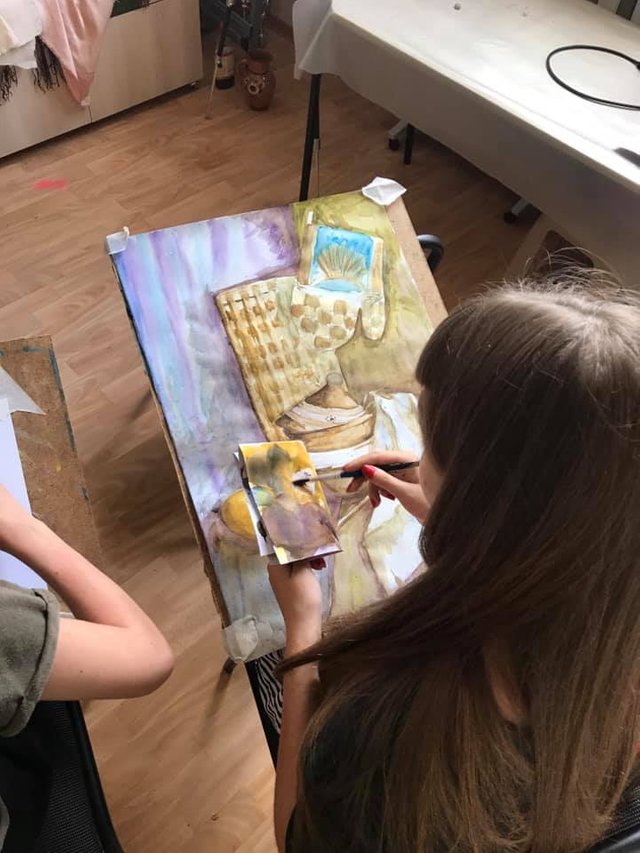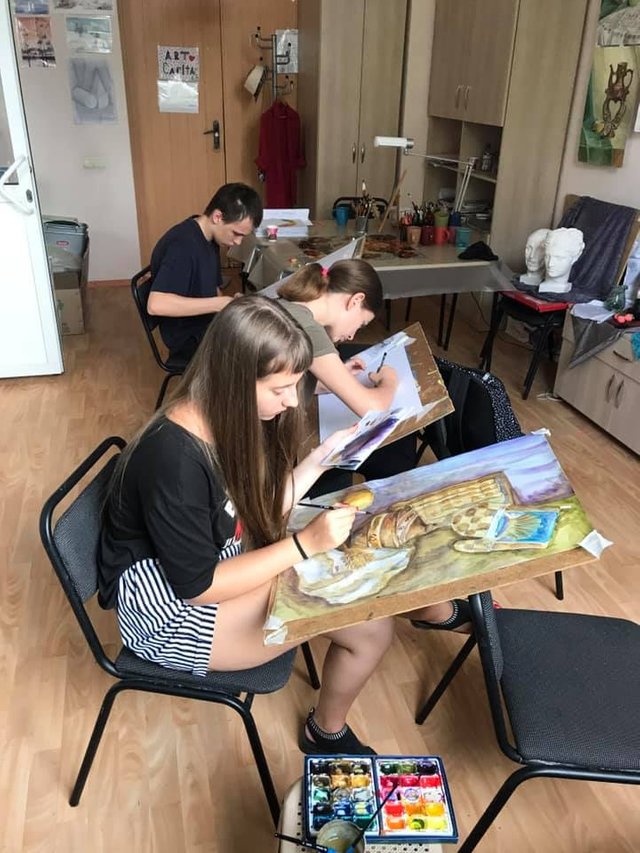 Hi there!
Today we will go to my work. This is a professional class for those who want to enter the Academy of arts.
Materials:
🎨pencil,
🖌eraser,
🎨watercolor,
🖌drawing paper,
🎨watercolor brushes,
🖌palette.
A watercolor needs to breathe! So you don't have to use a lot of layers, a lot of paint. Watercolor loves the water and to be transparent.
1.We make an easy sketch.
2.I suggest you start with the background. You'll feel better.
3.Objects.
At the end you have to look at the big picture and add shadows if needed.
What can you say about this version of the still life?