"Into the jungle" | Oil on Cardboard Painting | 2019
Good evening, everyone, and I hope you are all doing okay~
This evening I want to share with all of you this painting on a cardboard that I did in February last year, 2019!
This was an assignment I had to make for one of my painting classes in Art College, and since I had a tendency to let lots of my assignments on the last moment, I had to paint this in about 2 days. Surprisingly, though, I really liked and still like the outcome.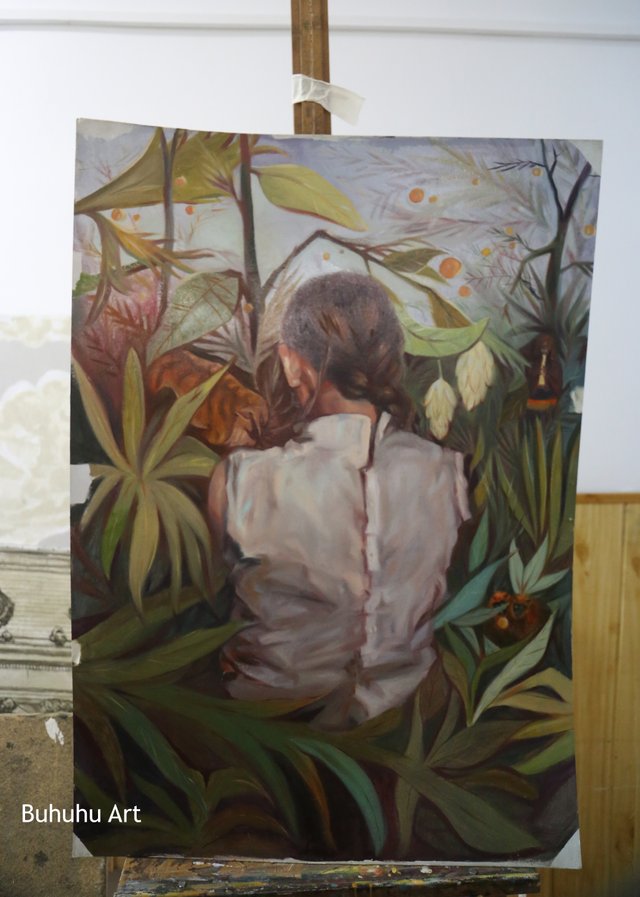 I've painted this with oil colors on cardboard ( the size being 100x120 cm ), and I choose cardboard because it was the cheapest version and the teachers let us choose the mediums we'll work with ( canvases are expensive, especially since you have to buy them a lot in Art College for all of these assignments ).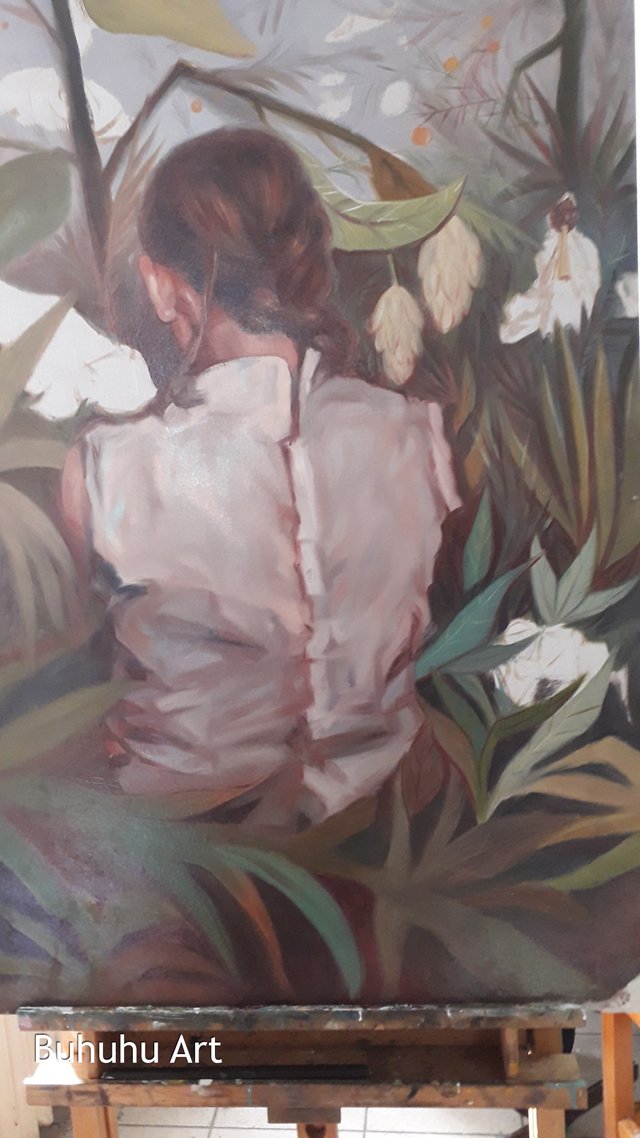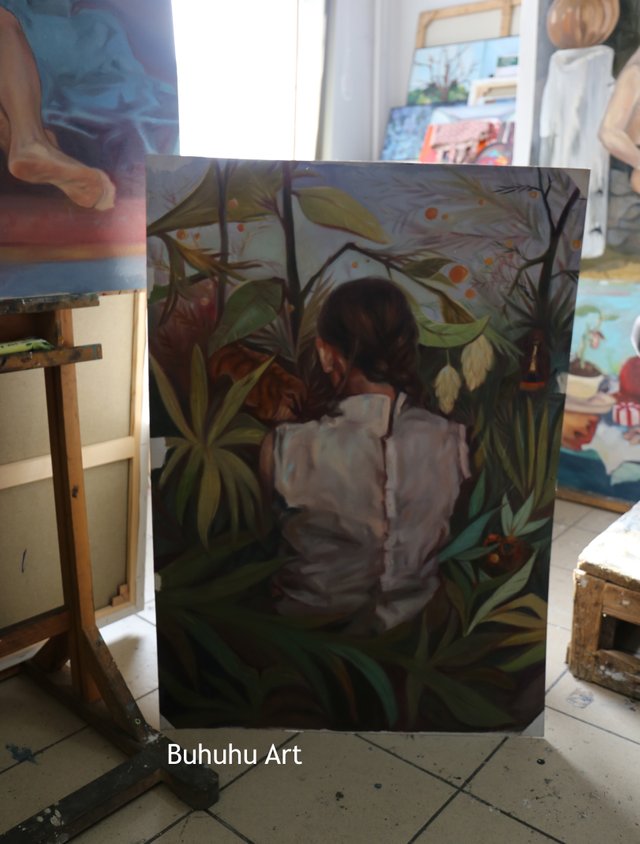 I remember for this assignment that we had to combine some elements of lots of artworks together ( I'm sorry I don't really remember which ones they were ) and as a theme I wanted to have nature with different animals, and a person in the middle as a symbol of mine being surrounded by nature. I wanted to have a warm, calming atmosphere, and I'm really happy with the way the result came out.
Also I'm sorry I don't have better photos of the artwork, since this one remained at a relative in another city and I only have these old photos from when I was to college!
Thank you for being here~
My Instagram: https://www.instagram.com/bluesky_buhuhu/?
My Youtube: https://www.youtube.com/channel/UCa_2rW0Kc6hahPBQdJ8HeZA