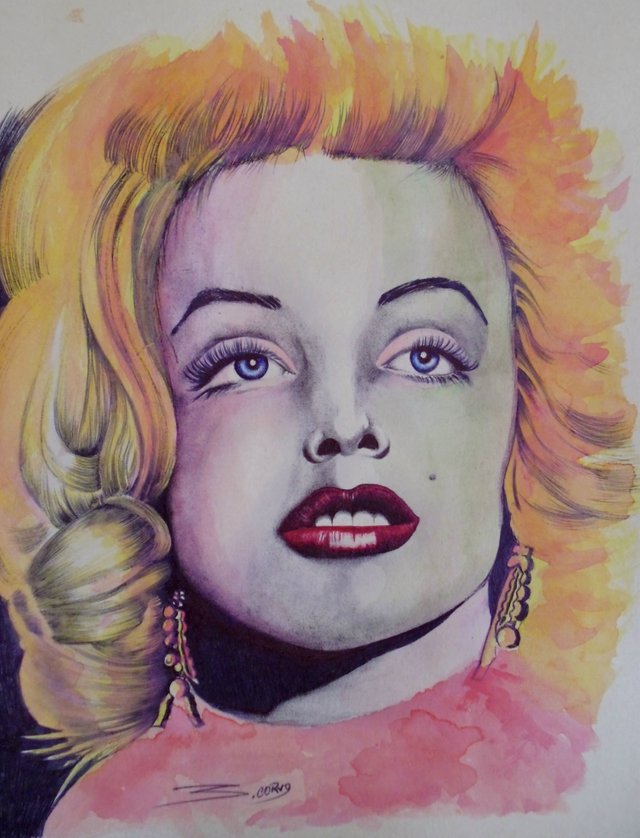 Hello friends of "steemit", starting this new year, wishing everyone many successes, today I want to present this drawing work, in black pen and watercolors, this opportunity is for the actress "Marilyn Monroe",
She was born in Los Angeles "California", was an American film actress, one of the most popular of the twentieth century, considered a pop icon and a sex symbol, her death was controversial and gave the press many hypotheses, many say that It was a suicide, others that was a conspiracy to kill her, all these facts when she was at her best in her career , greetings and enjoy this art.
"Marilyn Monroe"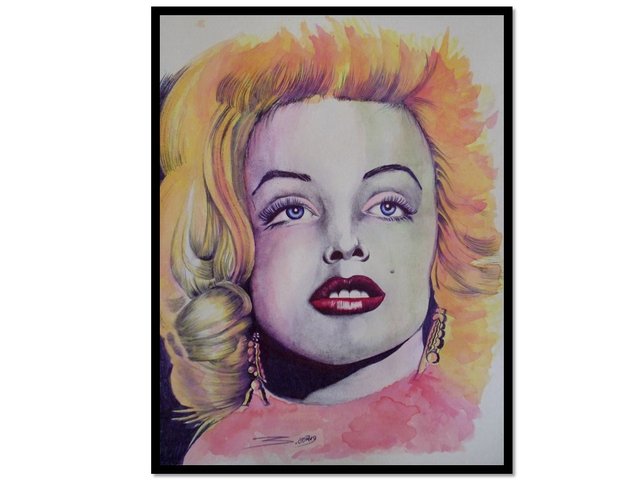 Step 1 y 2
I proceed to make the sketch in graphite pencil, marking key places to have a body guide, I start the first ones capable of black pen ink carrying a symmetry and texture vertically, with very small thin stripes, so I go slowly..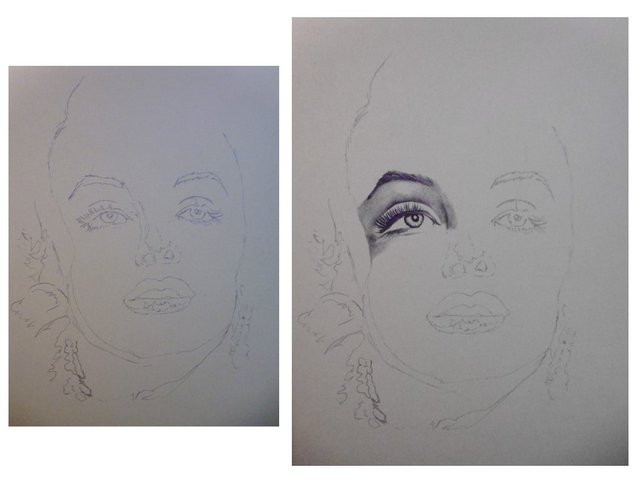 Step 3 y 4
Wearing a symmetrical texture, I focus my attention on the strong black tone, this will give the drawing a lot of contrast..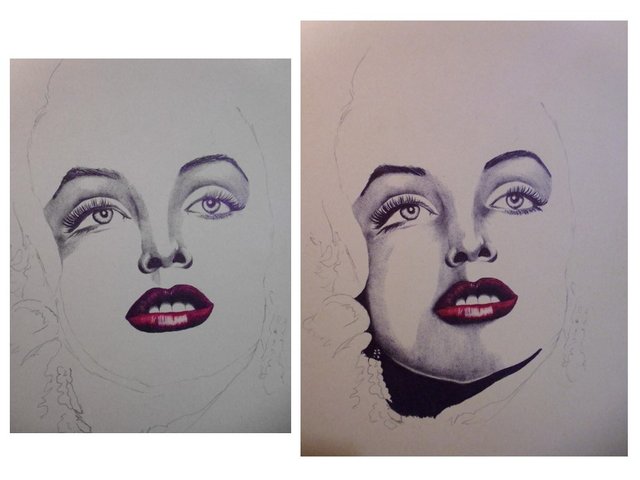 Step 5
In this step I give the colors with watercolors, giving a more novel tone to the portrait.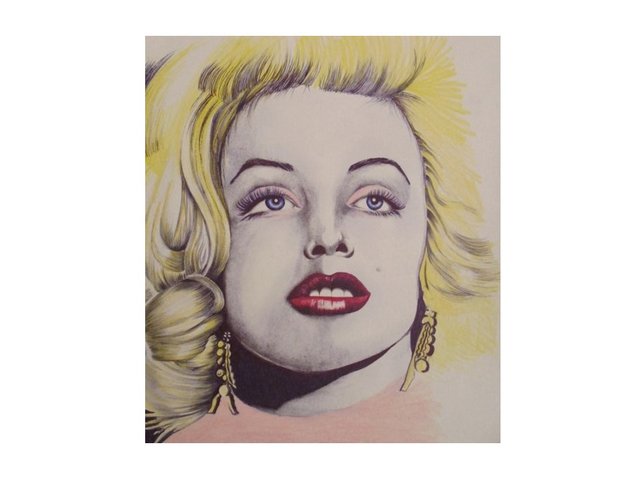 Presentation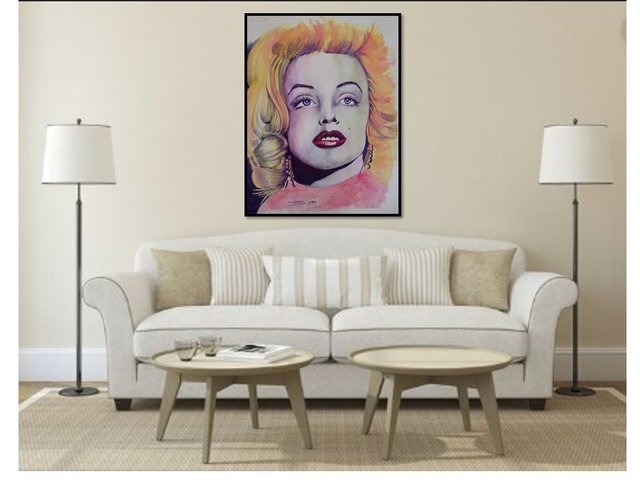 reference photography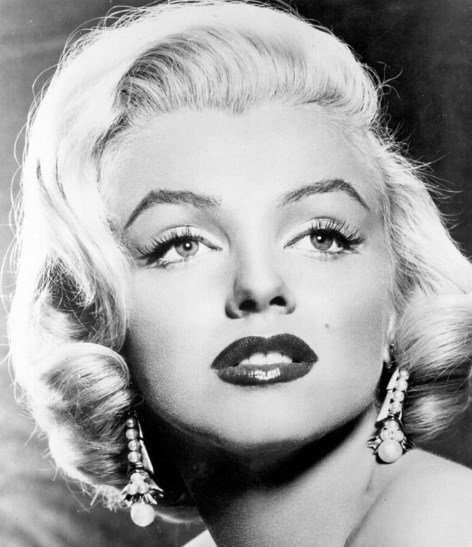 • fuente

Thank you friends for reading my publication, it was a great pleasure for me to share this artistic work, which motivates us to continue working for our "Steemit" community, I say goodbye with this thought.
"Laugh when you are sad, crying is too easy".
(Marilyn Monroe) .