Drawing a landscape with moon - in watercolors.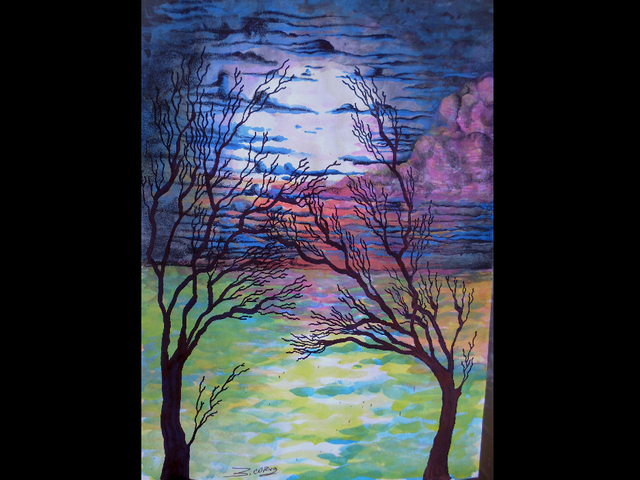 Hello friends of "STEEMIT", a big greeting to the community of TOPAZ, who do a great job providing important support to our users, today I present this artistic work, in the technique of "Watercolors" and colors, on white cardboard and smooth, with dimensions of 35 cm by 25 cm, in this opportunity I drew a night landscape with full moon, without the use of references, everything was imaginative, little by little it was taking a natural form, here I leave the steps to you steps and a video of the realization process.
---
"Landscape with a full moon"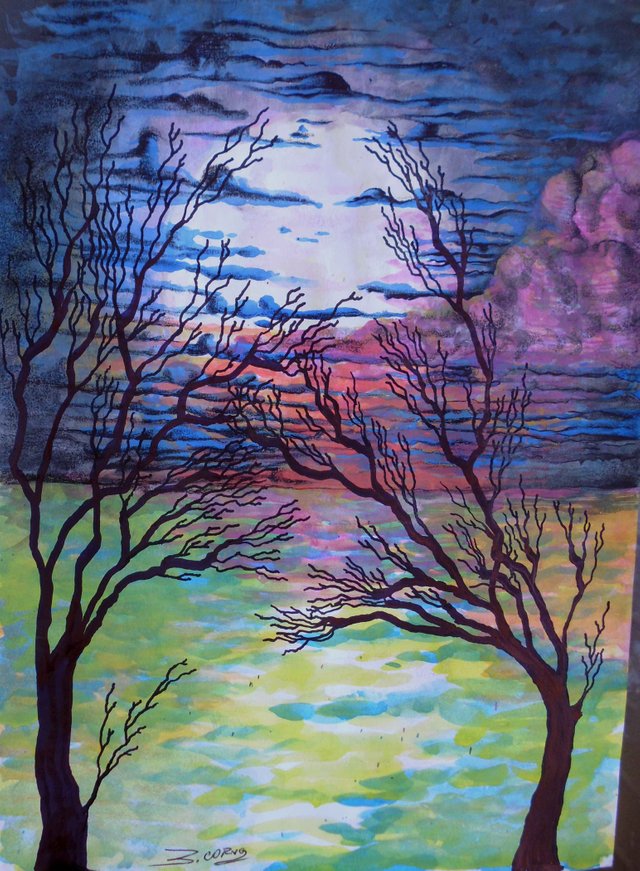 ---

Paso 1 - 2.
I make the sketch with the graphite pencil with the code "HB-2", because it is a very clear and easy to erase tone and we proceed to give the first layers of base colors, very gently.

Paso 3.
When we work with watercolors, to texturize the tones we must have a lot of subtlety in the strokes, we are taking a pattern with respect to the color that we are using.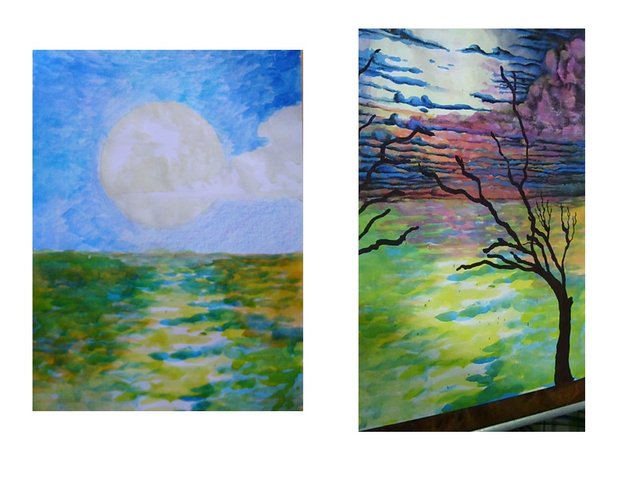 Presentation.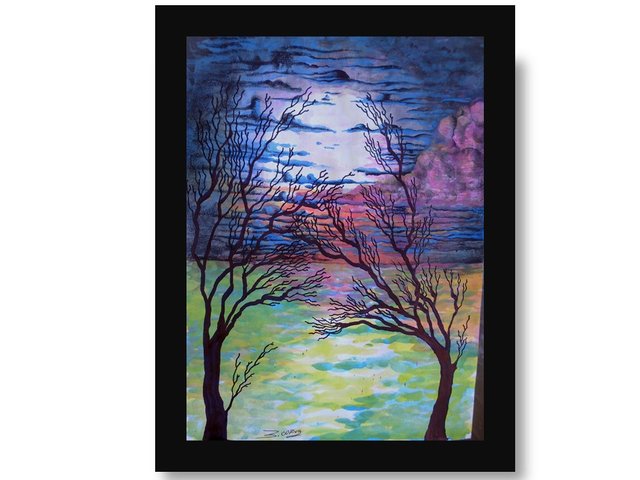 ---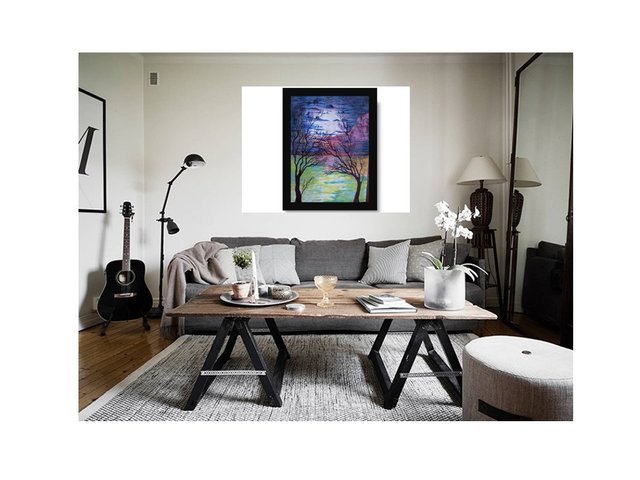 Video.
Friends of "STEEMIT", thank you for joining me in this moment dedicated to art, I wish you many successes in your publications and I say goodbye with this thought that helps us move forward.
"Greatness does not consist of a prominent position, greatness belongs to the one who rejects that position".