Hello friends today I present this visual art, made in the technique of the black pen and watercolors, this time I will be drawing a "Hummingbird", it is a very particular bird, beautiful and very skillful, its wings are fast, have varieties of colors in its plumage, it is a fantastic bird, it has always been my favorite, in this video you can enjoy the procedure of drawing in advanced time, greetings and I wish you many successes in your publications.
---
Hummingbird.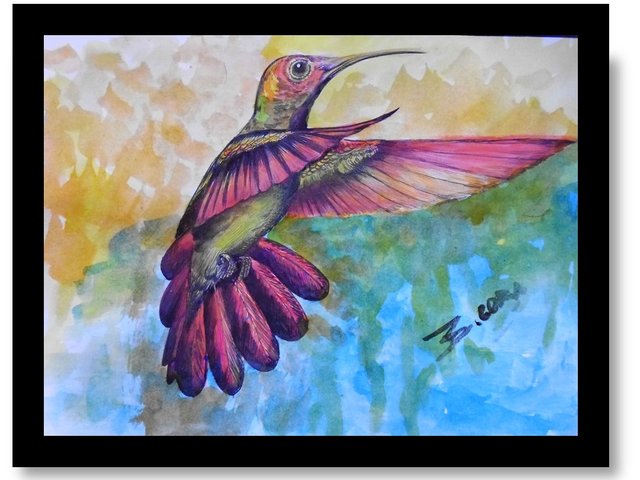 Step 1 y 2.
I make the sketch with the graphite pencil "HB - 2", to be able to erase it easily, this pencil is clear, very suitable for these sketches, then I begin to give the first layers, of black ballpoint ink, with subtlety and little by little, stuffed with very small stripes in a direct uniform.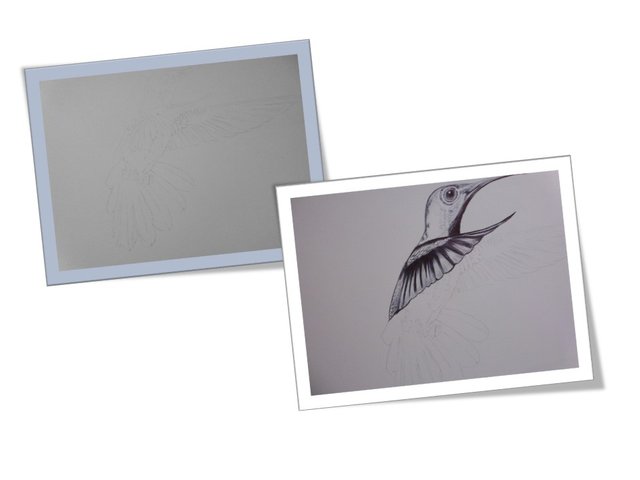 Step 3 y 4 .
Continuous with the same pattern of small lines, with ink pen, wrong is very serious, we can not erase, Patience and careful handling of the pen are important in this technique, every so often clean the tip of the pen with a cloth , so as not to accumulate waste that is then stained in the drawing, then we give our layers of colors with the technique of watercolor.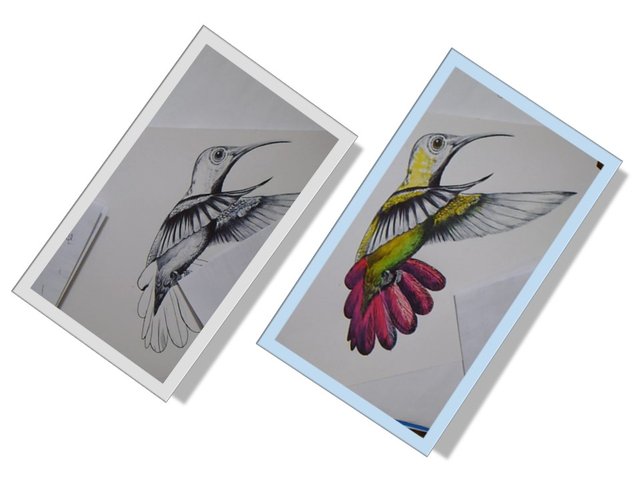 Presentation.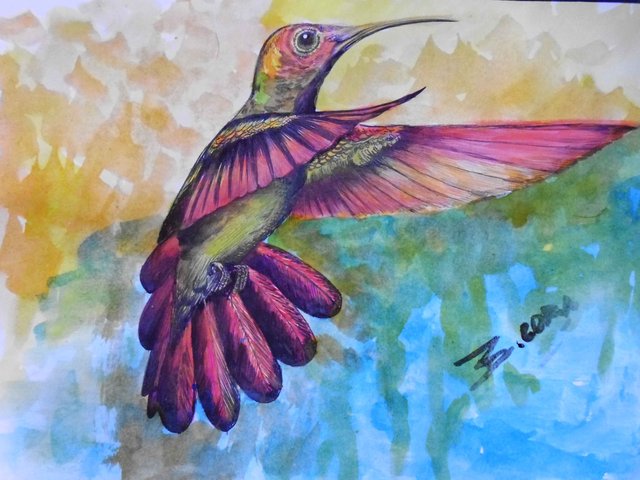 Reference photo.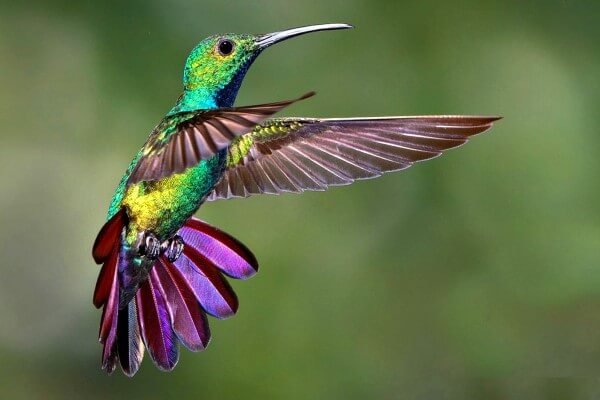 • Fuente
---
Video of the high speed drawing process.


• VIDEO

Friends, I wish you many successes in your publications, I say goodbye with this thought.
"Peace comes from within, do not look for it outside. "Buda".
• Fuente






---