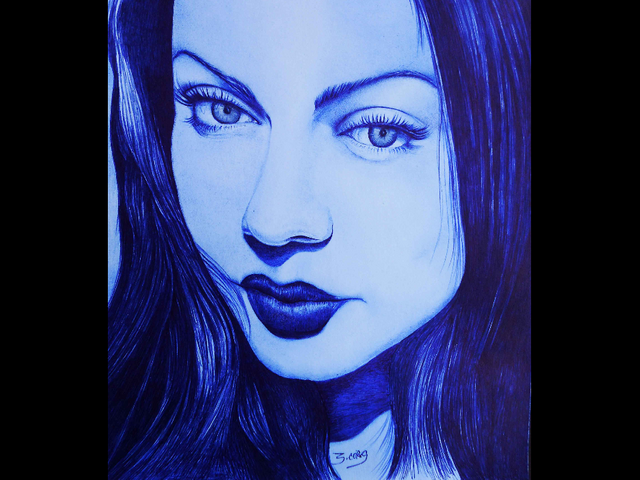 Hello friends of "STEEMIT", a big greeting to the community of "TOPAZ", for the important support to our users, today I present this artistic work, in the blue pen technique, on white and smooth card, with dimensions of 27 cm by 23 cm, in this opportunity I make a portrait of a great visual artist, as is my friend, "Mireya art Mireya", she is well known in social networks for her great works and exhibitions.
---
Mireya art Mireya".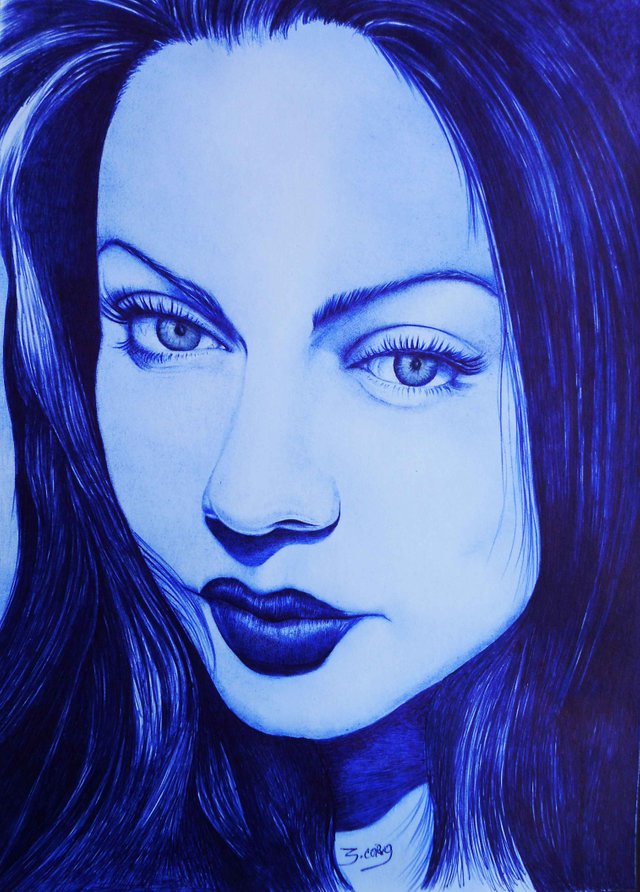 ---

Step 1 y 2.
I make the sketch with the graphite pencil with the code "HB-2", and we proceed to give the first layers of ballpoint ink very smoothly..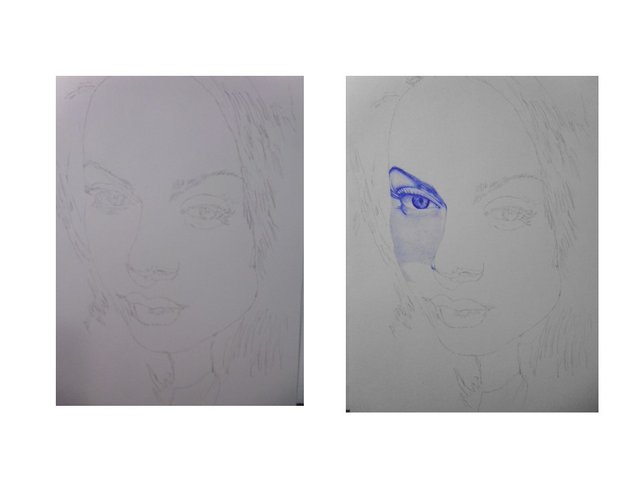 Step 3 y 4.
When we work with blue ink ballpoint pen, it is very strong, to texturize the tones, we must have a lot of subtlety in the strokes, it is very similar to the technique of "pointillism", but in this case it is with small and very fine stripes.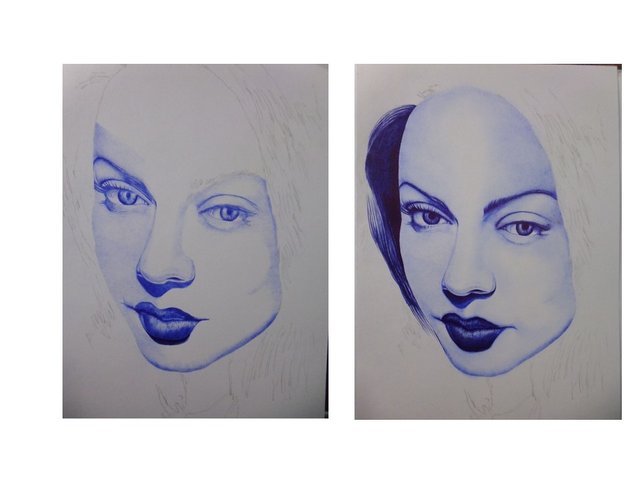 Presentation.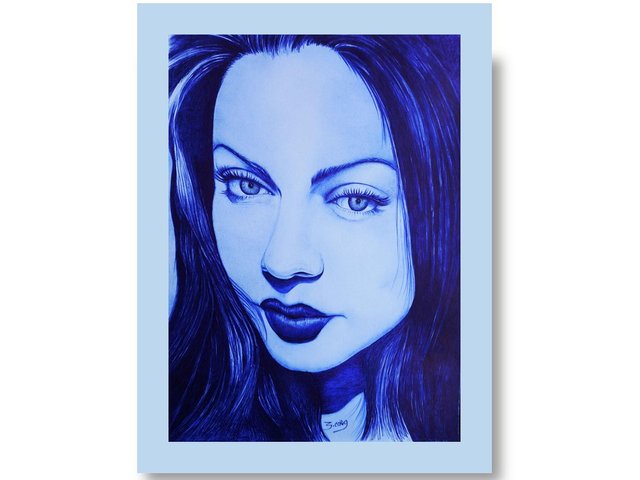 ---
"Mireya art Mireya" is a visual artist, who develops her art mainly in the city of "Brasov" in Romania, her technique is based on mixed arts, with a very original and novel style.
Reference .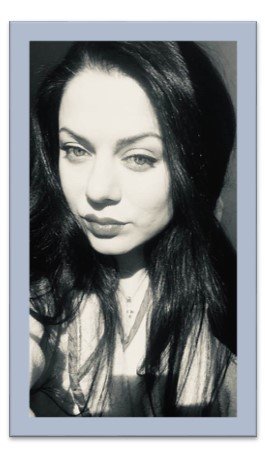 • Fuente


Friends of "STEEMIT", thank you for joining me in this moment dedicated to art, I wish you many successes in your publications and I say goodbye with this thought that helps us move forward.
"Knowing is not enough, we must apply. Willing is not enough, one must also do".
Goethe
• Fuente