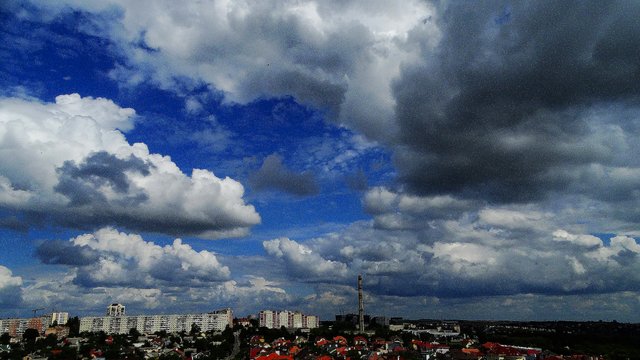 This is my entry for the - Stock Photography SKYLINE contest sponsored by @ntopaz.
The endless sky above the small city, I see, every time I go out to my balcony.
This photograph shows what I see every day, unique, each time, are the sky and clouds.
This small town sprang up over the swamps.
Swamps, they have not disappeared, the water level has been reduced, but these swamps continue to attract the cloud.
Warm, ascending streams of air paint beautiful pictures in the sky.
Photos taken with a Sony Cyber-shot DSC-HX300 camera
Author @barski
Ukraine