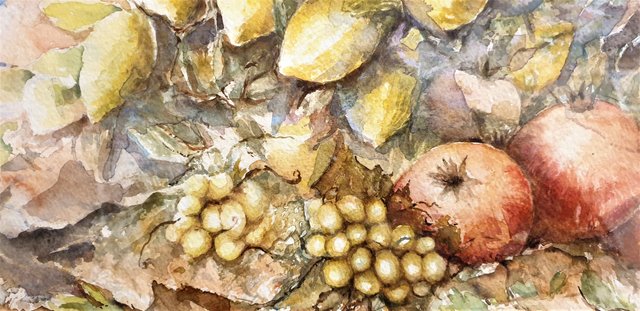 Still life: from the abstract to the real shape

2  0  1 9 
watercolor on paper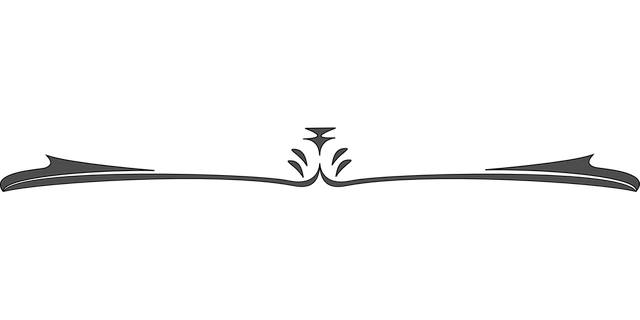 Still life: from the abstract to the real form
Hello to all dear friends and well found on my blog.
Today I share with you a watercolor painting whose subject is a still life.
I wanted to address this issue with watercolor because this technique for veiling allows me to show the subjects in different ways.
Of course, to get good results every artist should avoid making the simple trivial copy of the subject and give a lot of space to their creativity and imagination.
Let's start to look at the pomegranates: the first pomegranate is more defined and detailed, almost realistic, while the second is lighter and more indefinite.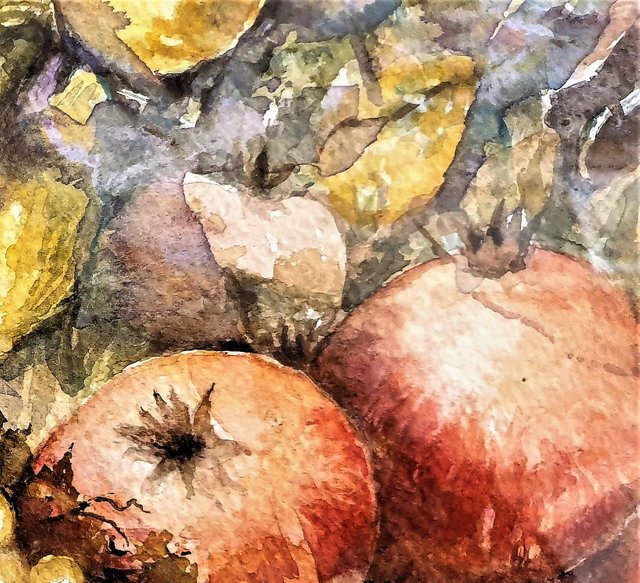 detail
A contrast of shapes and colorful situations that evoke our imagination to complete its meaning.
As well as, for example, the matter from where lemons or grapes are born, abstract forms that generate real forms.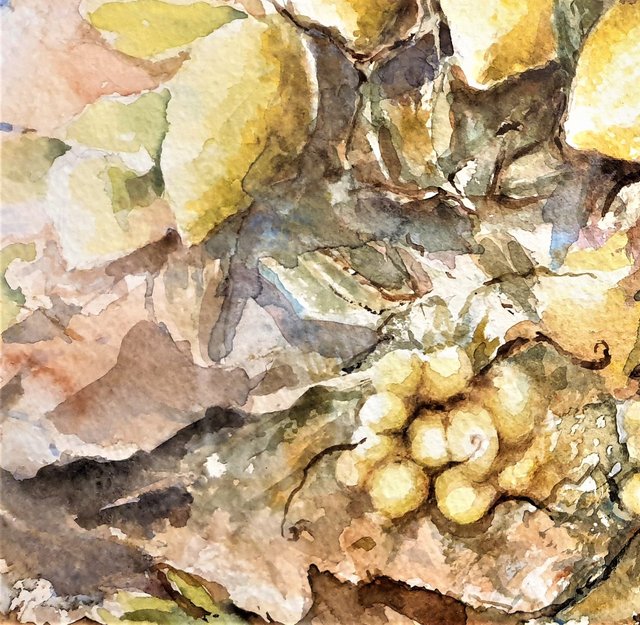 detail
These are very important steps in the creation of subjects that would be trivialized.
I hope I have explained it well and that you like my painting.
A hug.
Armando
STEEM ON!!!

Natura morta: dall'astratto alla forma reale
Ciao a tutti cari amici e ben ritrovati sul mio blog.
Oggi condivido con voi un dipinto ad acquarello il cui soggetto è una natura morta.
Ho voluto affrontare questo tema con l'acquarello perchè questa tecnica per velature mi permette di far vedere i soggetti in modi diversi.
Naturalmente per ottenere dei buoni risultati ogni artista dovrebbe evitare di fare la semplice copia banale del soggetto e dare molto spazio alla propria creatività e immaginazione.
Partiamo ad osservare i melograni: il primo melograno è più definito e dettagliato, quasi realistico, mentre il secondo è più leggero e indefinito.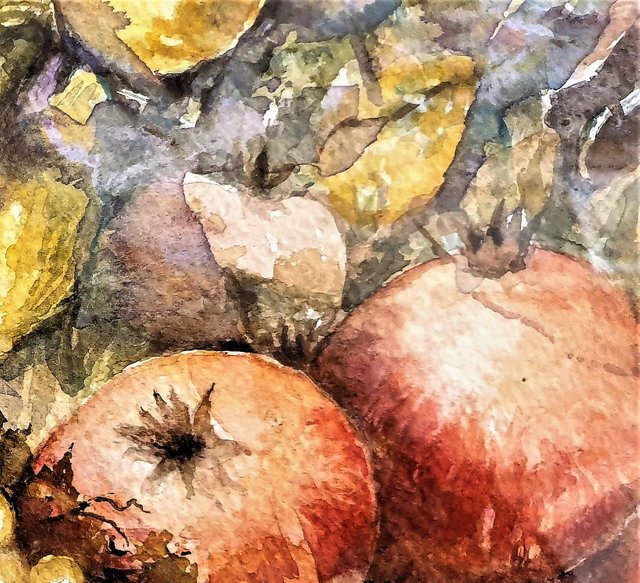 detail
Un contrasto di forme e di situazioni colorate che evocano la nostra fantasia a completarne il senso.
Così come ad esempio la materia da dove nascono i limoni o l'uva, forme astratte che generano forme reali.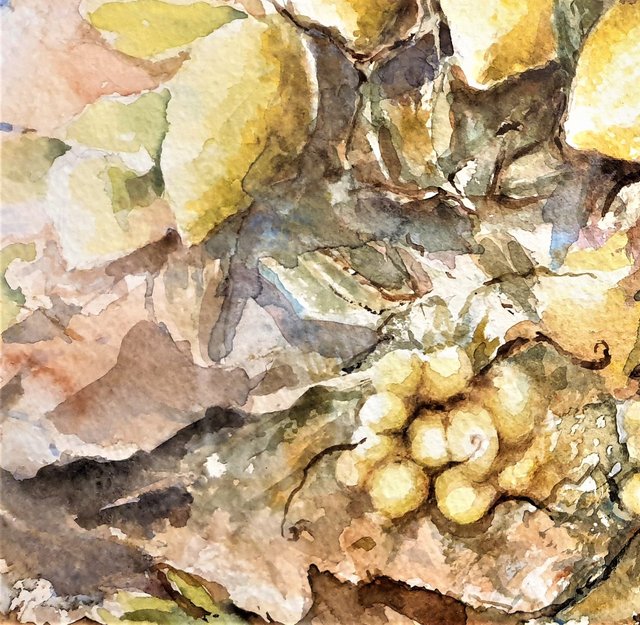 detail
Sono passaggi molto importanti nella creazione dei soggetti che altimenti risulterebbero banalizzati.
Spero di avervi spiegato bene e che il mio dipinto vi piaccia.
Un abbraccio.
Armando
STEEM ON!!!

https://www.ntopaz.com/ go for a ride, for art lovers.


Art teacher
Curator of cultural activities
Artistic director and President of the Cultural Association "I Colori della Vita"
https://www.icoloridellavita.life/
and "Fuori Controllo" Festival
https://www.facebook.com/fuoricontrollofestival/