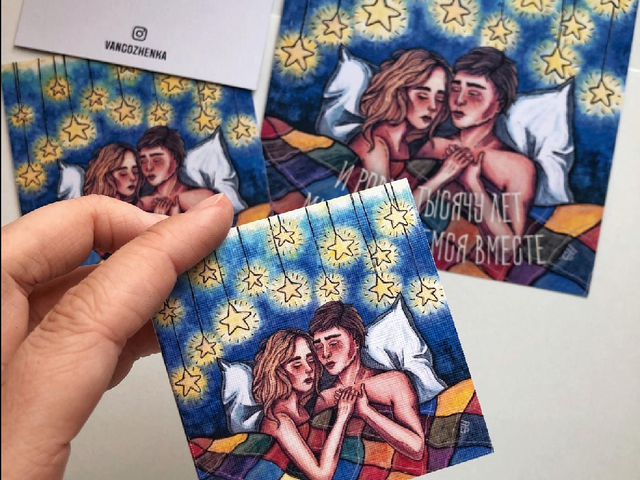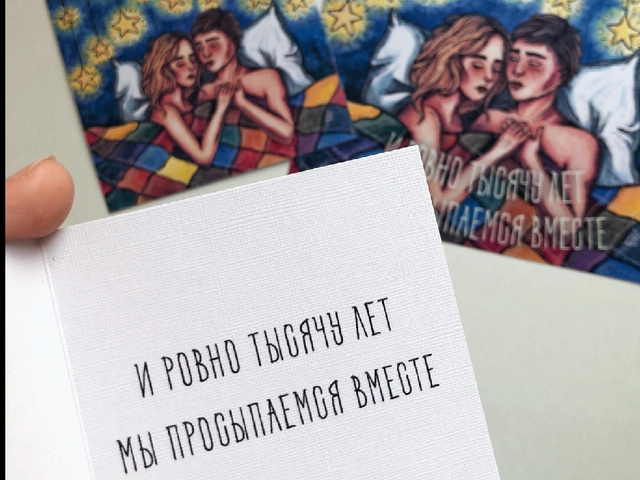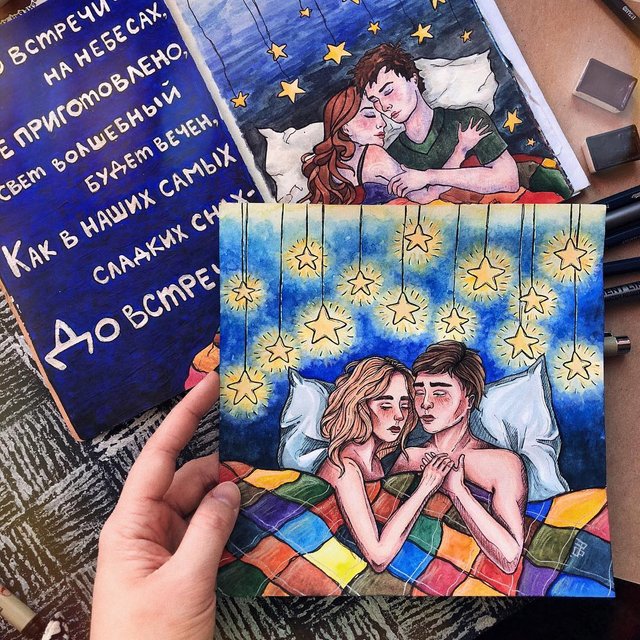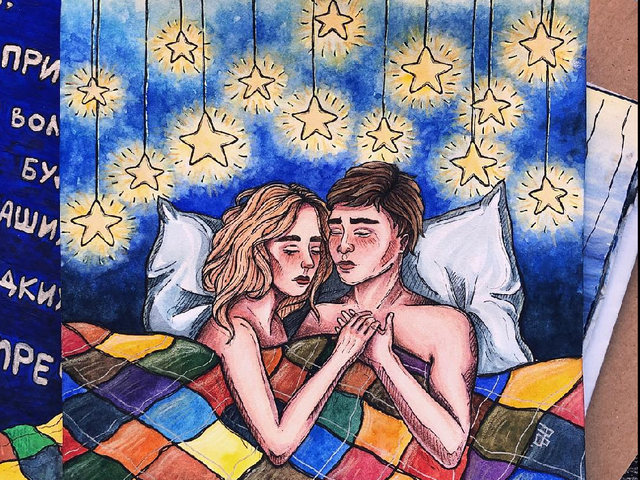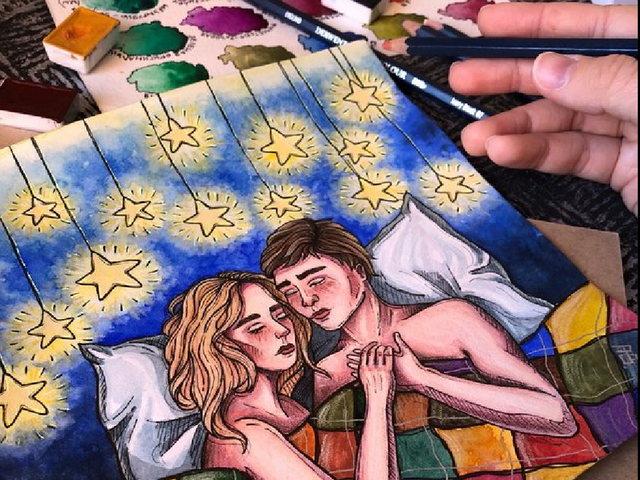 Should I redo my work?
Over the years, you enhance your experience and draw better. Perhaps someone draws better and better every day, and someone every month. You just need to have patience.
I wrote on Instagram that I violate a lot of creative tips and rules. I draw as I see fit, I want to be different from other artists. In my work, the most important idea for me is the highlight in art. That's why I gave a chance to this work. Although drawing anew is not in my rules. I very rarely redraw my art in months or years. I love the new. And rarely give a chance to my old not so good work. But now I realized, if you redo the old - this is already something new.
To this, I received an answer, very negative.
"The text of the post so rejects the purchase of these cards, the plea for not buying them, that it even becomes insulting for the money spent on printing. The work is interesting, but the text by all epithets says that it is bad."
I want to remind you that my profile is not purely commercial, so selling is not the main goal. Moreover, the meaning of the post is not at all in postcards, this is the story of this work. If you think that you can read between the lines, then drop this venture 😉 And it was clearly incorrect to touch the topic of money that is not yours)
Стоит ли переделывать свои работы?
С годами вы усиливаете опыт, и рисуете лучше. Возможно кто-то рисует с каждым днем все лучше и лучше, а кто-то с каждым месяцем. Нужно просто иметь терпение.
Я написала в инстаграм что нарушаю много творческих советов и правил. Я рисую так как считаю нужным, я хочу отличатся от других художников. В работе для меня самое главное идея, изюминка в арте. Вот поэтому я дала шанс этой работе. Хотя рисовать заново не в моих правилах. Я очень редко перерисовываю свой арт через месяца или годы. Я люблю новое. И редко даю шанс своим старым не таких хорошим работам. Но теперь я поняла, если переделать старое - это уже что-то новое.
На это все я получила ответ, очень негативный.
"Текст поста настолько отторгает от покупки данных открыток, о мольбе их не покупать, что даже становится обидно за потраченные на печать деньги. Работа интересная, но текст всеми эпитетами говорит, что она плохая."
Хочу напомнить, что мой профиль не чисто коммерческий, поэтому продажа - не основная цель. Тем более, смысл поста вообще не в открытках, это история этой работы. Если вы считаете, что умеете читать между строк, то бросайте эту затею 😉 И было явно некорректно задевать тему про деньги, которые не являются вашими)