Some of my thoughts and some questions to ponder about Picasso's paintings of his Mistress Therese-Marie Walter.
Picasso was still married to his wife Olga in 1927, when he moved into a flat with the 17 year old Marie-Therese. Marie gave birth to Picasso's daughter, Maya. Although Picasso would return to his wife Olga and have other women in his life. Marie Therese remained in his life as lover and muse until he died.
Picasso Painted many pictures of Marie throughout his life. Not all of them are nudes but from those that are you will usually find Marie depicted being sexually sumbissive in some way.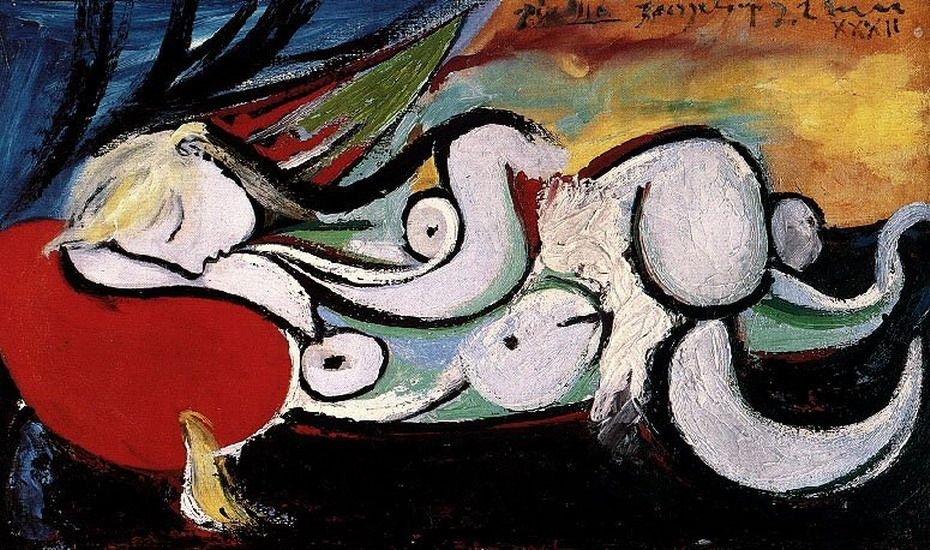 Lying Naked on a Red cushion 1932
Oil on Canvas
The painting Nude, green leaves and bust was painted in one day by Picasso in 1932. After the death of the previous owners the painting sold for a record (at the time) $106 million in in 2010.
This painting is of Picasso's long term lover and muse Marie-Therese Walter. more info. The reclining nude is Marie-Thérèse and the bust on the pedestal is a bust that picasso made of Marie-Thérèse the previous year. In this picture Picasso has painted the outline of his own face into the curtains behind. This has been said to signify the secrecy of their illicit relationsihp.The apples in the painting are said to represent the forbidden fruit. The shadows across the body of Marie-Thérèse have baffled art experts who have failed to come up with an explanation of what they are. Maybe these art experts need to stay home more(NSFW).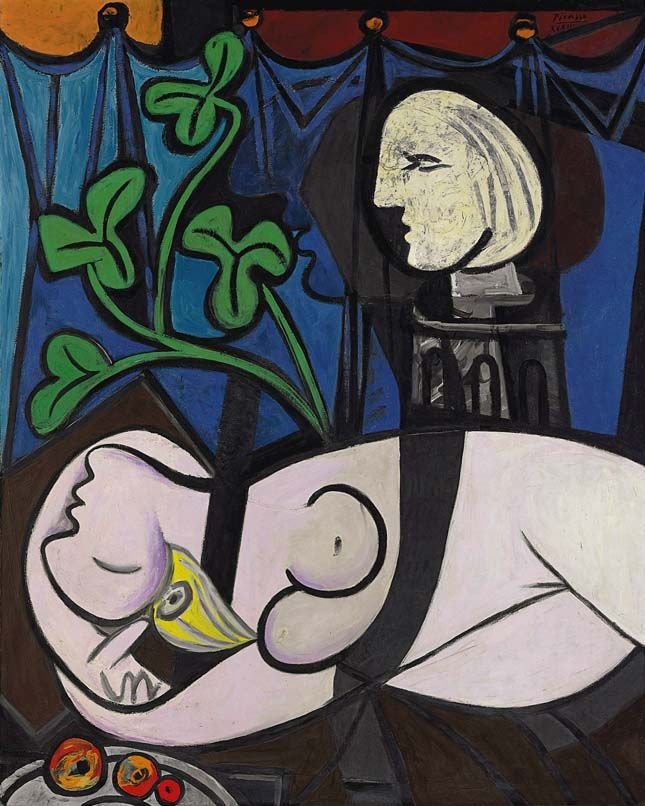 Artist Pablo Picasso, 1932
Oil on canvas
Seriously though, Picasso was an avid collector of Japanese erotic art and -I have my theory about the shadows across the body of Marie-Theree. This Japanesee Woodcut by the artist Kinoe no komats, depicts a woman being pleasured by an octopus. This was owned by Picasso along with other pieces of erotic oriental art.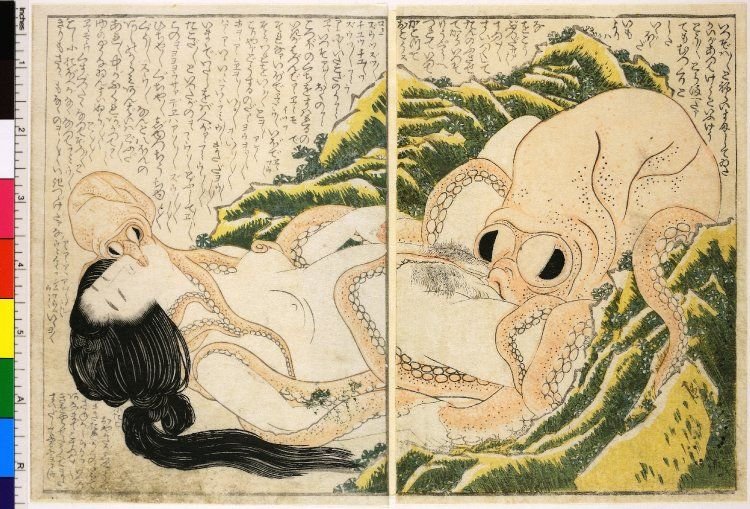 The tentacels around the Woman are of a similar fashion to the tentacles of the octopus. This suggest to me a little more of what Picasso was thinking about when painting her that day.
Thoughts? Is Picasso's paintings erotic to other people. It seems to me to that this is the expression of Picasso's erotic feeling and fantasies about his lover. Does that make it sexy? Does it need to?