Since I was 14, I have been shooting my naked body. (Though I lost them in the old hard drive) Those precious art were all hidden from people's eyes. I was an insecure kid growing up that those photographs became an outlet to address my personal issue.
Years passed by and my mind slowly opened with new ideas, opinions, and principles. I slowly gained confidence in my art and in my life in general. Hence, I was able to share some of my art to everyone's eyes.
Living in a country where conservative and narrow-minded people live, I would understand some attention coming from people in different fields. Most aren't used to the idea that the human body is a normal thing and that we all have that, and you shouldn't be shamed for doing art which involves an undressed human body.
But some bunch of motherfuckers decided to question my morality just because I shoot the naked female body. What's puzzling me is that they were my colleagues - Yep, they were "fine artists" as well. We painted tits and ass together during our college days and none of them became an issue. Of course, I expect those "fine artists" to be the first to have an open mind with regards to nudity. But guess I was wrong.
"What happened to her?"
Uhh, excuse me dumbass, but I just got confident and I improved with my art-making. What seems to be the problem?


"I'm just concerned about her."
Concerned about what? That these photos will be sexualized by some strangers? I honestly don't give a fuck because that isn't my problem anymore. The purpose of these photographs are obviously not to be sexualized and if a person cannot comprehend with that then that isn't my problem.
You want to protect me by not sharing my art? I don't need your concern. I don't need your imaginary blade because I have my own.
Concerned?
Or
Just jealous because none of you got the balls to do it?
Jealous because I became more confident and happy AFTER a breakup?
Jealous because I improved in my art and as a person without your help?
Jealous because I might attract smart, open-minded, and better guys to replace you?
I'm so fed up with you trying to manipulate my image just because I broke up with you for not appreciating me enough.
Fine.
Of course, you can critic all my art as you please. But, you can never critic my morality just because of a photograph depicting nudity.
Yeah.
Go ahead.
Make rules in the schools and office, make and implement the law, whatever. I will follow and do things accordingly as I am a person with strong convictions.
But when it comes to my art...
Nobody can box me from my creativity. You cannot tell me what to do and not do with my art. I am free with whatever the hell I want to express with my art and I will hold on to that freedom until my body decays.
I bow down to no one.
---
Here's another nude to disappoint you even more!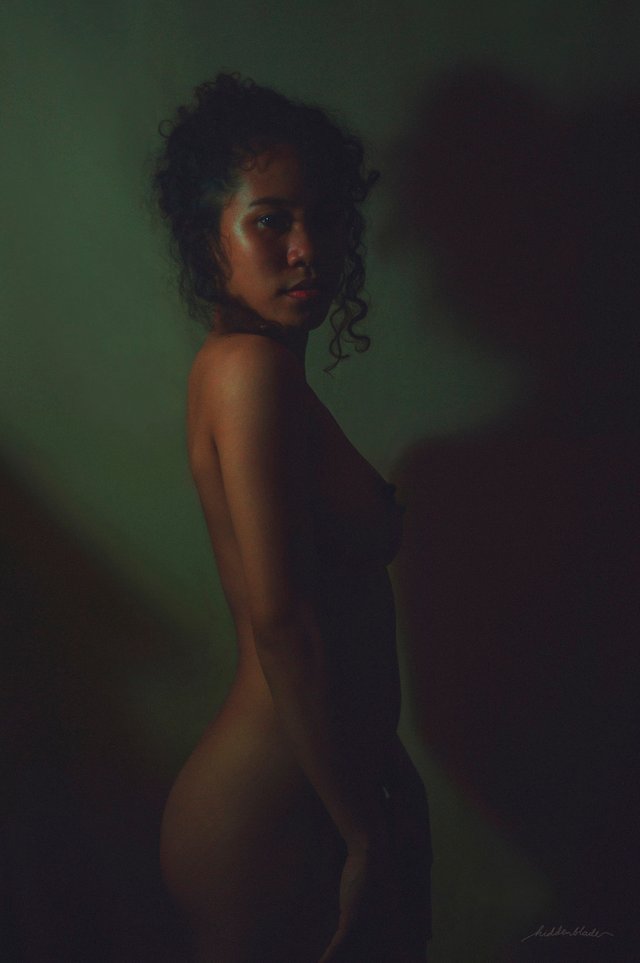 'Unconcealed'
Self Portrait
2019